Xponential Fitness Q2 Earnings Call Highlights Resiliency & Celebrates Consistent Strength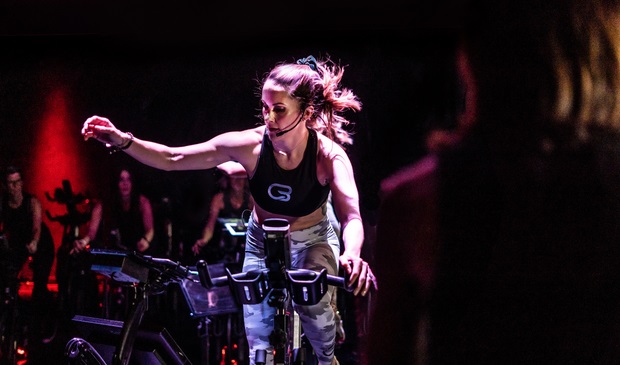 Despite the economic uncertainty, Xponential Fitness has increased revenue by 66% to nearly $60 million and is enjoying positive momentum
In an earnings call, Xponential Fitness, the largest boutique fitness franchisor in the United States, has reported strong second-quarter results. In the Q2 2022, the California-based largest global franchise group of boutique fitness brands sold 251 franchise licenses and opened 128 new studios, increasing revenue by 66% to nearly $60 million. 
"We experienced a strong year-over-year increase in members and grew our system-wide sales across North America for the eighth consecutive time in the second quarter. For the remainder of the year, we expect the strong growth in the business to continue. Accordingly, we are increasing our fiscal 2022 outlook to reflect 39% revenue growth and 156% Adjusted EBITDA growth at the midpoint of our outlook ranges compared to 2021," said Anthony Geisler, CEO of Xponential Fitness, Inc. 
Here are some key highlights from the Xponential Fitness Q2 earnings call:
Coasting through challenging times
Geisler explained on the recent Xponential Fitness earnings call that studio openings are not expected to slow anytime soon, continuing to drive profitability. Even in the midst of a challenging economic landscape that includes inflation, labor, and supply chain issues, Geisler said the business has remained resilient. 
The boutique fitness franchisor also indicated that it hasn't experienced operational headwinds in regards to talent acquisition or supply chain management. Since many fitness and health-related businesses have closed permanently due to the pandemic, there is a sufficient supply of fitness instructors available, noted Geisler.
"Despite the uncertain macroeconomic environment, we remain confident about the go-forward trajectory of our business, particularly as the positive momentum has continued into the third quarter," Geisler said.
The prioritization of health & wellness has led to increased visitation rates
Geisler said that Xponential's customers do not consider fitness to be a luxury expense, and that the majority of the members have a household income of around $130,000 and subscribe to recurring membership packages. As a result, Geisler said, the company is able to benefit from "highly predictable reoccurring revenue streams and limited ongoing capital requirements."
According to Sarah Luna, President, Xponential consumers have engaged with brands both in-studio and digitally, with visitation rates increasing 28% year over year. "We're continuing to see membership up, usage up, the consumers continue to spend money," Geisler shared on the call.
Looking ahead: Are share buybacks or dividends in the future for Xponential?
Geisler said the company will concentrate on expanding its franchise studio base across all of its brands in North America, as well as growing its brands and studios internationally. At the end of the second quarter, the fitness franchisor had 2,357 global studios, with 128 new studios added.
According to John Meloun, Chief Financial Officer, Xponential has some other ideas on the table, as well. "Long term, if you look out two years, three years, four years, the company will be putting off a lot of cash. So things that we have considered and talked about is the opportunity to do things like share buybacks or potentially dividends. And we'll continue to evaluate that this year and into the next year," he said. "Our focus right now is driving operations and in parallel, looking at how we could potentially change the capital structure, so it's more efficient for us long term," Meloun continued.
Demand for franchise licenses & top performing brands
XPOF has experienced strong demand for its franchise licenses, selling 251 in the second quarter. "In North America, we have almost 1,900 licenses sold and contractually obligated to open and have a replenishing pipeline of organic new studio expansion, offering us four years to five years of visibility into our growth. On the international front, we have almost 1,000 studios obligated to be open, and we continue to gain traction in terms of international expansion. We recently announced new master franchise agreements or MFAs for Club Pilates in the U.K. and CycleBar in Japan," Geisler said.
Club Pilates is a top performer, as is StretchLab, which also sold a lot of licensees that are translating to studio openings. The newly acquired BFT is also listed among the top three performing brands under Xponential.
Successful collaborations are driving growth
XPOF's digital offerings are expanding, as evidenced by its collaboration with Lululemon's MIRROR. Pure Barre, Rumble, YogaSix, and AKT from Xponential are expected to launch on the MIRROR this fall, confirmed Luna.
The collaboration between Xponential and LA Fitness has also aided in studio expansion. With seven studios already in LA Fitness locations, the partnership grants Xponential the exclusive right to open its studios within LA Fitness facilities.
Xponential has also teamed up with energy drink brands, recently collaborating with Celsius, which is now the official energy drink partner of CycleBar, while C4 Energy has been named the performance drink partner of Row House and Rumble studios.
Courtney Rehfeldt
Courtney Rehfeldt has worked in the broadcasting media industry since 2007 and has freelanced since 2012. Her work has been featured in Age of Awareness, Times Beacon Record, The New York Times, and she has an upcoming piece in Slate. She studied yoga & meditation under Beryl Bender Birch at The Hard & The Soft Yoga Institute. She enjoys hiking, being outdoors, and is an avid reader. Courtney has a BA in Media & Communications studies.