CEO Corner: Trevor Lucas Goes from Banker to Businessman as CYCLEBAR President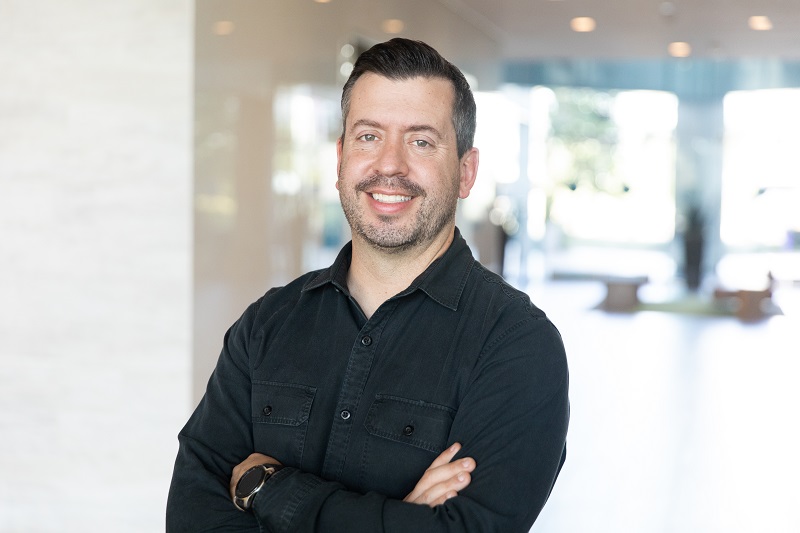 Candace Cordelia Smith
Candace Cordelia is a Pennsylvania-based journalist and on-camera broadcaster/host, with…
Trevor Lucas's journey to becoming CYCLEBAR President included a finance position pitstop at Taco Bell. The fitness leader talks to Athletech News for CEO Corner on how Taco Bell set him up for ultimate success with his present company and the moment he knew CYCLEBAR would be a "strong player" in the fitness industry.
There are many boutique cycling studios today and choosing one to sweat out to bass beats could prove overwhelming. However, Xponential Fitness's CYCLEBAR, which is known as the world's "first and largest boutique cycling franchise" with technology as its true cornerstone, is understandably an exception to that for many. At the helm of the business is Trevor Lucas, CYCLEBAR President. With over a decade of executive experience with brand behemoths such as Taco Bell and CitiBank, Lucas made his way over to CYCLEBAR first as Director of Finance before a promotion as Senior Vice President of Operations, which led to his present status.
With an expansion in the New York City metropolitan area last year and a spot on Entrepreneur Magazine's 43rd annual Franchise 500 and Fastest Growing Franchises in 2021 lists, CYCLEBAR is raising the bar on indoor cycling worldwide. Lucas, who considers himself to be "team sports guy," reveals his greatest accomplishment, motivation to win and Southern California background for Athletech News's CEO Corner.
Athletech News (ATN): Tell us about your background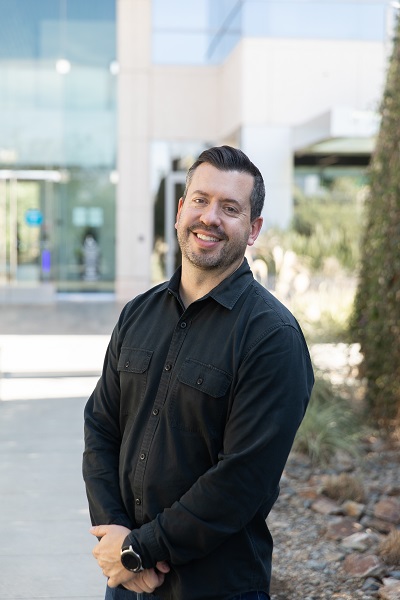 Trevor Lucas: I am a Southern California native who never left the area. I graduated from University of Southern California and now live in Orange County, CA with my wife and two children. My professional background is in Finance. I began my career as a banker and got into franchising through a finance role at Taco Bell before joining CycleBar.
ATN: Please tell us about your current company and how either your role or the company (if you are a founder) came to fruition
Trevor Lucas: I've been with CycleBar since 2017, starting as Director of Finance. I was then promoted to SVP of Operations in 2019 and then President in 2020. When I started with CycleBar we had just over 100 studios open and we are now up to 250+!
ATN: What was your journey like to get to this point?
Trevor Lucas: My career was mostly grounded in finance which set me up for success in my current role. I learned to be highly analytical, ask a lot of questions and to be curious about everything in general. My time at Taco Bell really helped me further hone my skills and get my feet wet in the world of franchising. Jumping from an established company like Taco Bell to an emerging brand like CycleBar was definitely challenging, but I have enjoyed every minute of it. My career has really grown along with CycleBar and I am grateful to my peers, team and franchise partners for making every day at this company great!
ATN: What is your greatest strength?
Trevor Lucas: I enjoy troubleshooting issues and finding unique solutions. Helping my team to work through problems by asking questions and identifying what really needs to be solved for, is a skill I've honed over the years. I think having a background in finance helps me lend a more analytical perspective.
ATN: What is your greatest accomplishment?
Trevor Lucas: Besides being a father, without a doubt it's keeping our CycleBar studios open and working with our team to get our studios back to profitability post-covid. I'd like to believe we have built trust with our franchise partners who know we are vested in their business, and to me that's the greatest accomplishment of all.
ATN: When did you know you had something of substantial value?
Trevor Lucas: When Xponential Fitness acquired CycleBar in 2017, the brand was already growing and had a great product. Applying Xponential's proven systems and membership model was key to building greater value into the business offering for our franchise partners. When we added the recurring membership model, and could prove out growth the brand hadn't yet experienced, that's when I knew we would really be a strong player in the boutique fitness industry.
ATN: What motivates you?
Trevor Lucas: I'm a team sports guy, so I like the wins. I think seeing the work pay off fuels me to continue to succeed and is a healthy way to not just remain motivated but continue to up my game, in search of the next win.
ATN: Where do you see the future of fitness going?
Trevor Lucas: During the pandemic there was a lot of speculation that fitness would go the route of in-home and technology-based workouts. Especially in the indoor cycling arena, it was a prevailing belief for many. Now that we're on the other side of that and our studios have filled up again, I believe the future of fitness is in keeping up with the consumer's varied interests and providing flexibility in fitness delivery. While most will still prefer to be in a supportive community-based environment that boutique fitness brands like CycleBar provide, on days people can't get in for a workout, brands who can deliver a convenient workout on demand option, or access to complementary modalities to help people meet their fitness and health goals, will be better equipped to succeed.
Fitness brands have to be agile, and CycleBar is fortunate to be part of the Xponential Fitness family which makes it possible to offer our riders an exceptional in-person fitness experience, a video on demand format with XPLUS, and access to our sister brands across 10 modalities with XPASS. I'd venture to guess we are the future of fitness, and the future is already here.
Candace Cordelia Smith
Candace Cordelia is a Pennsylvania-based journalist and on-camera broadcaster/host, with a reporting background in wrestling, entertainment, and lifestyle. Her reporting work has been featured on websites and in publications such as Bustle, Pro Wrestling Illustrated, New York Daily News, am New York, ABC News, Yahoo!, Good Morning America, Madame Noire, Sister 2 Sister, etonline.com, Diva Dirt and The Everyday Fan. Her favorite workout influencers include Chloe Ting, Cassey Ho, Pamela Reif and Mary Braun. She still can't stand burpees and Rebbl Dark Chocolate Immunity Elixir is one of her favorite post-workout protein sips. You can follow Candace on Twitter @CandaceCordelia and on Instagram @thatgirlcandace16.