Collab Alert: Xponential to Create Fitness Programming for Mirror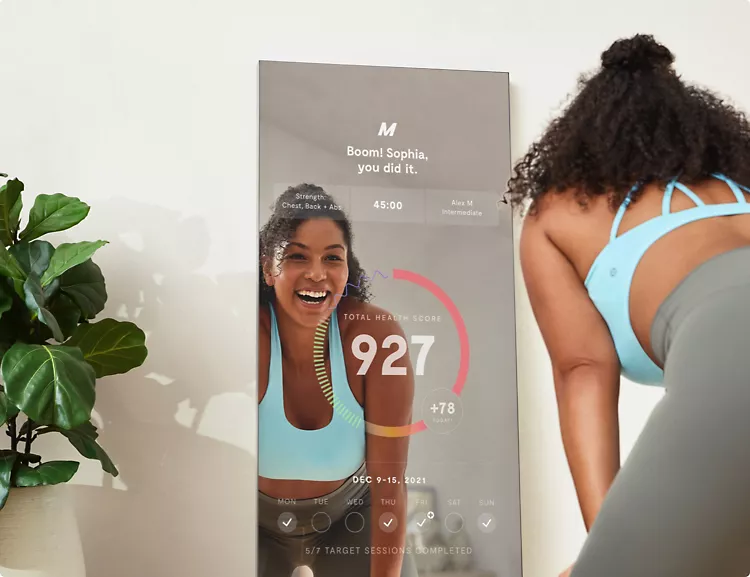 XPOF brands AKT, Pure Barre, Rumble & YogaSix will be featured this fall on the latest edition of the Mirror fitness platform
Xponential Fitness has even more exciting news to share, following their recent announcement of Xponential+, a new digital platform. The boutique fitness franchisor has announced a partnership with Lululemon to develop original fitness programming for Mirror.
Four of Xponential's brands – AKT, Pure Barre, Rumple, and YogaSix – will be featured this fall on the newest edition of the MIRROR platform. 
According to Xponential Fitness, the Lululemon collaboration will increase awareness of its numerous fitness brands and strengthen its omni channel offering of virtual and in-person classes.
Earlier this year, Lululemon welcomed Michael Aragon as CEO of Mirror and Lululemon Digital Fitness. Aragon, formerly of Amazon, was appointed to oversee the development and expansion of Mirror's in-home digital platform. 
"We are very excited to partner with Lululemon to bring the best in fitness right into the comfort of one's home," says Garrett Marshall, President of Fitness Streaming for Xponential Fitness, about the Mirror fitness programming. 
"With the combination of Lululemon's community-oriented ethos and Mirror's elegant and approachable delivery platform, this partnership was an optimal fit with our desire to make great class workouts available to everyone, anywhere. The Mirror has developed a strong community amongst its members, and we are thrilled to be able to share the power of the Xponential Fitness experience with its membership in addition to our own thriving global membership base," Marshall continued.
In a LinkedIn post, Xponential Fitness announced that AKT, Pure Barre, Rumble, and Yoga will provide curated fitness content quarterly for the "nearly invisible" gym.
During a difficult period for the fitness industry where many in the industry are in recovery mode, the global fitness brand franchisor has reported great success. In March, Xponential Fitness CEO Anthony Geisler declared 2021 to be a "milestone year."
Courtney Rehfeldt
Courtney Rehfeldt has worked in the broadcasting media industry since 2007 and has freelanced since 2012. Her work has been featured in Age of Awareness, Times Beacon Record, The New York Times, and she has an upcoming piece in Slate. She studied yoga & meditation under Beryl Bender Birch at The Hard & The Soft Yoga Institute. She enjoys hiking, being outdoors, and is an avid reader. Courtney has a BA in Media & Communications studies.