PepsiCo Invests in Celsius to Energize its Functional Beverage Portfolio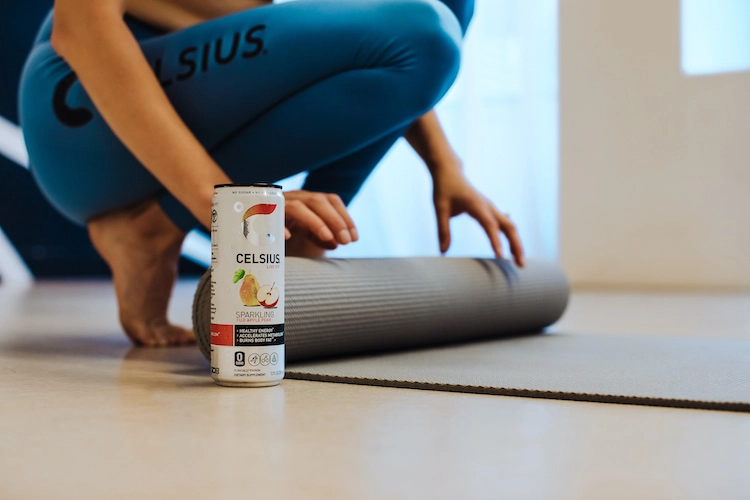 PepsiCo & fitness energy drink Celsius have announced a long-term distribution agreement as PepsiCo invests $550 million
PepsiCo and Celsius, a global fitness energy drink, have announced a long-term partnership that assigns the multinational food, snack, and beverage giant as the preferred global distribution partner for Celsius. As part of the agreement, PepsiCo will invest in Celsius to support its growth strategy and will appoint a director to Celsius' Board of Directors.
PepsiCo's net cash investment of $550 million to Celsius will be in exchange for convertible preferred stock, which equates to roughly 8.5% ownership in the energy drink brand on an as-converted basis.
"We are extremely pleased to partner with Celsius and excited about the opportunity for our two organizations to drive growth and innovation in the energy beverage category," said Kirk Tanner, CEO, PepsiCo Beverages North America. "The Celsius brand's growing momentum coupled with the strength of PepsiCo's portfolio and go-to-market capabilities create a combination we believe will be very compelling and valuable to retailers and consumers.  We are looking forward to seeing the impact these two outstanding organizations can make together to more fully capture energy occasions."
The energy drink contains a proprietary MetaPlus formula that includes green tea with ECGC, ginger, and guarana seed, which Celsius says activates thermogenesis, increasing metabolic rates. The essential functional energy drink contains no sugar, high fructose corn syrup, artificial flavors or colors, or aspartame.
As part of the new strategic alliance, Celisus will benefit from PepsiCo's vast resources, which will add a lifestyle energy brand to the company's existing energy portfolio. The partnership will give the energy drink brand access to channels such as vending machines, college campuses, concessions, and the military. The global energy drink industry is a popular supplement among men aged 18 to 34, with sales expected to reach $53.1 billion by the end of 2022.
John Fieldly, Celsius President, Chairman and CEO, said he believes partnering with PepsiCo will allow the energy drink brand with significant shelf space in existing retailers and the opportunity to expand within the independent retail sector where 70% of energy drinks are sold.
The partnership, Fieldly added, "…provides a strategic partnership that is expected to accelerate growth for both companies globally. In addition, this partnership will drive efficiencies allowing our teams to consolidate sales, marketing, and distribution efforts with associated cost benefits, which we expect to recognize once the initial transition is completed. We look forward to partnering with PepsiCo and maximizing the opportunities we see ahead for Celsius and our shareholders."
Upon the announcement, shares of Celsius jumped 11%.
Courtney Rehfeldt
Courtney Rehfeldt has worked in the broadcasting media industry since 2007 and has freelanced since 2012. Her work has been featured in Age of Awareness, Times Beacon Record, The New York Times, and she has an upcoming piece in Slate. She studied yoga & meditation under Beryl Bender Birch at The Hard & The Soft Yoga Institute. She enjoys hiking, being outdoors, and is an avid reader. Courtney has a BA in Media & Communications studies.