Xponential Fitness Acquires Rumble Helping Expand Brand's Footprint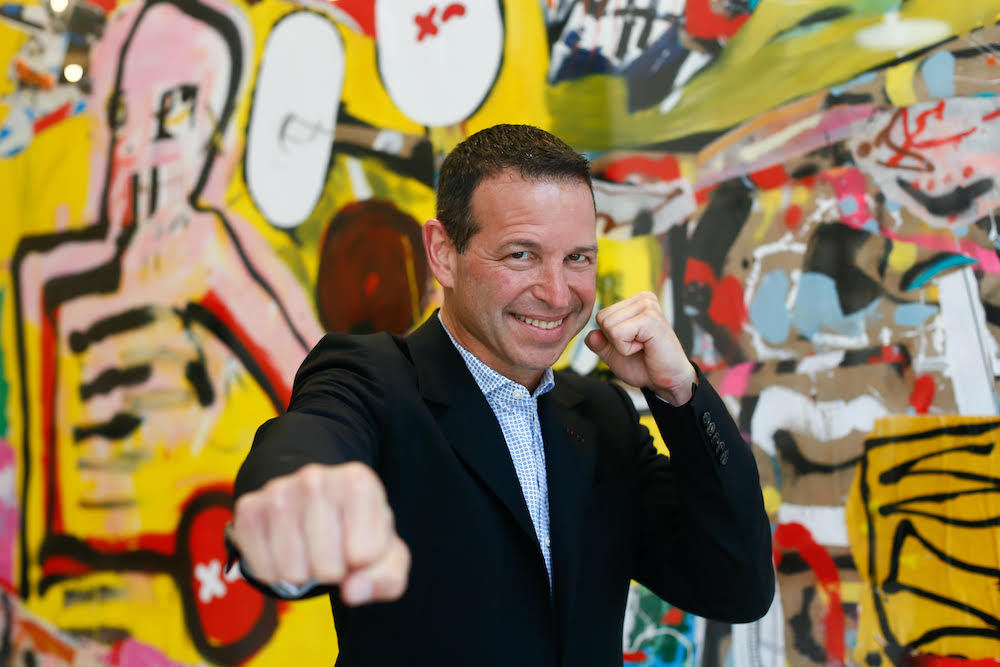 credit-Stephanie Trapp/@trappfotos
Xponential Fitness is known for building innovative boutique fitness brands spanning across fitness and wellness verticals – including Pilates, indoor cycling, stretch, rowing, dance, running, and yoga. Rumble is their latest acquisition to their rapidly growing portfolio.
Xponential Fitness announced today the acquisition of Rumble, the latest brand added to its growing portfolio and further demonstrating the company's position as the largest curator of boutique fitness brands globally. Andy Stenzler, Co-founder of Rumble told Athletech News this afternoon, "Xponential is the perfect partner to shepherd the Rumble brand across the globe. They have the best support system fitness franchising and they can best help us unlock the potential of the Rumble brand worldwide." Rumble's boutique boxing concept will join eight other brands under the Xponential Fitness umbrella including Pure Barre, Club Pilates, CycleBar, YogaSix, StretchLab, Row House, AKT, and STRIDE.
"With its premium, world-class boxing experience, cutting-edge virtual workout platform, and celebrity reach, Rumble is a fantastic fit for our robust lineup of industry leaders across boutique fitness," said Anthony Geisler, CEO of Xponential Fitness in today's press release. "By adding Rumble to the Xponential portfolio, we're opening up another core modality for our members to help them reach their health and fitness goals within our family of brands, as well as creating opportunity for entrepreneurs to bring this engaging workout to their market."
Athletech reached out to Sarah Luna, President of Xponential to understand what she envisioned this means for Xponential's future. Her response, "Our family of boutique fitness industry leaders continues to grow in size, strength and power. We anticipate that this edgy, fun boxing concept will provide entrepreneurs with a great opportunity to become new business owners or expand their own portfolios in their markets. Boxing is a much loved modality so we're excited to grow the brand and bring this heart-pumping workout to markets across the country (and beyond!). Rumble is a natural fit for our portfolio of community-focused, boutique, modern brands."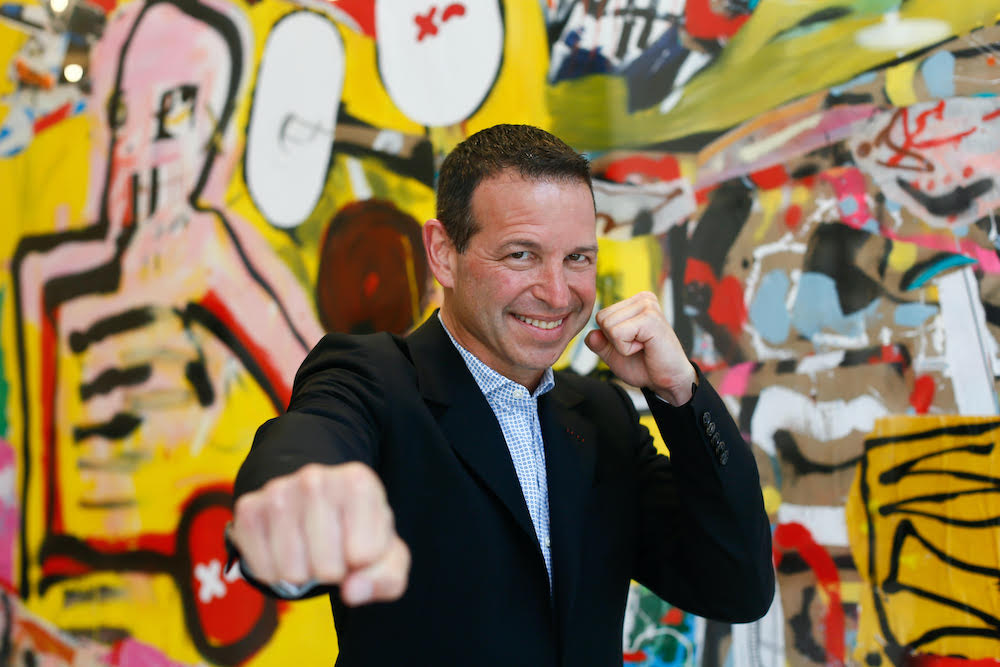 Founded in 2017, Rumble delivers 45-minute, 10-round, full-body strength and conditioning workouts crafted around specially designed water-filled, teardrop-style boxing bags. The company was started in the heart of Chelsea in New York City and has since expanded into Los Angeles, Washington DC, Philadelphia, Palo Alto, and San Francisco, with a Chicago location coming soon. When asking Stenzler about the franchising strategy he explained, "we always planned to franchise, and we were fortunate enough to align with such an amazing organization to help us achieve those goals. Anthony Geisler is an amazing leader and we are proud to now be on his team."
Rumble has strong brand loyalty and widespread appeal partly thanks to attracting top names like Justin Bieber, Selena Gomez, Kendall Jenner, Hailey Baldwin, Jason Derulo, David Beckham, and Kevin Hart to its studios. In February, under the guidance of Ashley Camerini, Rumble's CEO, the company launched Rumble TV, a live and on-demand workout platform, to bring the Rumble experience home with an extensive collection of boxing, HIIT, strength, and running workouts.
See Also
In terms of the role the Rumble Team will play going forward, Stenzler said, "Ashley and the Rumble team will play a significant role in helping XPO achieve all of these exciting goals both in helping Xponential as our franchisor, and in driving the performance of our existing locations and the new ones we plan to open." According to Ashley, "Our loyal Rumble customers will love being part of the amazing family of Xponential brands that will cater to all of their fitness needs. We are looking forward to seeing Rumble grow with such an incredible industry leader."