Body Fit Training is Now Owned by Xponential Fitness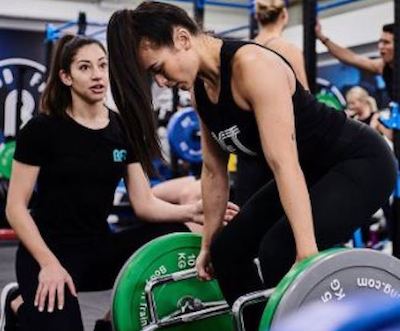 Shares of XPOF saw a spike with the recent news.
Xponential Fitness has acquired Body Fit Training, an Australian functional fitness franchise. With the $44 million acquisition, Xponential plans to grow the company in the US and Canada.
Body Fit Training was founded in 2017 in Melbourne, Australia, and offers a variety of group classes for functional fitness, strength training, cardio, and conditioning.
Along with Body Fit Training, Xponential Fitness has a distinguished portfolio that includes Club Pilates, CycleBar, StretchLab, Row House, AKT, YogaSix, Pure Barre, STRIDE and Rumble.
Despite a trying time for many companies due to COVID, Body Fit Training performed well during the challenging period. In 2020, the company received The Asia-Pacific Franchise of the Year Award, which celebrated its business growth during the lockdown.
Anthony Geisler, CEO of Xponential Fitness, says that the acquisition will complement the current offerings and sees an opportunity to grow the studios in the US.
"We are very pleased to announce the addition of our tenth brand through the partnership with BFT," shares Geisler. "Xponential has a demonstrated history of seamlessly integrating brands, and this acquisition expands our portfolio of boutique fitness offerings to include a functional strength and HIIT (high intensity interval training) based product that is complementary to our existing modalities. We see significant opportunity to expand BFT's existing studio base both in the U.S. and internationally, as we leverage the Xponential Playbook to provide robust franchisee support, implement best practices and leverage synergies across our entire portfolio."
A hundred and fifty Body Fit Training studios are slated to open within the next year. Shares of Xponential (NYSE: XPOF) have enjoyed growth of 31% over the last month, and the news of the acquisition gave another boost. Xponential Fitness is backed by Anthony Geisler and Snapdragon Capital Partners, and the acquisition will include all intellectual property of Body Fit Training.
This latest purchase comes after a March 2021 acquisition of Rumble, a boxing studio business that signed a franchise agreement in Australia this year, anticipating 100 studios opening in the future.
Courtney Rehfeldt
Courtney Rehfeldt has worked in the broadcasting media industry since 2007 and has freelanced since 2012. Her work has been featured in Age of Awareness, Times Beacon Record, The New York Times, and she has an upcoming piece in Slate. She studied yoga & meditation under Beryl Bender Birch at The Hard & The Soft Yoga Institute. She enjoys hiking, being outdoors, and is an avid reader. Courtney has a BA in Media & Communications studies.