Xponential Fitness Signs Master Franchise in New Zealand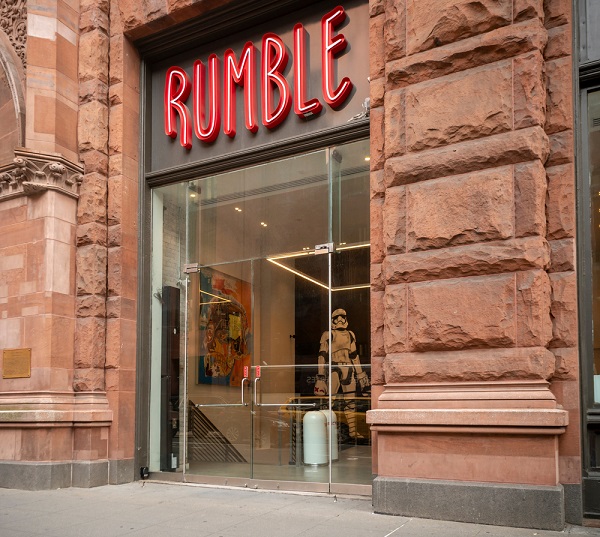 The MFA includes CycleBar, StretchLab & Rumble
Xponential Fitness, the largest curator of boutique fitness brands, announced that it has signed a Master Franchise Agreement in New Zealand for CycleBar, StretchLab, and Rumble, three of its brands. The agreement allows the Master Franchisee to license at least 30 studios to franchisees in New Zealand over the next ten years.
"New Zealand is a natural extension of our existing agreement in Australia for Cyclebar, StretchLab, and Rumble. We are confident that Matt Gordin [CEO of Boutique Fitness Studios Pty. Ltd] and his entire franchise team will continue their successful development in this new, fitness-conscious market," said John Kersh, Chief International Development Officer for Xponential Fitness.
The agreement, Xponential says, extends its promotional partnership with the Stafford Brothers, whose Australia involvement resulted in many franchise signings for Rumble.
Xponential has been concentrating on global expansion and now has over 2,000 open studios worldwide and operates in ten countries. The company has studios planned for Germany and Singapore and credits its growth to boutique fitness brand BFT, a functional training and strength-based fitness franchisor. Earlier this fall, Xponential Fitness announced it had acquired Body Fit Training, with plans to grow the company in the US and Canada. News of the acquisition caused shares of XPOF to spike. 
"We are motivated to bring world-class boutique fitness offerings to New Zealand and build upon our successful platform of Xponential brands already present in Australia," said Gordin.
Xponential, founded in 2017, had a recent earnings call that revealed its revenue grew 60% year-over-year to $40.9 million, sold nearly 250 franchise licenses, and opened 68 new studios.
The company recently expanded its boutique fitness brand in the US. It announced last month that it had signed an exclusive development agreement with Fitness International, the operator of LA Fitness and City Sports Club. The deal includes the development of over 350 franchised locations over the next five years. The expansion will start in the first quarter of 2022. Anthony Geisler, CEO of Xponential Fitness, said that visitation rates have been increasing and noted that he was confident that fitness members were excited to head back to the gym.
"Brick-and-mortar gyms are back, and boutique fitness customers are excited to return to in-person fitness across our growing franchised studio base," Geisler said regarding the expansion into LA Fitness and City Sports Club locations.
Courtney Rehfeldt
Courtney Rehfeldt has worked in the broadcasting media industry since 2007 and has freelanced since 2012. Her work has been featured in Age of Awareness, Times Beacon Record, The New York Times, and she has an upcoming piece in Slate. She studied yoga & meditation under Beryl Bender Birch at The Hard & The Soft Yoga Institute. She enjoys hiking, being outdoors, and is an avid reader. Courtney has a BA in Media & Communications studies.