Crunch Fitness Goes Digital, Launches Crunch+ for 'Entertainment Fitness'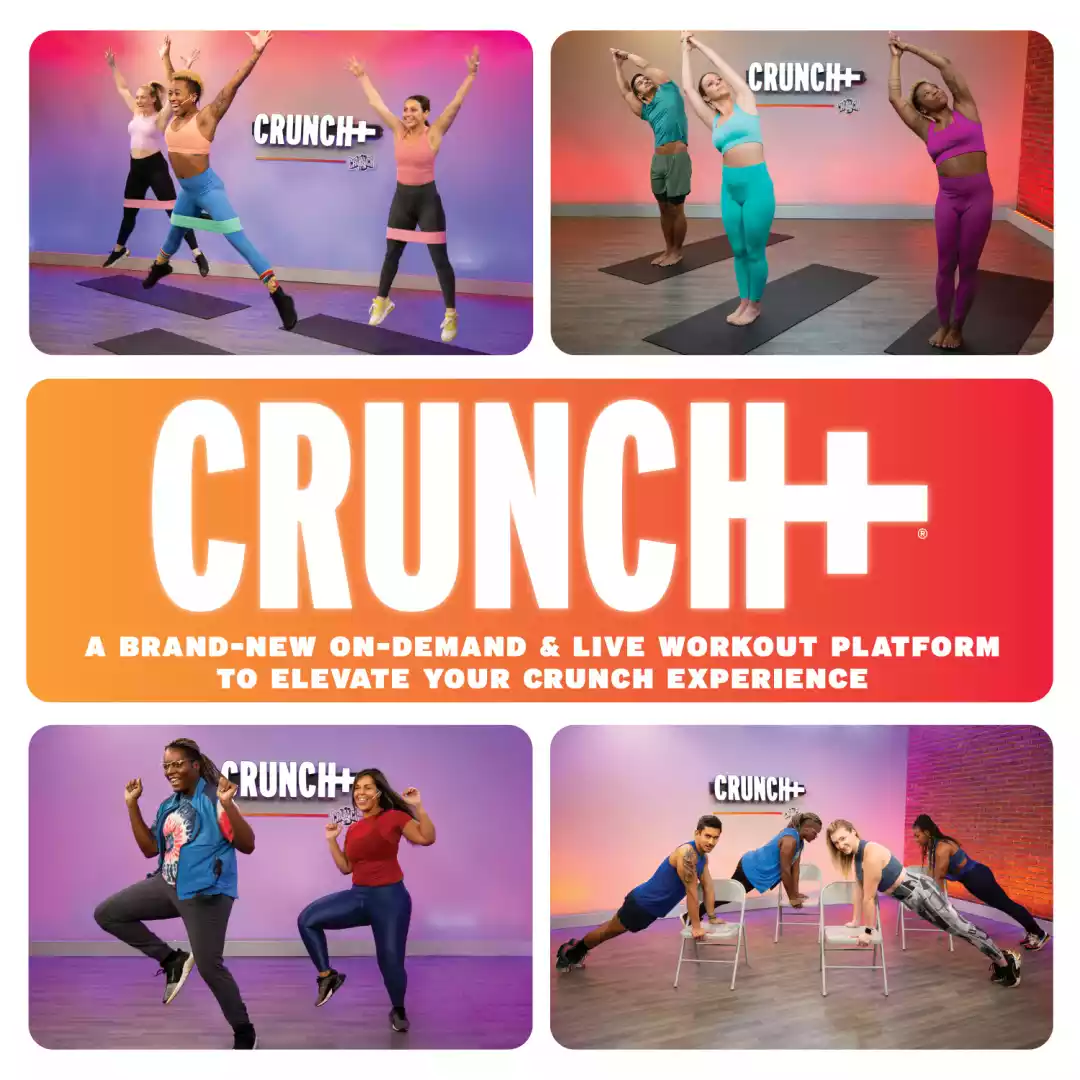 Subscribers can enjoy a fresh take on fitness with classes like motivational indoor cycling and barre bootcamp
Crunch Fitness has unveiled a digital platform, Crunch+, so members can bring their workouts to new levels while enjoying 'entertainment fitness.'
For $6.99 a month, subscribers will unlock popular virtual classes like HIIT, sculpt, yoga, Cardio Tai Box, stretching, Pilates, and meditation. Current Crunch members can access exclusive pricing for $1.99 a month.
The platform includes episodic content with a storyline, allowing fitness enthusiasts to add new skills each week, building their own journey. Content is added weekly, and subscribers can work out alongside pro instructors.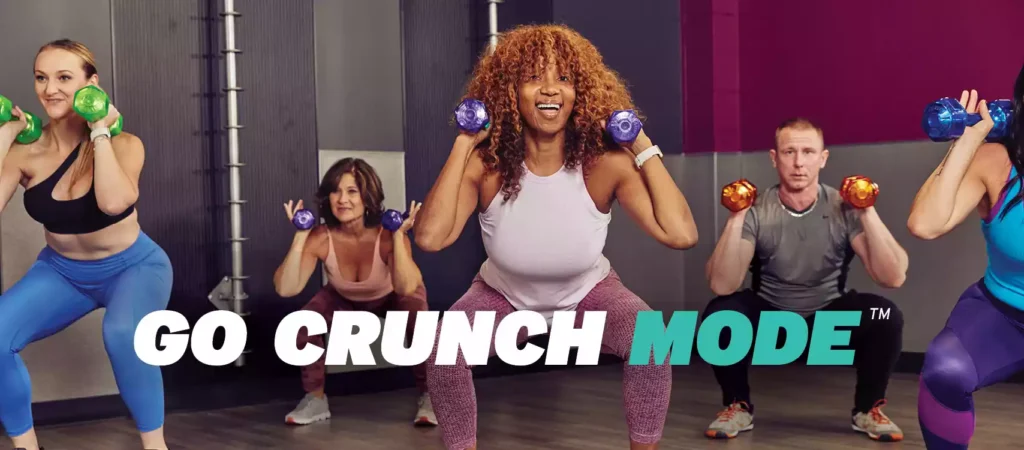 The pivot to elevating the online platform was partly due to the brand's continued increase in members and gym locations, says Jim Rowley, CEO of Crunch Fitness. 
"We felt it was time to elevate our online platform while keeping it the best value in streaming workouts," said Rowley. "Crunch+ builds upon what we learned from our legacy streaming platform, Crunch Live, and the early days of pandemic-driven remote workouts."
Rowley has maintained that brick-and-mortar gym locations aren't going anywhere and compares it to people having the ability to make a good cup of coffee at home but will spend money for a cup at Starbucks.
In an interview with Inc. last year, he said the reason is simple: people desire community. However, the CEO did say that he believes gyms need to examine the intersection of traditional locations and a digital presence and consider incorporating AI, digital interfaces, and wearables in their fitness businesses. 
It seems that's precisely what Crunch has done with Crunch+, as the new digital platform was designed to complement the traditional in-gym Crunch experience.
"When we were developing content for Crunch+, we wanted to crunchify our most popular workouts as unique, fun alternatives or enhancements for our users' gym routines," said Marc Santa Maria, National Vice President of Group Fitness at Crunch Fitness. "When compiling all of these fun, new workouts, we were able to leverage all of the brilliant talent from over 400 Crunch gyms."
The Crunch+ platform currently has over 200 videos, including 50+ on-demand workouts, including the following:
Abs, Thighs & A Kiki – a fitness experience that includes the discussion of pop culture and gossip, with users able to join in on the conversation with #KikiWithCrunch
Barre Bootcamp Biotches – a challenging ballet-inspired workout
House of Sakti dynamic – a mix of high-energy cardio & strength that engages both the mind and body
Rainbow Meditation & Abs – a unique fitness take on traditional meditation
Road Trip – a motivational and meaningful indoor cycling adventure
Ruff Yoga for pet owners – an opportunity to get fit alongside your four-legged friend
Yoga Mamas & Papas – a family-friendly yoga session that welcomes children
The new platform will allow members to access on-demand and live-streamed workouts on any device, anytime. It will be available on iOS and Android devices, as well as Apple TV, Amazon Fire TV, or smart TVs powered by Android TV or crunchplus.com.
The Crunch fitness brand is also focused on bolstering its presence in Northern California, announcing the sale of its six Sacramento area gyms to JEM Wellness Brands. 
JEM, a health and wellness franchise concept operator, plans to open 75 new Crunch locations by 2032.
In the short-term, Crunch Fitness Franchise CEO Ben Midgley says the company is gearing up for March, which he told Fox Business is the most profitable month. "The industry is really back in a strong way," Midgley noted in the interview at the end of 2022. He indicated that HIIT and strength-based training, particularly among women, has become increasingly popular.
Courtney Rehfeldt
Courtney Rehfeldt has worked in the broadcasting media industry since 2007 and has freelanced since 2012. Her work has been featured in Age of Awareness, Times Beacon Record, The New York Times, and she has an upcoming piece in Slate. She studied yoga & meditation under Beryl Bender Birch at The Hard & The Soft Yoga Institute. She enjoys hiking, being outdoors, and is an avid reader. Courtney has a BA in Media & Communications studies.