Crunch Fitness Hits Milestone with 400th Franchise Club Opening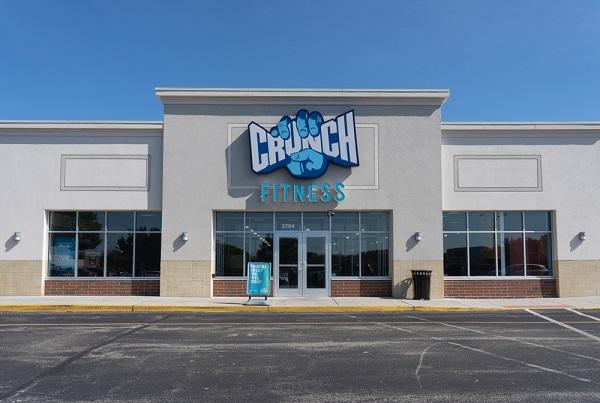 The rapidly expanding gym is celebrating 128% growth from pre-pandemic membership levels
Crunch Fitness recently announced the opening of a new franchise in San Angelo, Texas. Its new addition will be the 400th location for Crunch Fitness and will be owned and operated by Undefeated Tribe and led by CEO and fitness veteran Tony Hartl.
Along with celebrating its 400th location, Crunch Fitness has reported a strong increase in membership, which has surpassed 128 percent of pre-pandemic levels. Crunch Fitness currently serves over 1.8 million members and has 400 gyms worldwide.
"We are proud of reaching the 400th Crunch gym milestone and the momentum we have maintained, despite the many challenges that the pandemic posed on the fitness industry," said Ben Midgley, CEO of Crunch Franchise. "The significant growth we experienced is a true testament to not only Crunch's leadership in the space but to our ongoing commitment to our members and their safety. It also speaks to our franchisees' tremendous efforts and shows that our members wanted to get back in the gym as soon as possible."
The new San Angelo location will open at 4349 Sherwood Way, and interested fitness enthusiasts can check out the site here. The newest Crunch Fitness franchise location will offer advanced high-intensity interval training sessions in the HIITZone and Relax & Recover services like HydroMassage, dry saunas, red light therapy, and tanning. There will also be group fitness classes offered, like BodyWeb with TRX, Zumba, Cardio Tai Box, Yoga Body Sculpt, and Fat Burning Pilates.
"We are beyond excited to be the 400th club within Crunch. San Angelo is our 7th gym of 50 planned locations over the next five years. We could not have picked a better partner than Crunch Fitness," said Hartl.
The San Angelo location will celebrate its grand opening on January 11th. 2022, with NFL's Vince Young. He will sign autographs and meet with Crunch members from 5 pm to 8 pm and will lead a group fitness class.
See Also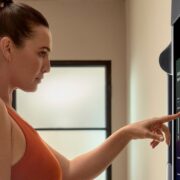 In addition to Young, Crunch Fitness will host an advanced ride class with Kevin Livingston, former Tour de France cyclist and creator of Pedal Hard.
As part of the Crunch Fitness expansion, the gym franchise has recently teamed up with Swerve Fitness, offering motivating workouts in select Crunch Fitness locations in New York City. Swerve's new virtual group cycling features a fresh twist on fitness competition with an immersive experience. The pivot towards a digital model was accelerated due to the pandemic.
Courtney Rehfeldt
Courtney Rehfeldt has worked in the broadcasting media industry since 2007 and has freelanced since 2012. Her work has been featured in Age of Awareness, Times Beacon Record, The New York Times, and she has an upcoming piece in Slate. She studied yoga & meditation under Beryl Bender Birch at The Hard & The Soft Yoga Institute. She enjoys hiking, being outdoors, and is an avid reader. Courtney has a BA in Media & Communications studies.