Exclusive: Xponential President Talks Acquisition Plans, Gary Vaynerchuk Partnership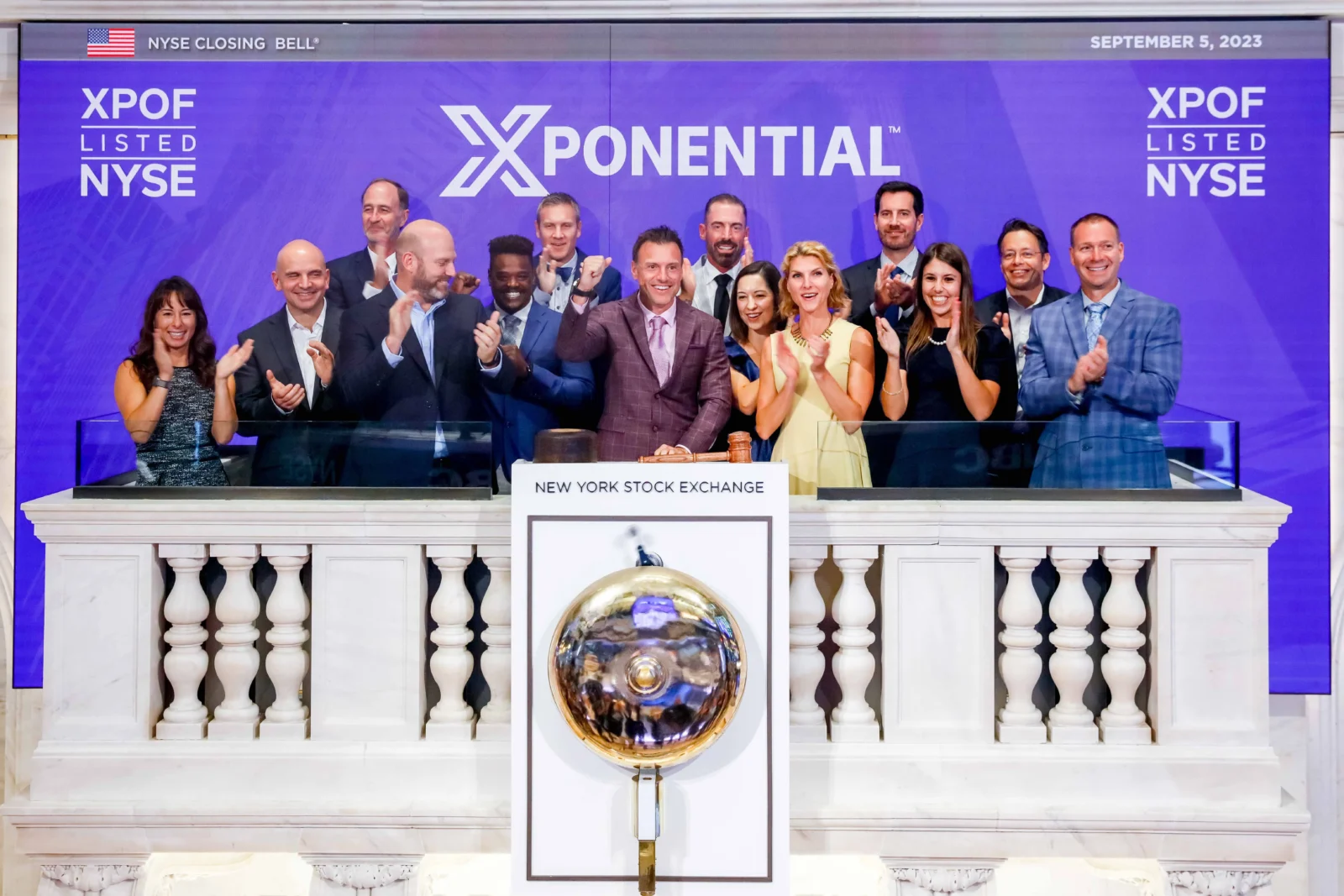 credit: Xponential Fitness
Sarah Luna spoke with Athletech News about a range of topics, including the boutique fitness franchisor potentially acquiring a wellness brand
Following two significant announcements amid its recent Analyst and Investor Day, Xponential Fitness is amped over what's ahead, with the boutique fitness franchisor issuing new three-year operating targets that include opening 500 new studios and hitting $405 million in revenue.
Sarah Luna, president of Xponential since 2021, spoke with Athletech News about what lies ahead for the company, including whether it intends to acquire another boutique fitness brand and its impressive international expansion efforts. Luna also touched on Xponential's recent collaborations with social media maven Gary Vaynerchuk and corporate wellness platform Gympass.
The Post-Pandemic Rise of Boutique Fitness
Fitness consumers are eager to connect in a post-pandemic environment, seeking experiences, becoming more engaged in their communities and visiting Xponential's facilities. Connection is part of the allure of a boutique fitness experience, which often emphasizes community and is an atmosphere that Xponential has worked to refine.
"We just continue to see a really strong appetite for community, and that's one of our value propositions," Luna said.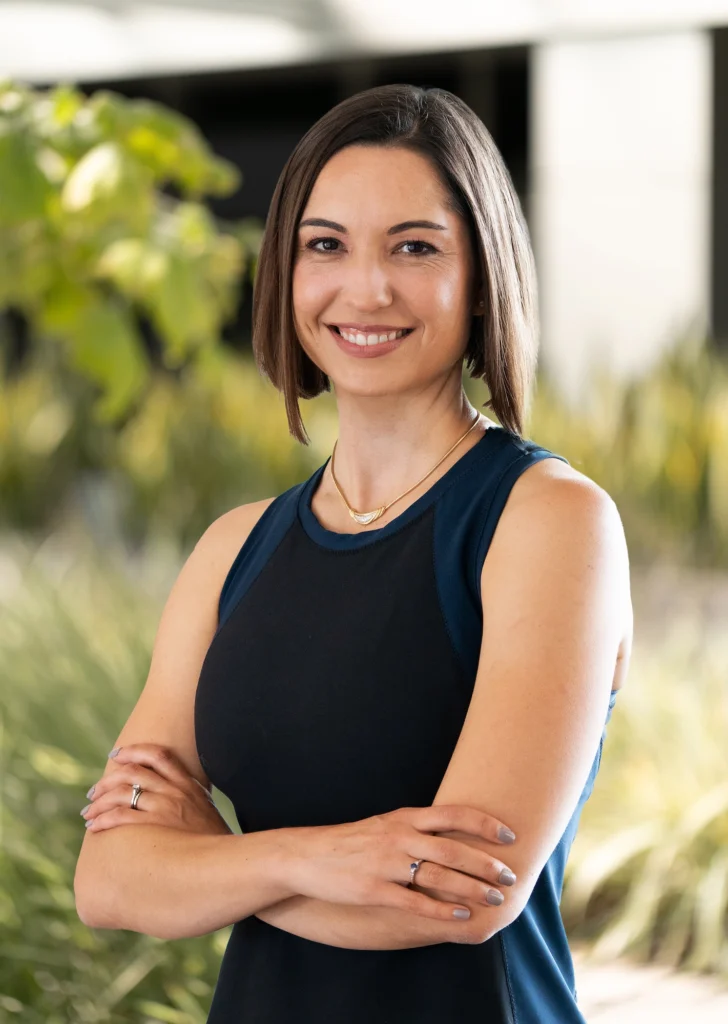 In 2024, Luna forecasts that the current enthusiasm for connection will continue, with consumers looking for opportunities for community-building rather than following a specific fitness trend.
"I don't know necessarily that there is excitement over one particular modality versus the other, but I do know that people will continue to seek a fulfilling place to spend time – they can find that in our studios," she said.
The broader shift toward fitness and well-being is working in Xponential's favor, with consumers embracing healthy habits as part of their identity now more than ever before.
"You see t-shirts all the time that say, 'I work out, I sleep, I eat, I work out,'" Luna points out, adding that having a gym or fitness membership has become incorporated into the everyday life of a growing number of consumers, as much as going to school or work — which is good news for Xponential. The company currently has over 690,000 members, a 55% increase since 2021.
"It's a part of people's daily lives," Luna said of fitness. "And it'll just continue to get stronger, especially as we continue to grow our footprint."
Will Xponential Acquire Another Brand?
Although Xponential currently has ten boutique fitness brands in its portfolio, acquiring an eleventh or twelfth brand is something that the fitness franchisor talks about "all the time," Luna revealed.
"Throughout COVID, we were able to be opportunistic and keep eyes on many different modalities," she reflected. "There's a lot that goes into acquisition decisions, but essentially it boils down to the right time, right place, right economics…and then, of course, the right fit for Xponential — and sometimes you don't get all of those things to line up perfectly. But at the end of the day, we've got our eyes on a lot of different modalities and a lot of different opportunities."
While Xponential has been focused on fitness, the boutique franchisor is intrigued by the blossoming wellness sector, with Luna confirming that Xponential has had conversations with various companies.
"We already have StretchLab, which has done very, very well for us," she said. "We are entertaining ideas of how we broaden our portfolio to go a little bit more into the wellness category and what that would look like." 
Why Franchisees Trust Xponential
One area that Xponential says sets it apart from its competitors is its relationship with its franchisees and the support infrastructure the company has set up for them.
"I think the support that we provide our franchisees is second to none," Luna said. "I owned a franchise in a different concept, so I've seen firsthand what other franchisors are offering. When we work on franchisor panels or we go to different trade events and swap stories on best practices — we're always a leader."
Luna also credits franchisees for providing a polished experience for members with a 'white glove' approach to service that includes great talent, clean facilities and exceptional customer service.
"Our franchisees are continuing to toe this line of being best in class, not only in boutique fitness but all things that roll up to a boutique fitness experience," she said. "It's not just having a great product, but it's every step of the way that we touch the customer, that we interact with the customer that we continue to be top notch."
The Power of Gary Vee
Xponential recently tapped entrepreneur and social media star Gary Vaynerchuk's media agency to oversee its marketing and content efforts across all of its ten brands. The deal will see Vaynerchuk directly lead Xponential's marketing plans effective October 1, 2023.
"He did an incredible job on Wednesday," Luna said of Vaynerchuk, who spoke at Xponential's Analyst and Investor Day on September 6. "What I loved about what he reiterated was the fact that his team is going to be looking at digital marketing and consumer trends on a daily basis."
As Luna explained, many professionals who are welcomed into the Xponential franchise family come from various backgrounds, with some learning about marketing, networking and grassroots efforts for the first time.
Although Luna says Xponential's teams do an excellent job of educating franchisees on the importance of marketing, Vaynerchuk's expertise will enable the boutique fitness franchisor to concentrate on supporting franchisees in other areas.
"What Gary's team will bring to the table is that they'll be able to single-handedly focus just on using digital marketing to acquire new leads, and that's what they'll be thinking about each and every day," Luna shared.
Behind the Gympass Deal
As corporate wellness becomes a major part of the employee experience, Xponential also announced last week that it has partnered with Gympass to further solidify its position as a fitness and wellness leader.
"It's the right time and it's the right deal to do and to bring to our franchise partners," Luna said of the Gympass partnership. "And it just makes sense as we continue to open 500 studios on a yearly basis. That will continue to enable us to be the dominant player for boutique fitness."
The post-pandemic hybrid work models are favorable to Xponential's ambitions.
"Most employers have to offer all of their employees the exact same benefits and experience whether they're remote or they're in-office," Luna pointed out. "What you saw before COVID (because everyone was in-office) was that corporations could do small-scale deals with maybe a five-unit gym or a local operator because they knew that all of their employees were in the area and would have equal access."
Now, with more national and global companies adopting a hybrid or semi-remote model, Xponential can offer a full portfolio of fitness and wellness offerings, ensuring that there is something for everyone.
"Employees can now choose whether they want to do yoga, Pilates or cycling, and don't all have to love one particular modality," said Luna. "That's ultimately what we bring to Gympass and what we're going to further bring to corporate employees as well."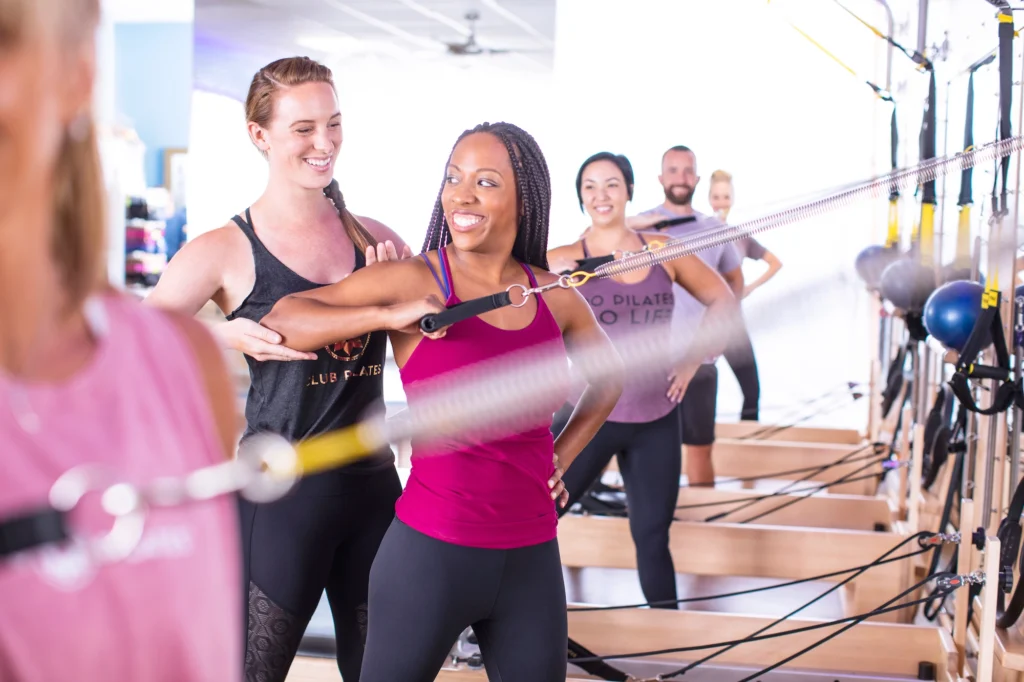 B2B Partnerships Are a Key Focus
Xponential has had success with numerous B2B partnerships, recently expanding its deal with Lululemon to add Pure Barre, Rumble Boxing, AKT and YogaSix to the Lululemon Studio platform. The fitness franchisor has also forged partnerships with brands including Perfect Bar, LA Fitness, Princess Cruises, LG, Aktiv, Celsius and Territory, all of which are designed to attract new members and increase brand awareness.
It's an area Xponential will undoubtedly continue to tap into as it looks to the future.
"We're in conversations and we have a huge lead list of companies that we're talking to," Luna confirmed. "We've already filled out our domestic aggregator partnerships. In terms of where our focus and our attention is going to be, it'll be on finding products or services that are like-minded and would fit naturally into our offerings to bring additional benefit to our end consumer."
International Expansion Plans
As Xponential celebrates domestic success, it's also steadily focused on international expansion, with Australia, Europe and Japan identified as key, emerging markets.
"I think that international expansion often gets a little lost on some people, but it's kind of like this growing snowball," Luna said. "Talking to our master franchisees and looking at the numbers on the sheet and going, wow — internationally we're getting bigger each and every day."
Earlier this summer, Xponential signed a master franchise agreement in France for Club Pilates to license a minimum of 75 studios in the country over the next ten years and celebrated the opening of StretchLab in Sydney, Australia. Xponential has also entered into master franchise agreements for StretchLab, AKT and Rumble in Japan.
"Every day, we're opening new businesses and we're leveraging the knowledge and skill set of what we've done here domestically," Luna said. "When you look at all of our growth domestically, it's impressive and it's exciting, and then you look at our global growth and it's just even more exciting."
Courtney Rehfeldt
Courtney Rehfeldt has worked in the broadcasting media industry since 2007 and has freelanced since 2012. Her work has been featured in Age of Awareness, Times Beacon Record, The New York Times, and she has an upcoming piece in Slate. She studied yoga & meditation under Beryl Bender Birch at The Hard & The Soft Yoga Institute. She enjoys hiking, being outdoors, and is an avid reader. Courtney has a BA in Media & Communications studies.