300 and Counting: How StretchLab Became Xponential's Next Big Boutique Fitness Brand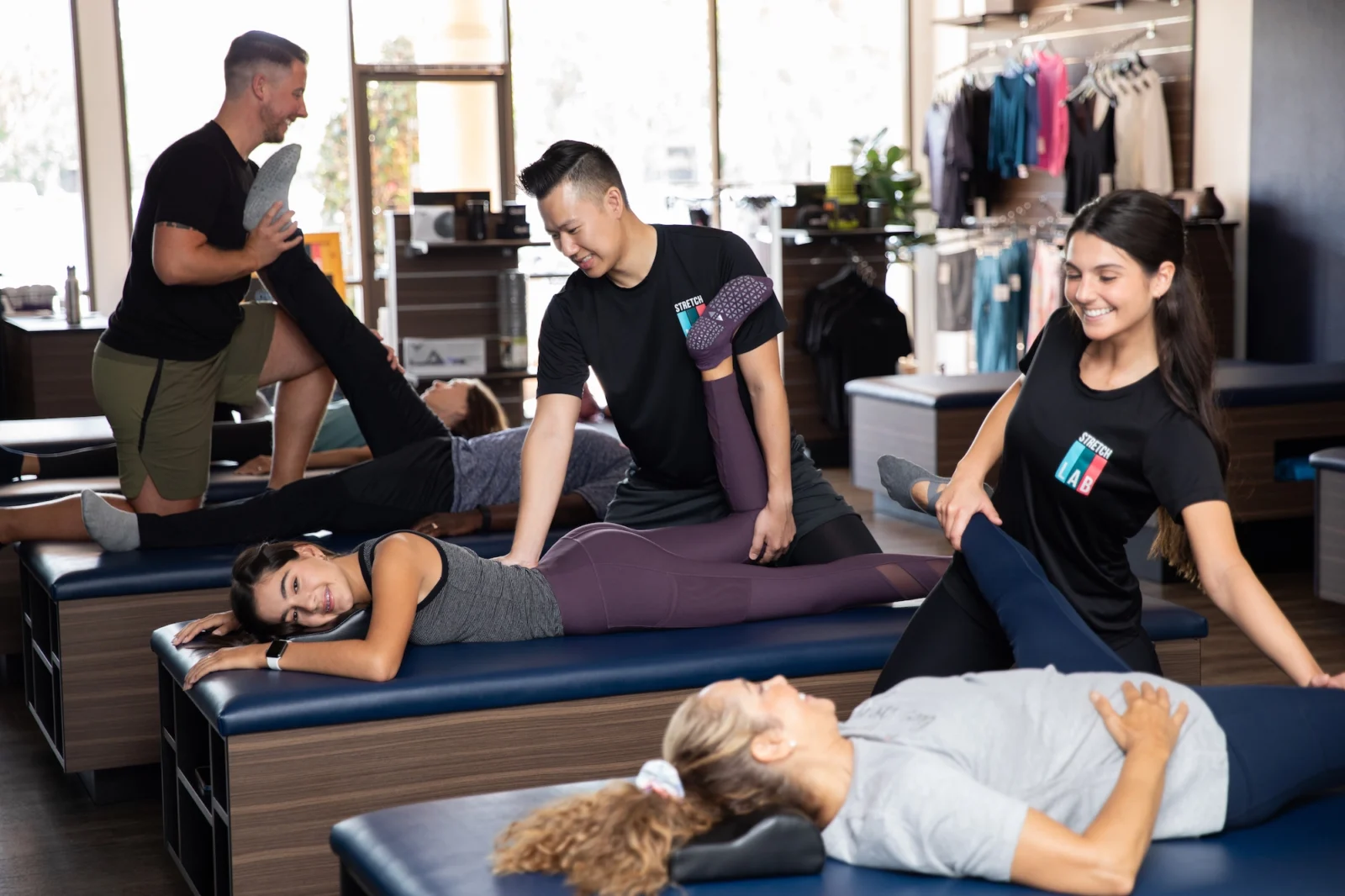 credit: Xponential Fitness
StretchLab opened 154 studios in 2022 alone, and the assisted stretching brand is on pace to eclipse that number in 2023
When Verdine Baker joined StretchLab in 2018 as national sales director, the upstart boutique fitness brand had just 3 locations.
The Xponential Fitness-owned assisted stretching provider recently opened its 300th studio, a milestone which came just several months after StretchLab celebrated its 200th studio opening in the summer of 2022. Baker, who now serves as StretchLab's president, believes the brand is just getting started.
StretchLab opened 154 studios in 2022 alone, and Baker says it's on pace to eclipse that number in 2023.
"Our goal is to be the worldwide leader in this modality," Baker told Athletech News in an exclusive interview, referring to stretching. "For us, that means getting to where this modality, this field, this brand, is as synonymous and as accepted as physical therapy, massage therapy or chiropractic care."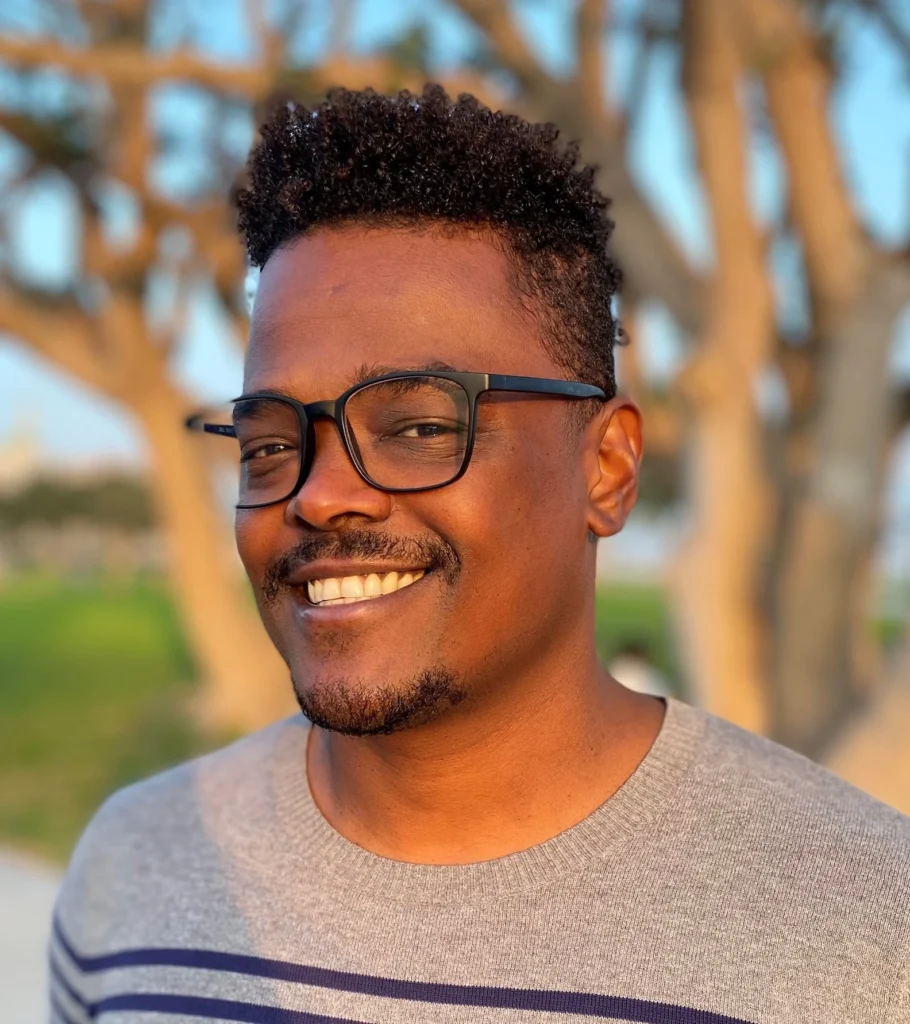 In addition to studios it's already opened, StretchLab signed over 800 franchise agreements in 2022, covering basically the entire United States as well as some international markets.
A key reason for StretchLab's growth, Baker says, is due to the universality of stretching, which appeals to hardcore athletes and grandparents alike.
"People know they should do it, but it's been an afterthought in health and wellness routines," Baker said, noting that the modality has long been neglected by fitness brands despite its pervasiveness.
StretchLab has been able to take stretching – something long viewed as essential but boring – and turn it into a fun activity using the appeal and energy of boutique fitness. The assisted stretching brand describes its studios as providing an "open, modern and friendly environment" for members.
At StretchLab, members are trained one-on-one or in a group-class setting by "flexologists," who receive extensive training through a program initially developed by stretching expert Brad Walker. The boutique fitness brand's proprietary Flexologist Training Program was recently accredited by the Institute for Credentialing Excellence (ICE).
Baker says StretchLab's members are appreciative of the long-term benefits of stretching, compared to modalities like massage therapy where the effects of treatment can be short lived.
"When you have somebody who is physically manipulating you through stretching and using the type of program that we use, you can feel that immediate effect, but you also feel it into the future," Baker said.
Xponential flexes its franchising muscle
The growth of StretchLab marks another win for Xponential, which acquired the assisted stretching brand in 2017, two years after its founding.
StretchLab has leaned on Xponential's franchising expertise, including its network of already established franchise partners as well as its ability to help would-be franchisees navigate the intricacies of opening up a boutique fitness studio.
"We have a playbook for every scenario you will go through from the time you become a partner until you open your first studio," Baker said. "And not only do we have a playbook, but we have industry professionals that walk you through every step of that process."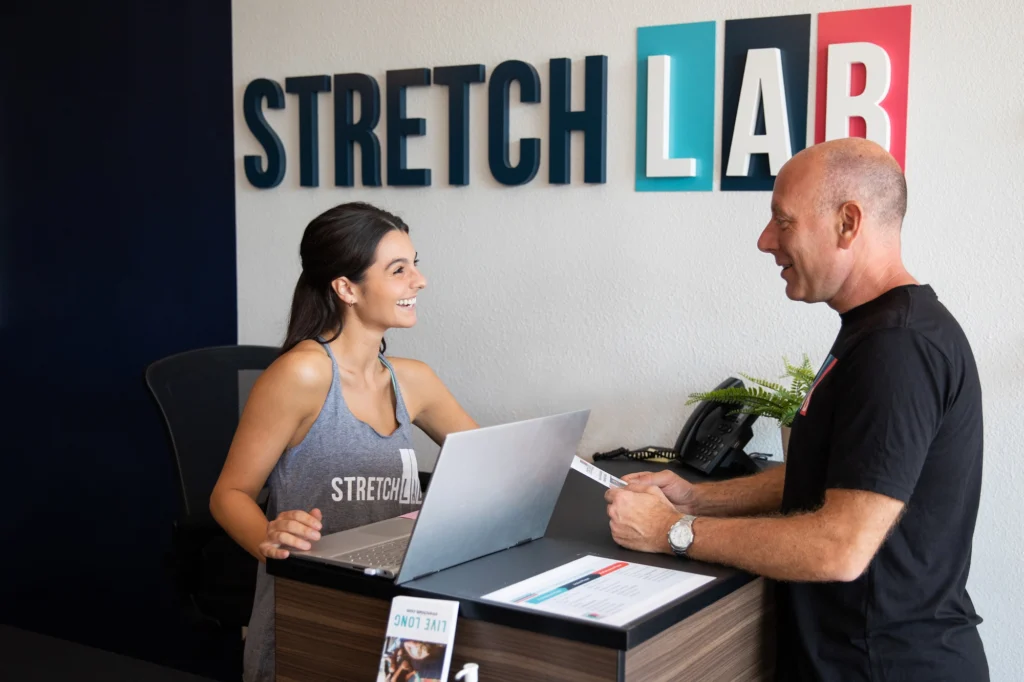 Xponential's services include guidance on things like commercial real estate and commercial construction, Baker noted.
"That level of support is what allows us to be able to scale this business and do it the right way, right off the bat," Baker said.
For StretchLab, another benefit to being under the Xponential umbrella came during the pandemic.
At the time, the assisted stretching brand had only a smattering of locations, and its expansion plans came to screeching halt in March 2020 when it was forced to shut down its studios for several months as lock-down orders swept across the country.
Xponential didn't lay off any StretchLab team members despite the economic downturn, which allowed the assisted stretching brand to get to work on building out its video on-demand product, called StretchLab Go at the time.
The on-demand product, now part of Xponential+, allows StretchLab members to receive stretching playlists tailored to their individual preferences. Golfers can receive golf-specific stretches, for example.
"We were able to launch a product that really helped us keep our communities together (during COVID), and now it's part of our service ecosystem long-term," Baker said.
The effort paid off, as StretchLab emerged from the pandemic and began opening new studios again in October 2020. After building some momentum in 2021, the boutique fitness brand was expanding at breakneck speed by 2022.
"It took us four years to get from three (studios) to 200," Baker said. "Then it took us about eight months or so to get from 200 to 300, which is pretty crazy."
No signs of slowing down
Looking ahead, StretchLab has plans to continue opening studios across the U.S., particularly in the middle of the country. The brand has around 850 territories sold already, so there isn't much ground left to cover in terms of signing franchise agreements in new geographic locations domestically.
"Internationally, we certainly have more dirt," Baker said. "Canada is going to be a big one for us this year."
StretchLab officially opened its first Canada location, in Toronto, earlier this year. The brand already has several studios opened in Australia and has master franchise agreements signed in New Zealand, Mexico, Kuwait and Japan. StretchLab has big plans for Japan in particular.
"Our target is to add a few master franchisees for our brand on an annual basis. I'm hopeful that we'll add a few more this year, so I can get some travel miles," Baker said with a chuckle.
Feature image courtesy of StretchLab/Xponential Fitness