Xponential Fitness Moves into Curated Prepared Meals, Partnering with Territory Foods
The new partnership with Territory Foods will span across four of Xponential's boutique fitness brands to create workout-specific meals
Xponential Fitness has partnered with Territory Foods, a direct-to-consumer and ready-to-eat meal delivery service. The move furthers Xponential's commitment to overall health and adds to its "fully energized" 2023 entrance.
The global boutique fitness franchisor says its latest collaboration will span four of its brands – Pure Barre, Row House, Rumble Boxing, and StretchLab.
With the new partnership, Territory Foods has created customized nutrient-packed menus of freshly prepared meals. The meals are designed to complement each of the fitness programs offered under Xponential, allowing members to maximize the benefits of the workout of their choice.
Pure Barre members may find lean proteins, whole greens, and vegetables to target lean muscle growth and calm inflammation. StretchLab clients, on the other hand, may find hydrating foods with antioxidants, omega-3s, fiber, and anti-inflammatory ingredients. Territory Foods says that such food sources are designed to maximize mobility and assist with flushing out lactic acid and toxins released with stretching workouts.
"Xponential Fitness studios provide world-class fitness and wellness experiences across a variety of modalities, but a well-rounded, healthy lifestyle also requires a nutritious diet," said Sarah Luna, President of Xponential Fitness. "That's where Territory Foods can enhance the member experience, ensuring that our members' exercise and movement goals are supported by healthy eating. This exciting partnership allows us to further expand the value and benefit our members receive from their studio membership, while supporting their overall health & well-being."
Territory Foods, which was founded in 2011, says that its healthy food options can help drive total results for Xponential members by merging fitness and nutrition through its curated programs.
"Our dietitian-designed, expertly chef-crafted product will improve members' health and wellness, and allow studios to offer a new service and benefit that will improve member engagement, all with the click of a button and no retail footprint required," said Ellis McCue, CEO of Territory Foods.
The food delivery service is tech-forward, utilizing machine learning algorithms and data science to target the ideal meals regionally based on taste preferences, lifestyle, and protein trends.
See Also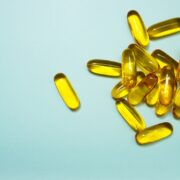 Menus change weekly to add in new and seasonal options, and each meal is delivered completely cooked, prepared fresh, and without preservatives, binders, and fillers.
Xponential has been laser-focused on collaborations as a method to drive growth. The boutique fitness franchisor has teamed up with LA Fitness and energy drink brands, like Celsius, an official energy drink partner of CycleBar, and C4 Energy, a performance drink partner of Row House and Rumble studios.
In early March, Xponential Fitness is slated to report fourth-quarter and full-year 2022 results and provide a full-year 2023 outlook.
Courtney Rehfeldt
Courtney Rehfeldt has worked in the broadcasting media industry since 2007 and has freelanced since 2012. Her work has been featured in Age of Awareness, Times Beacon Record, The New York Times, and she has an upcoming piece in Slate. She studied yoga & meditation under Beryl Bender Birch at The Hard & The Soft Yoga Institute. She enjoys hiking, being outdoors, and is an avid reader. Courtney has a BA in Media & Communications studies.