Tonal Employees Take to LinkedIn to Report Second Round of Layoffs as Smart Home Gym Raises Prices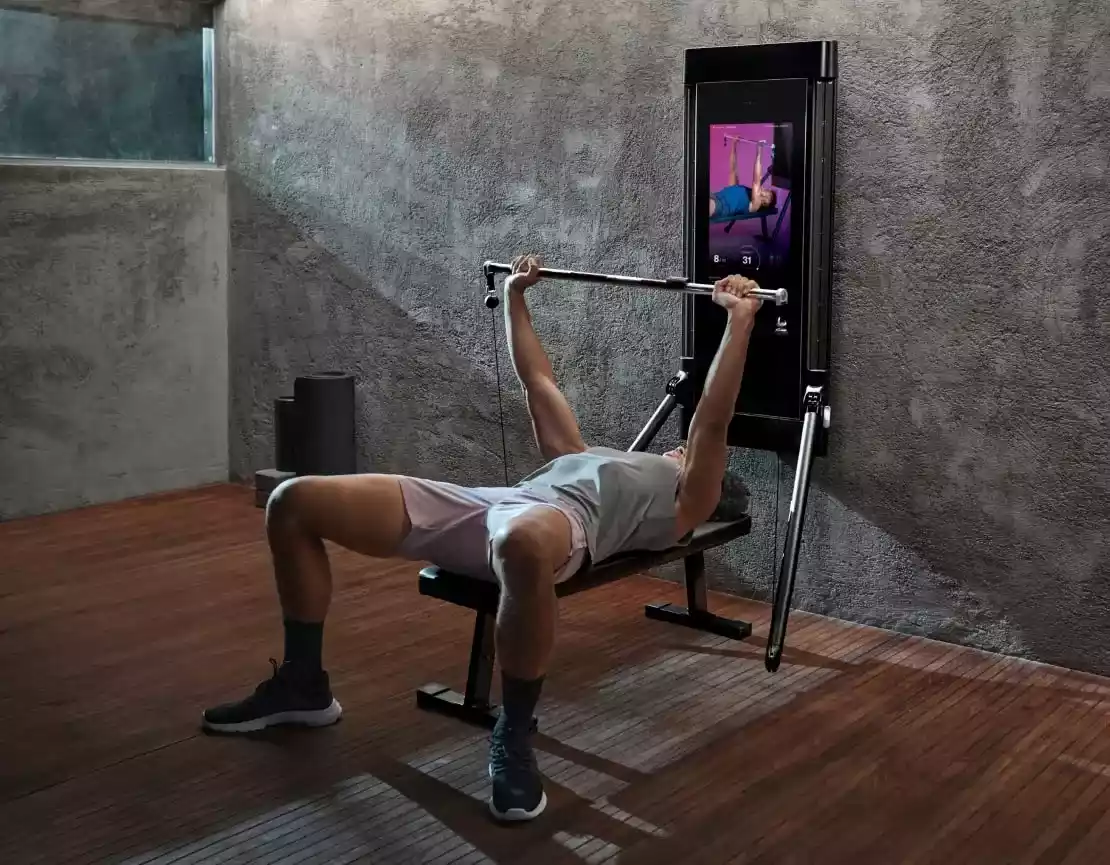 According to posts on the popular networking site for professionals, some of the smart home gym employees have been laid off
A second round of layoffs has occurred at Tonal, the smart home gym company, according to posts on LinkedIn.
While Tonal hit unicorn status in 2021, the smart home gym brand has experienced some challenges in the last six months, laying off 35% of its staff, reducing its advertising spending, and taking its LA studio offline. 
"Yesterday myself and several others were part of the second round of layoffs at Tonal," wrote one now-former Tonal employee, who is involved in Data Science, on LinkedIn. "Although I am sad to be leaving Tonal, I am grateful for having the opportunity to work on a life changing product with an amazing and extremely talented group of people."
Another employee, a Design Director, confirmed the second round of layoffs, although his position wasn't impacted.
A second impacted Tonal employee, a Failure Analysis Engineer, thanked Tonal for the "diversity of experiences," adding, "…can't thank you enough for the increased strength score (still a happy Tonal user!)"
An Associate Director of Content Deliverables was also laid off, after surviving the cuts in July. The poster, who managed a post-production team, was involved in the creation of film content and wrote on LinkedIn that they've been with Tonal for six years.
Along with reported layoffs, Tonal recently announced a pricing update for its members. As of February 21, Tonal says its users should expect to see an increase to their membership price from $49 to $59.95 (plus tax).
The smart home gym, which has Serena Williams, Maria Sharapova, and LeBron James as investors, says it has added new features and benefits to its membership, and hasn't increased its price structure since launching Tonal in 2018.
Aside from the membership price, the cost of the Tonal trainer is also increasing — by $500. The new price, $3,995, excludes tax, shipping, installation, accessories, and the monthly membership fee and goes into effect January 31.
"Given a number of macroeconomic factors and increased costs along the supply chain, we're increasing the hardware price," Tonal wrote on its website. "Rather than compromising the quality of our hardware, we continue to build an exceptionally engineered system that helps our members achieve their ultimate health and fitness goals."
The smart home gym says it also reduced its shipping timelines down to 1-3 weeks, despite dealing with supply chain challenges.
"When taking into account what a monthly gym membership and weekly personal training session cost, Tonal offers incredible value because it allows every member of your household to have independent accounts and track their progress separately," Tonal wrote.
Tonal users seem split on the price hike, according to a discussion in the Official Tonal Community on Facebook.
"How much do people pay for the elite exclusive gyms? $250 to $400 a month? Not including a personal trainer," one poster argued, stating that he felt Tonal is the ultimate of home gyms.
While some see it as an ongoing investment in their health and wellness, others see the price increase as somewhat predatory, given the structure of the home gym. "They're taking advantage of the fact that we have a somewhat permanent installation of a device in our home that is completely bricked if we don't subscribe. This is not something we signed up for," one poster complained.
The combination of layoffs and a price hike follows Hydrow's recent move. The connected fitness rower company recently reduced its headcount for a second time and announced a monthly membership price increase from $38 to $44 in the US for new members.
F45, Peloton, and Whoop also conducted layoffs last summer, citing economic uncertainty.
Courtney Rehfeldt
Courtney Rehfeldt has worked in the broadcasting media industry since 2007 and has freelanced since 2012. Her work has been featured in Age of Awareness, Times Beacon Record, The New York Times, and she has an upcoming piece in Slate. She studied yoga & meditation under Beryl Bender Birch at The Hard & The Soft Yoga Institute. She enjoys hiking, being outdoors, and is an avid reader. Courtney has a BA in Media & Communications studies.