Maria Sharapova Puts Money, Brains Towards Tonal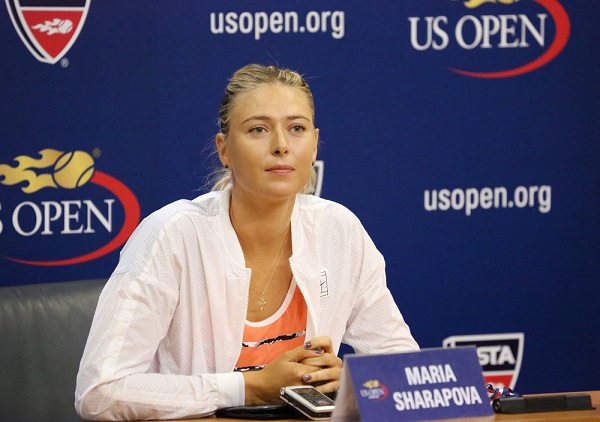 Candace Cordelia Smith
Candace Cordelia is a Pennsylvania-based journalist and on-camera broadcaster/host, with…
Retired professional tennis player Maria Sharapova is putting her money where home fitness startup Tonal is. She talks to Fortune about her journey from shunning home workouts to eventually investing in the brand after discovering its many benefits.
The world of home fitness has astronomically grown since the start of the COVID-19 pandemic. The NPD Group reported a +130% surge in fitness equipment sales in May of 2020 alone. With this rise in sales also came a plethora of brand-name exercise bikes, weights, and bosu balls for celebrity investors to choose from. However, being spoiled for choice, five-time Grand Slam champion Maria Sharapova has decided to hedge her bets on Tonal after years of abstaining from having her own home gym.
Sharapova joins fellow celebrity athlete investors Michelle Wie, Serena Williams and Stephen Curry, among others, as a Tonal investor. The tennis star tells Fortune that a chance encounter with a Tonal board member at an event kickstarted the whole affair.
"At the beginning of 2020, I was at a business conference, and there were a lot of founders and entrepreneurs in the health and wellness space," said Sharapova. "There was also a board member from Tonal at the event, who I had known for a few years. He told me about Tonal and put me in touch with Aly [Orady, Tonal's founder and CEO]."
After speaking with Orady, Sharapova soon found out that their visions about strength training were in sync.
After years of repetitive workouts as a professional tennis player, she switched to doing the opposite, spending plenty of time trying out "different watches, heart-rate monitors, and fitness equipment." "Tonal works – it does what it's supposed to do," Sharapova affirms.
The athlete isn't just putting her money into the "smartest home gym" brand, but also her brains.
See Also
"Every call I have with the Tonal team we are always trying to find ways to make the products better, always listening to customers that are using it," she said.
Sharapova also believes that Tonal's particular set of personalized options for consumers is what makes the rising fitness company a step above the rest.
"The world of fitness is so personal and individual. That's what Tonal is catered to do. It does this through the technology that's made for you, not just made for all your friends. I think that's what is so impressive," Sharapova added.
Candace Cordelia Smith
Candace Cordelia is a Pennsylvania-based journalist and on-camera broadcaster/host, with a reporting background in wrestling, entertainment, and lifestyle. Her reporting work has been featured on websites and in publications such as Bustle, Pro Wrestling Illustrated, New York Daily News, am New York, ABC News, Yahoo!, Good Morning America, Madame Noire, Sister 2 Sister, etonline.com, Diva Dirt and The Everyday Fan. Her favorite workout influencers include Chloe Ting, Cassey Ho, Pamela Reif and Mary Braun. She still can't stand burpees and Rebbl Dark Chocolate Immunity Elixir is one of her favorite post-workout protein sips. You can follow Candace on Twitter @CandaceCordelia and on Instagram @thatgirlcandace16.