Professor Scott Galloway Predicts the Future of Peloton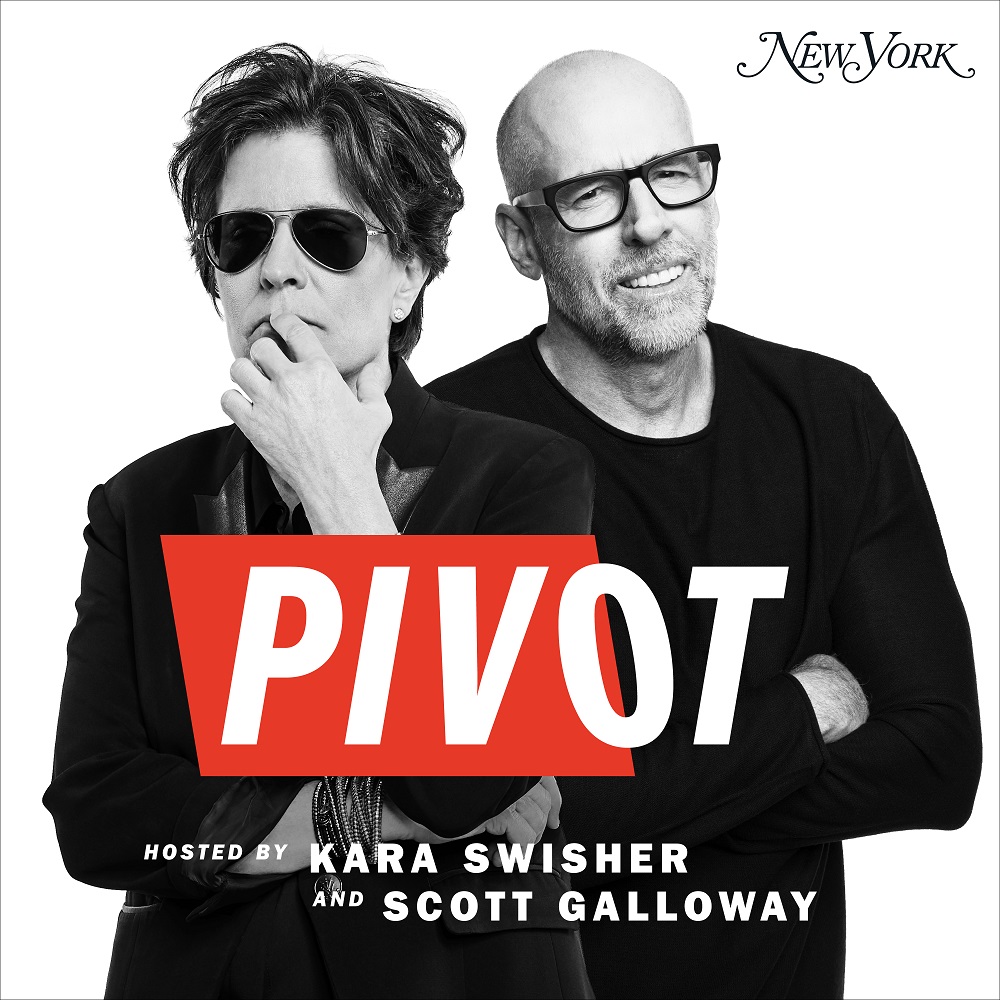 The author and NYU Professor breaks down Peloton's headlines and reveals what could happen next
One may wonder if Professor Scott Galloway has a crystal ball. After all, he famously predicted in 2017 that Amazon would buy Whole Foods. Galloway called it luck, but his years of experience as an entrepreneur likely helped. The professor, author, and co-host of Pivot Podcast, has also served on the board of directors of The New York Times, Urban Outfitters, Eddie Bauer, and Gateway Computers.
This week, Prof. Galloway and co-host Kara Swisher discussed Peloton's fate and touched on another Peloton primetime heart attack on the season premiere of Billions. With the company in trouble, it's difficult to remember that it was once regarded as the stock market's pandemic darling. "It's human nature to anchor off the highs," Prof. Galloway says of Peloton's burst of success. The problem, in Peloton's case, is that the highs become viewed as normal, instead of abnormal. That's when an unrealistic benchmark can develop. Referring to Peloton as a "busted IPO," the professor says the fitness company has experienced an "extraordinary fall."
Since Professor Scott Galloway was on-target with his Amazon prediction, what does he think of Peloton's prospects? And while many suggest that Apple should buy Peloton, what about Disney, Nike, or even Sony?
Here's some key takeaways:
The comfort of an acquisition
Acquisitions are about money but they also bring what Prof. Galloway calls a "heavy blanket of comfort, like Microsoft gave to Activision. "With Peloton, an acquisition will not only be about money but it will be about a heavy blanket of supply chain fixes. If Apple comes in, their supply chain issues will be over," Prof. Galloway says.
Peloton could have a place in the Metaverse for the elite
"The Metaverse for rich people can be purchased for $9 billion dollars right now," points out Prof. Galloway. He says an immersive experience could develop where the wealthiest people in the world can work out with "super hot, other rich people – and it's called Peloton."
Ignore the noise, says Galloway
That scathing letter sent by Blackwells Capital? Prof. Galloway calls it a performative and a "distraction." The arguments in the letter are all well-known in the market, says the New York University professor. "If I was the management team at Peloton, I would have someone meet with him and then just ignore them," advises Prof. Galloway.
Here's who may be interested in Peloton
Professor Scott Galloway says that Nike or even Samsung may be interested to acquire Peloton. Another surprise would be Roku.
Who won't acquire Peloton?
Prof. Galloway says Lululemon won't make a play for Peloton, who he says "doesn't have the market cap."
Here's when Peloton should sell
"This company should be sold….probably should have been sold six months ago," Prof. Galloway says. "They should sell, but don't have to," says the professor. He presents a scenario: would a company prefer to cash out at an all-time low or wait? He suggests Foley may be waiting to ride things out before selling.
The Peloton brand is still strong
"This is not FitBit," Professor Scott Galloway assures. He says Peloton has a "rabid consumer base" and that famed Peloton instructors have developed a massive following that is critical. As co-host Swisher points out, it would be a big deal if instructors were to walk away. "There's real value here," Prof. Galloway says.
Courtney Rehfeldt
Courtney Rehfeldt has worked in the broadcasting media industry since 2007 and has freelanced since 2012. Her work has been featured in Age of Awareness, Times Beacon Record, The New York Times, and she has an upcoming piece in Slate. She studied yoga & meditation under Beryl Bender Birch at The Hard & The Soft Yoga Institute. She enjoys hiking, being outdoors, and is an avid reader. Courtney has a BA in Media & Communications studies.