Inside the Earnings Call: Planet Fitness Performing Well; CEO Notes Increased Health & Wellness Prioritization, Believes Membership can be Doubled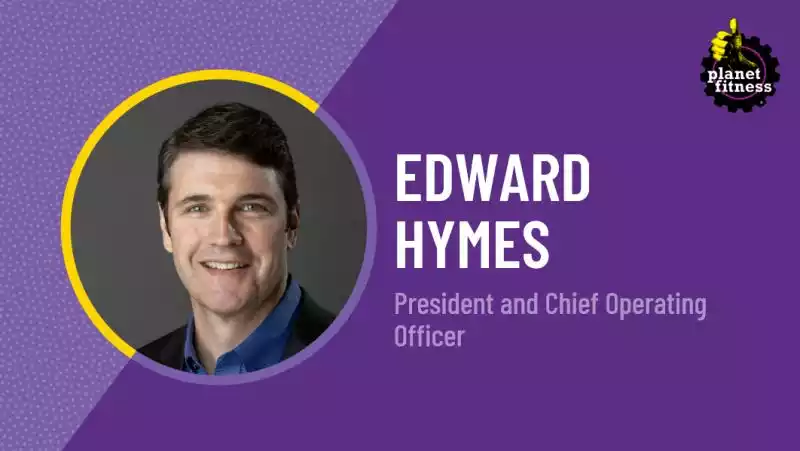 Planet Fitness Q4 results are in. Here are the highlights.
Planet Fitness has announced its fourth quarter and year-end 2022 results and says it believes it can double its membership.
Chris Rondeau, Planet Fitness CEO, reported that he was pleased with Q4's results, stating that the fitness franchise is positioned to "continue to succeed in an environment of increasing consumer prioritization of health wellness."
Planet Fitness ended 2022 with roughly 17 million members, attracting many first-time fitness enthusiasts with its inclusive and affordable approach.
"We are thrilled to have increased our membership by $1.8 million last year, despite softer membership growth in the first quarter, due in part to Omicron," the Planet Fitness CEO shared on a recent earnings call.
Planet Fitness members engaged in approximately 470 million workouts in PF gyms in 2022, an increase of over 20% from last year. Nearly 40% of Planet Fitness members hit the gym in a 30-day period in 2022, up from mid-30% in 2021, and cancellation rates were slightly lower compared to pre-COVID.
The fitness franchise also expanded its presence to 2,410 locations with the addition of 158 new stores, including 58 new stores in Q4.
Here are some highlights on what's working for Planet Fitness and what the future holds:
Record membership & fitness consumers who are serious about investing in their health
Rondeau noted in the earnings call that Planet Fitness closed 2022 with record membership growth in the fourth quarter, which created momentum coming into Q1 of 2023.
The Planet Fitness CEO says the membership growth is a result of two primary drivers, one of which is a new agency structure that allowed for one agency to handle national advertising and two agencies partnering with Planet Fitness franchisees on a local level.
"Our franchisees are pleased with the level of service they're getting from their agency partners, and they're confident with how our marketing investments are being executed at both national and local levels," Rondeau said.
Secondly, and perhaps most important for the outlook of fitness, Rondeau said on the earnings call that Planet Fitness continues to benefit from the "increasing commitment to and interest in overall wellness" coming out of the COVID-19 pandemic.
"Our members who are visiting the gym continue to visit more frequently, which we believe is a sign that they are more dedicated to working out," he said.
Successful promotional partnerships – with more on the way
In addition to record membership, the fitness franchise had great success with a promotion in November where new members would receive a free Halo Amazon Health Tracker.
Last fall resulted in the most successful upgrade promotion, Rondeau said, with members trading up from its $10 classic membership, as well as Black Card members to the new $24.99 Black Card price to get the Halo Amazon Health Tracker.
Planet Fitness says it's working on an upcoming similar promotion and will continue to explore possibilities to work with other notable brands who are in "adjacent categories" for the fitness industry.
"We believe that we are an attractive brand partner given our size and scale in the diversity of our approximately 17 million members across gender, age, income and other attributes," Rondeau said.
A gentle nudge that it's never too late to start working out drove momentum into the new year
One unique move that Planet Fitness employed was reminding consumers that while 2022 was closing, there was still time to create healthy habits. While many fitness businesses are concerned with driving memberships in January – March, the gentle nudge by Planet Fitness worked out well heading into 2023.
"We ended the year with a natural promotion letting consumers know that it wasn't too late to join a gym in 2022 for those who made a New Year's Resolution," Rondeau said. "It drove great momentum at the end of the year as we head into the first quarter, during which we typically get 60% of our full year net membership gain pre-pandemic," the Planet Fitness boss added on the earnings call.
A relaunched app & perks
Planet Fitness also attributes its success to its relaunched app and the addition of perks, which allow Planet Fitness members to enjoy discounts outside of the gym. Last year the fitness franchise offered discounts from brands such as Crocs, Grubhub, and even at the pump, with Shell.
Rondeau also indicated that Planet Fitness plans on making additional investments in IT as well as the team.
Planet Fitness continues to attract Gen Z
During 2022, Planet Fitness reports the younger generations have found the fitness franchise appealing, with over 90% of all U.S. Gen Zs over the age of 15 reporting as members of Planet Fitness.
Gen Z and millennials are continuing to flock to Planet Fitness, and while Gen Z is now PF's second largest part of its member base, it was once its smallest pre-COVID.
Luckily for Planet Fitness, other generations made it to the gym, too. "We ended the year with all generations nearly back to or above pre-pandemic penetration levels," Rondeau noted.
The fitness franchise reported another successful round of its popular High School Summer Pass program, ending 2022 with approximately 400,000 participants. The program has also led to parents or guardians joining as paying members with a conversion rate of nearly 7%.
"We continue to significantly outpace the 2019 conversion rate the last time we ran this similar program. And we had a much bigger base, more than three and a half times the participation we had in 2019," Rondeau said. "We believe that High School Summer Pass is so important as we're helping teams establish healthy habits and we're building brand loyalty with them."
Planet Fitness said the program will return this year.
The fitness franchise notes the trend away from cardio and a move towards functional and weight training when it comes to the younger generations, and is continuing to fine-tune its offerings.
Looking ahead
"We, along with our franchisees, are very bullish on our growth prospects," Rondeau stated. "We are pleased with the recovery coming out of the pandemic. We ended 2022 with 2.6 million members, more than we had at the end of 2019, and we've opened 420 net new stores during that same period."
The fitness brand rang in the new year as the presenting sponsor for the Times Square New Year's Eve event for the eight year in a row, which it says helped kick off its "big fitness energy campaign."
Top franchise groups are encouraged by the recovery, said Rondeau, and Planet Fitness recently welcomed Edward Hymes to its leadership team as its new president and Chief Operating Officer. "He's leading our primary business segments, U.S. and international franchise businesses, corporate stores and equipment sales," Rondeau shared, as well as overseeing the technology and legal functions.
Hymes will also build an international team, which, once in place, Rondeau says will "increase our pace of expansion internationally."
The new COO, who has been in his new role for roughly 30 days, stated he believes the fitness brand "just getting kind of warmed up," and shared he's spent his first few weeks in "listening mode" to take inventory and put a plan together to really focus on growth.
Courtney Rehfeldt
Courtney Rehfeldt has worked in the broadcasting media industry since 2007 and has freelanced since 2012. Her work has been featured in Age of Awareness, Times Beacon Record, The New York Times, and she has an upcoming piece in Slate. She studied yoga & meditation under Beryl Bender Birch at The Hard & The Soft Yoga Institute. She enjoys hiking, being outdoors, and is an avid reader. Courtney has a BA in Media & Communications studies.