Planet Fitness Introduces High School Summer Pass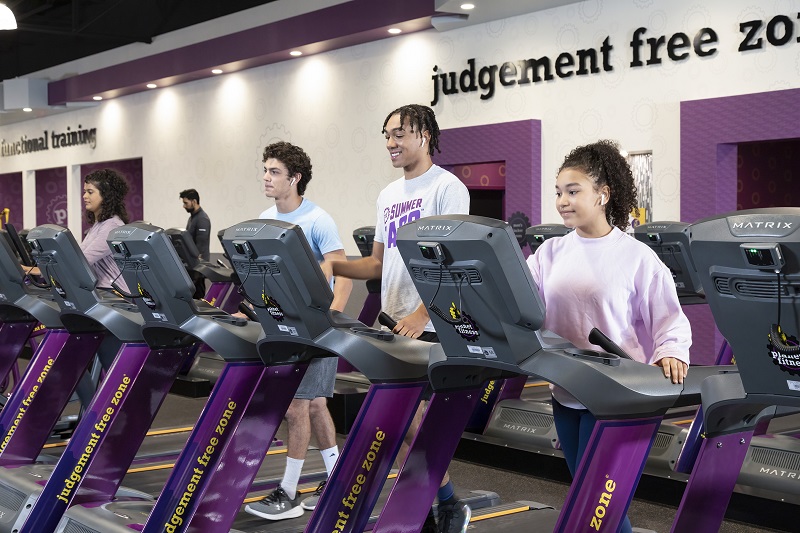 credit: Planet Fitness
Candace Cordelia Smith
Candace Cordelia is a Pennsylvania-based journalist and on-camera broadcaster/host, with…
Planet Fitness is catering to the teenage demographic in a big way this summer with its innovative "High School Summer Pass" initiative. The program is geared towards helping teens feel better both physically and mentally with exercise
The kids are gonna be alright this summer, thanks to the Planet Fitness High School Summer Pass program. The new enterprise will allow for high school teens from the ages of 14 to 19 to workout at any Planet Fitness facility in the United States and Canada for free from May 16 to August 31.
High School Summer Pass was formerly known as 'Teen Summer Challenge' and launched in 2019. Planet Fitness's zeal for the initiative, particularly this year, comes amidst a 2021 study conducted by the Journal of the American Medical Association (JAMA) Network Open. The study found less than 15 percent of teenagers "met the 60-minute daily physical activity recommendation during the pandemic." In addition, a national study administered by Planet Fitness revealed that 93 percent of American teens "want to stay healthy and active over the summer months, but many lack motivation or access to do so." High School Summer pass is the reprieve for those individuals to workout during a time when afterschool sport programs and gym classes are on hiatus. 
Planet Fitness CEO Chris Rondeau states, "As the leader in fitness, we believe we have a responsibility to provide a welcoming, safe, and Judgement Free environment for high school students to improve their physical and mental wellness, particularly given the challenges they have an continue to face in the wake of the pandemic…Fitness is about feeling good, too, and our hope is that High School Summer Pass empowers teens to create life-long workout habits to help them succeed in every aspect of their lives."
When Planet Fitness's Teen Summer Challenge was established in 2019, the fitness franchise noted more than 900,000 teens signed up and more than 5.5 million workouts completed. This year, those numbers could transpire to be the same or perhaps more with the addition of The Planet Fitness High School Summer Pass Sweepstakes.
Any teen who signs up for High School Summer Pass will be entered into the contest. Lucky winners in each state (including the District of Columbia) will receive a $500 scholarship, with the grand prize – a $5000 scholarship – being also granted by the end of the summer.
More information on how to register for the Planet Fitness High School Summer Pass can be found on https://www.planetfitness.com/summerpass/preregistration.
Candace Cordelia Smith
Candace Cordelia is a Pennsylvania-based journalist and on-camera broadcaster/host, with a reporting background in wrestling, entertainment, and lifestyle. Her reporting work has been featured on websites and in publications such as Bustle, Pro Wrestling Illustrated, New York Daily News, am New York, ABC News, Yahoo!, Good Morning America, Madame Noire, Sister 2 Sister, etonline.com, Diva Dirt and The Everyday Fan. Her favorite workout influencers include Chloe Ting, Cassey Ho, Pamela Reif and Mary Braun. She still can't stand burpees and Rebbl Dark Chocolate Immunity Elixir is one of her favorite post-workout protein sips. You can follow Candace on Twitter @CandaceCordelia and on Instagram @thatgirlcandace16.