Equinox Raises the Bar on Luxury With New Membership Program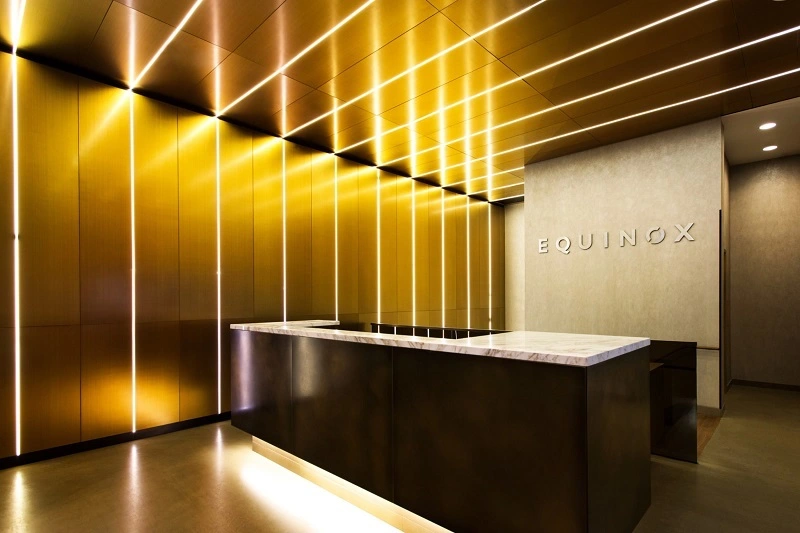 credit: Equinox
The luxury fitness operator is offering its members access to a silver platter of perks, including helicopter rides and custom Oura Rings
Equinox has unveiled Equinox Circle, a program encompassing expertly curated brand partners across lifestyle, fashion, travel, nutrition and entertainment segments, including fitness tech wearable brand Oura.
The luxury lifestyle and fitness company says Equinox Circle redefines its membership program with world-class offerings enabling its members to fulfill their potential in pursuit of the ultimate high-performance lifestyle.
It's a mission that is organic to the Equinox experience, a heavy hitter in the lifestyle and fitness industry that evokes a vibe of opulence. It's also a key indicator that returning to in-person fitness has its perks.
"Equinox has been providing members with unrivaled experiences from luxury amenities to unique partnerships at the intersection of fitness and culture for over 30 years," said Julia Klim, vice president of strategic partnerships and business development at Equinox.
Klim added that Equinox Circle gives members access to uniquely sourced offerings across various luxury categories.
"Our members look to us to bring them the very best so that they can achieve a stronger, longer life and now we're able to deliver our most comprehensive member experience yet," Klim continued.
According to Equinox, it has tapped the following partners and incentives for its new member program:
Bezel – Equinox members receive a dedicated concierge to assist with sourcing and purchasing luxury watches, a $250 credit valid toward any purchase and access to exclusive events to try on select products and learn more about how Bezel authenticates every watch.
Blade – Commute by helicopter and choose between $50 off flights to and from the airport or complimentary personal escort and private SUV rides from the helicopter to the airport terminal.
Dorsia – Destination members receive automatic membership acceptance to this members-only platform for coveted reservations in New York, Los Angeles Miami, and beyond; all other Equinox members receive accelerated membership review. Additionally, all members will receive access to a selection of exclusive events in NY, LA and Miami restaurants created just for Equinox members.
Indagare – Insider access to expert curated journeys, 30-day complimentary trial of self planner membership and $100 off annual subscription plus access to VIP benefits including upgrades, complimentary breakfast, spa credit and more.
Oura – Equinox members will get access to an exclusive Equinox Rest and Recovery Kit which includes an Oura Ring in select colors, an Equinox ring cover, charger, ring pouch and 12 months of complimentary subscription.
StockX – Exclusive access to must-attend events and carefully curated products — from coveted sneakers to the hottest fashion — selected by Equinox trainers and StockX experts.
Thorne – Access to a curation of Equinox supplement bundles with preferred pricing and ongoing limited time offers to help members in their pursuit of high performance.
Provenance – Members can harness the healing power of food with $25 off each order of $150 or more, up to $100, plus priority delivery on all orders, and 10% off products and cleanse programs in the Wellness Shop.
Equinox Circle also promises exclusive offers and access to events inside and outside of Equinox clubs and curated app content. The new membership platform is available to all club members, Equinox+ subscribers and Equinox employees.
In addition to the new member perks, Equinox recently announced plans to hire 5,000 performance coaches over the next two years, recognizing the growing demand for personal training.
Courtney Rehfeldt
Courtney Rehfeldt has worked in the broadcasting media industry since 2007 and has freelanced since 2012. Her work has been featured in Age of Awareness, Times Beacon Record, The New York Times, and she has an upcoming piece in Slate. She studied yoga & meditation under Beryl Bender Birch at The Hard & The Soft Yoga Institute. She enjoys hiking, being outdoors, and is an avid reader. Courtney has a BA in Media & Communications studies.