Lululemon Appoints Michael Aragon as CEO of Mirror & Digital Fitness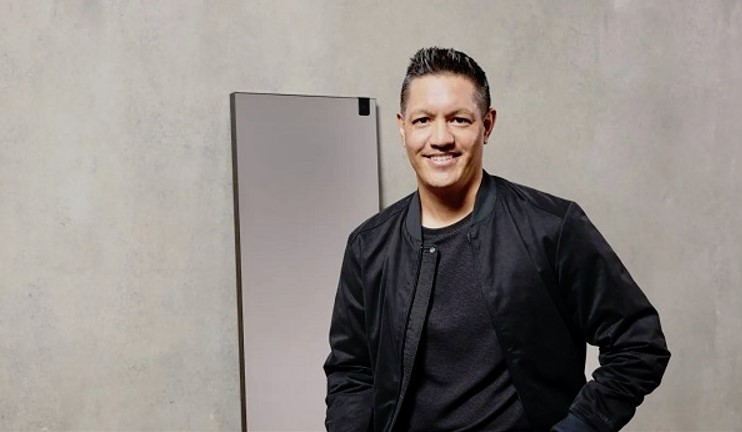 Aragon, formerly of Amazon, will focus on Mirror's in-home digital platform
Lululemon Athletica announced this week that it is appointing Michael Aragon as CEO of Mirror and Lululemon Digital Fitness. Aragon will assume the role on January 17th, 2022.
The athleisure company says Michael Aragon will oversee the development and expansion of the Mirror in-home digital platform in his new role. Aragon will report to Calvin McDonald, CEO.
Last fall, Brynn Putnam, who founded Mirror in 2016, stepped down as CEO. Reports had emerged from current and former Mirror and Lululemon employees that the companies were struggling to blend, and tension was mounting.
At the end of 2021, Lululemon reported that it lowered sales expectations for Mirror, despite reporting positive fiscal third-quarter earnings. At the time, CEO McDonald said that Mirror represented less than 3% of the company's revenue in 2021. "We are still early in creating our vision of a loyalty community that captures the best of Lululemon. This is not a sprint for us, and we will maintain a steady pace forward that realizes our vision," McDonald had said.
Despite challenges, Lululemon said it would remain committed to building and extending the community through Mirror.
"Mike Aragon has an impressive track record of building successful brands by connecting people and building communities through digital content and experiences," said McDonald, CEO of Lululemon in a press release. "He is the ideal leader to chart the path forward for Mirror as we engage with the more than 10 million Lululemon guests who live the sweat life."
Michael Aragon comes to Lululemon's Mirror and Digital Fitness from Amazon, where he spent five years as Chief Content Officer at Twitch, a live-streaming service. Aragon had a successful tenure at Twitch, increasing the number of creators using the digital platform from 1 million to 8 million. He also served as General Manager at Ellation Inc., where he launched a new digital service before the company was acquired by AT&T in 2017, and spent more than a decade with Sony Group Corporation.
"Lululemon is a brand synonymous with well-being and building communities, with an incredible opportunity to create the most engaging fitness content available in the industry," said Aragon. "Mirror has a strong market position with a growing subscriber base, and I look forward to building upon this solid foundation and defining the next chapter of growth with the talented Mirror team."
The new CEO of Mirror takes community building seriously, a mission that was apparent in a past interview. During his time as Twitch's Chief Content Officer, Aragon spoke with Interbrand about the lessons he'd learned about his job and about himself in the previous year. He told Interbrand, "For me, the pandemic confirmed that people do seek and need community. And while online communities don't replace in-person community, there's certainly a way that allows you to still stay connected in a meaningful way."
Aragon is an avid runner. He earned his BBA in Finance from the University of New Mexico and an MBA from Dartmouth College.
Mirror, acquired in 2020 by Lululemon, recently released a smart weight system that syncs up with its sleek, at-home fitness mirror.
Lululemon acquired Mirror for $500 million in 2020 as people were moving towards at-home fitness due to the pandemic. As gym operators were scrambling and dealing with damaging shutdowns, Lululemon was eager to add Mirror to its portfolio, citing its digital and interactive capabilities.
Courtney Rehfeldt
Courtney Rehfeldt has worked in the broadcasting media industry since 2007 and has freelanced since 2012. Her work has been featured in Age of Awareness, Times Beacon Record, The New York Times, and she has an upcoming piece in Slate. She studied yoga & meditation under Beryl Bender Birch at The Hard & The Soft Yoga Institute. She enjoys hiking, being outdoors, and is an avid reader. Courtney has a BA in Media & Communications studies.