Behind the Deal: ABC Fitness Continues its 'Build, Buy, Partner' Growth Plan with Glofox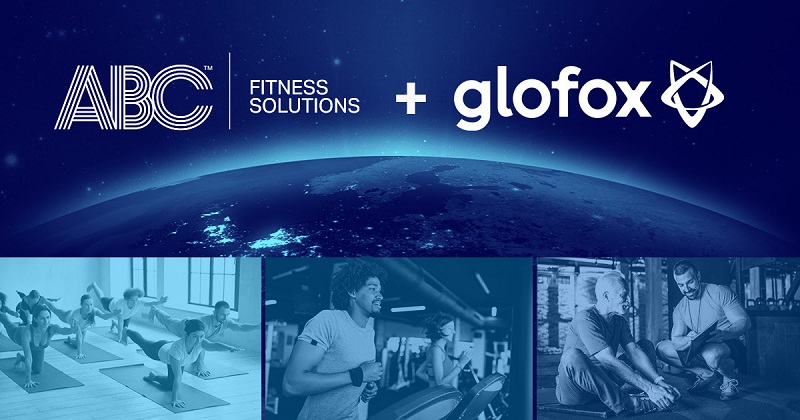 Bill Davis, CEO of ABC Fitness, and Conor O'Loughlin, CEO of Glofox, speak with Athletech News about the recently announced acquisition
ABC Fitness Solutions, a provider of fitness technology and related services, announced last month its intention to acquire Glofox, a Dublin-based fitness management platform that caters to boutique gyms and studios. The acquisition expands ABC Fitness' global reach and allows the fit tech provider to serve over 31 million members. It also follows ABC's previous acquisitions of Trainerize, GymSales, and FitnessBI.
Athletech News spoke to Bill Davis, CEO of ABC Fitness, and Conor O'Loughlin, CEO of Glofox, about the acquisition, their shared values, the critical areas of boutique fitness models, the importance of reliable software, and what's next.
Athletech News (ATN): How did the deal between ABC and Glofox come about? What was it about Glofox that made them attractive?
Bill Davis: At ABC Fitness Solutions we've always had a growth plan, in fact a 'Build Buy Partner' approach has been at the heart of our growth strategy to build a comprehensive suite of products that can empower fitness providers of all sizes. As part of our 2021 strategic planning process, we identified international expansion and a boutique/studio club management solution as a strategic priority. Glofox was a natural fit, it was already a recognized innovator of fitness management software helping boutique fitness brands build successful, growing businesses around the world.
After some initial discussions, myself and Conor O'Loughlin of Glofox enjoyed a few pints at IHRSA 2021 in Dallas and recognized that it was clear that Glofox and ABC Fitness Solutions had a shared purpose and common values.
Conor and his co-founders, like ABC Fitness Solutions, are committed to delivering enjoyable, intuitive technology aimed to help make fitness more accessible. In addition, Conor and his fellow co-founders created a 'cool' emerging company that we felt would be a phenomenal addition to ABC Fitness.
Over the past two years ABC Fitness Solutions has brought best-of-breed companies and technology solutions into the ABC's offering. The Glofox acquisition follows previous successful strategic acquisitions and integration including Trainerize, GymSales and FitnessBI that has helped enhance ABC's best-in-class club management software solutions leading to ABC IGNITE, its next generation and most advanced offering to date.
As a significant and major competitor to Mindbody in the small boutique segment, Glofox rounds out ABC's holistic offering for the industry. It provides ABC with even more opportunities to serve fitness operators of all sizes and around the world.
ATN: What appears to be a problem area for boutique fitness businesses?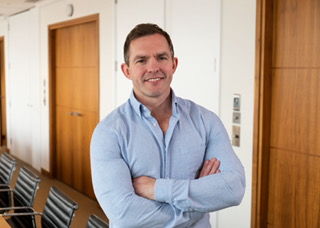 Conor O'Loughlin: There is an opportunity to simplify the boutique business' daily operations, therefore allowing the owners and operators to focus on servicing their members. Due to implementation costs and management of technology, many operators still use pen and paper or homegrown systems, which has a significant time impact for owners and managers.
Adding digital, automated functionalities enable smaller fitness businesses to 'compete' with the larger operators and enable more time to focus on member services and deliver an all-round better experience for its members.
Unlike the traditional gym model, boutique gym / club members are a part of something that's about more than exercise alone. Boutique fitness is an experience; training in a small group setting with everyone in the community. The boutique studio experience tends to be more intimate – owners and managers aren't just selling access to their facility or equipment – they offer specialized workouts and classes usually focused on a specific type of fitness, like high-intensity interval training, for example.
However, a boutique fitness experience means that customers are demanding a more hyper-personalized interactions and today technology is at the heart of creating those connected experiences. Boutique studios must deliver value and meet the consumer where they are across all aspects of gym membership. Boutique clubs have always been at the forefront of creating the latest programming trends and we must offer a technology and digital service that adapts, is flexible and convenient for all.
ATN: How imperative is reliable software solutions for the fitness industry, especially in today's market?
Conor O'Loughlin: Reliable software is key to success in the fitness industry, from both a business operations point of view as well as creating a differentiated customer/ membership experience. To be successful and profitable, three elements are vital and having reliable software is more critical than ever to ensure all three needs are met. Vital elements to a successful fitness business include:
Effective operations – knowing all aspects of the business, including root causes for challenges like staffing, churn rate, cashflow
Financial forecasting and planning – can include understanding various profit and cost centers like online merchandise to digital programs to personal training.
Member lifetime value – this is all about keeping the members engaged and part of the club longer.
Engagement along every step of the member journey is key to creating personalized experience that motivates and keeps members happy.
See Also
ATN: Acquiring Glofox expands ABC's global reach. What is next as far as continuing to expand globally?
Bill Davis: Together the team will work to realize synergies and joint innovations that will provide value add technologies and related services for our clients. As we become stronger together, the technical capabilities, reach, and values of each organization will amplify each other, allowing both to further our mission to assist people around the world in their health, fitness, and wellness journeys.
Collectively we will support over 31 million members across more than 24,000 fitness locations with technical solutions that put the member at the center of the experience.
ATN: Can you share any initiatives on the horizon?
Bill Davis: Creating a hyper-personalized experience for our customers and their members means you need actionable and meaningful data that turns into leverageable insights. Owners and managers must be able to anticipate their member's needs? Are they able to identify and proactively reach out to a member at risk? Can they predict and forecast which profit center they should invest in more than the others?
Predictable analytics will be a cornerstone of the ABC's DNA: from the back-end system in terms of how it enables what we build, to what we provide as a product and services for our clients and their members, and the insights we provide our customers.
Innovation is a major part of the ABC Fitness Solutions growth strategy and to be innovative we have to continuously anticipate future market needs all with the intent of making fitness more accessible for everyone around the world.
Courtney Rehfeldt
Courtney Rehfeldt has worked in the broadcasting media industry since 2007 and has freelanced since 2012. Her work has been featured in Age of Awareness, Times Beacon Record, The New York Times, and she has an upcoming piece in Slate. She studied yoga & meditation under Beryl Bender Birch at The Hard & The Soft Yoga Institute. She enjoys hiking, being outdoors, and is an avid reader. Courtney has a BA in Media & Communications studies.