CEO Corner: Exploring Fitness & Tech Intersection with Bill Davis, CEO of ABC Fitness Solutions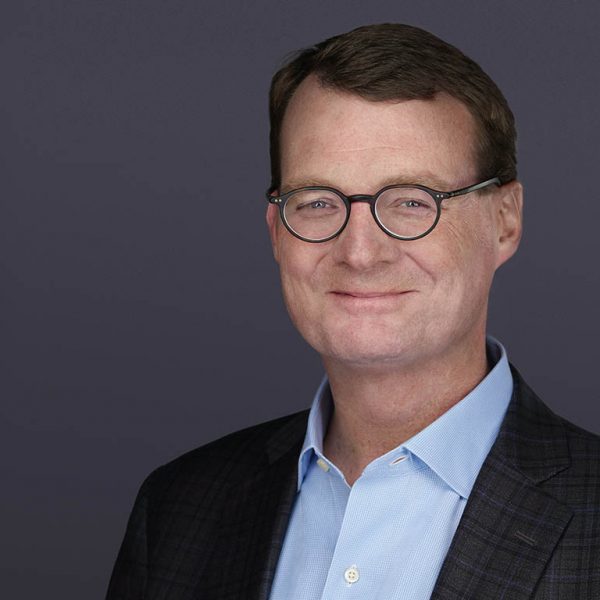 Athletech News catches up with Davis about the future of fitness and what qualities make a great CEO
Bill Davis, CEO of ABC Fitness Solutions, is an avid runner and sports fan. Technology has been the bedrock of his career. He's a Chicago Cubs and Ohio State Buckeyes fan and is involved in philanthropy, including the Jack & Jill Late Stage Cancer Foundation Board of Directors and the UC Lindner College of Business Advisory Council. Davis received an MBA at Northwestern University and his career spanned the healthcare IT industry, education IT, and human capital management, bringing a wealth of knowledge and experience to ABC Fitness Solutions.
In 2019, he joined the club management solution company and was excited to use tech to transform the gym experience for club members and operators. As the fitness industry welcomed 2022 with renewed hope, Athletech News wanted to connect with Davis and discover his thoughts on the future of fitness, what makes a great CEO, and the intersection of fitness and technology.
Athletech News (ATN): Please tell us about ABC Fitness Solutions (ABC) and how your role came to fruition?
Bill Davis: ABC Fitness Solutions is a 40-year-old company that is revered as the very best in the fitness industry at club member management and monthly billing and collections. ABC was acquired by Thoma Bravo, a leading private-equity firm with $80+ billion in assets under management, who saw an opportunity for ABC to play a big role in the technology evolution of the fitness industry.
I was asked to join ABC Fitness Solutions in February 2019 as its President and became President & CEO in July 2019. What excited me about the opportunity to join ABC was the potential to transform ABC into the very best club management solution in the industry and if we got it right, the opportunity to help transform an industry through the more effective use of technology to create a better, more intuitive, and more engaging experience for fitness club members and club operators alike.
ATN: What was your journey like to get to this point?
Bill Davis: I like to say that I was classically trained as a finance executive by starting my career in public accounting with PricewaterhouseCoopers LLP. I took those learnings to a few different companies that spanned 2000 to 2019. I had the pleasure of spending approximately 10 years in the healthcare IT industry, 5 years in the education IT industry and a few years in the human capital management (HCM) IT industry. I spent most of my career as Chief Financial Officer for all those companies. What was common in all those experiences was a mission-based mindset, most notably in healthcare and education, and industries that were at earlier stages of technology adoption. I saw the opportunity to leverage many of those past experiences to help ABC achieve its stated mission of "promoting healthier lives by helping clubs put their members first"
ATN: What is your greatest strength?
Bill Davis: I am naturally curious. I also like to solve complex problems and the opportunity to work through complex situations. I also focus on the human aspect of what it takes for a team or an organization to be successful.
ATN: What motivates you?
Bill Davis: Driving towards and achieving a stated goal. In ABC's case it is all oriented towards achieving our vision and taking care of our employees and our clients in the process. I also am motivated by my family and my faith. Both are incredibly important to me.
ATN: What are some of your daily habits?
Bill Davis: I am a fitness enthusiast and I enjoy running 4 to 5 days a week. I try to find time to meditate and pray each day. We attempt to have dinner each night as a family as well. We eat out way too much. I also enjoy staying active by playing tennis, pickleball, basketball, snow skiing and boating with my family. We try to maintain a very active lifestyle. Unfortunately, I do have a very unhealthy addiction to diet Pepsi. I honestly am not sure why, but I tend to have one by my side throughout the day. I am trying to be more intentional about alternating between water and Diet Pepsi. I try to convince myself that there are worse vices – mine happens to be diet Pepsi.
ATN: What makes a good CEO?
Bill Davis: Empathy and authenticity – people need to know you genuinely care about their needs and what is important to them. Ability to align mission, vision to an actionable number of strategic imperatives for which the organization can rally around and execute. Attract and retain great talent and get out of their way. Communicate, communicate, communicate. I'm a firm believer in transparency and ongoing communication.
ATN: Where did you get the idea for your current business?
Bill Davis: I had the pleasure of spending 10+ years in the healthcare IT and education IT industries. In both instances – I saw an industry that was a lagger in technology adoption. I also saw many of the market participants attempt to adopt technology through disparate point solutions. Its practical implication was many of the companies were underutilizing the technology they had deployed by virtue of insufficient IT infrastructure and related knowhow.
As I was introduced to the fitness industry in 2019 – I saw a similar dynamic. Most fitness clubs deploy anywhere from 6 to 8 different technology solutions and they lack the requisite infrastructure and IT resources to optimize such solutions. Recognizing that dynamic – I saw a unique opportunity for ABC to help our customers and future prospects by developing the most comprehensive, the most tightly integrated and most flexible club management solution in the fitness industry that inherently delivers the efficiencies and data insights required to optimize club performance. I also saw an opportunity to positively influence the engagement with club members through a more connected fitness and wellness ecosystem. Such needs have only been accelerated by virtue of evolving consumer preferences post pandemic.
ATN: When did you know you had something of substantial value?
Bill Davis: I've been in technology for many years and while every industry is unique, patterns do emerge. Coming into ABC I suspected I'd see a few things within our client base and the industry that I had seen before: multiple disparate point solutions or systems, gaps in functionality, inefficient workflows, etc. The first step as a leadership team was to conduct a "listening tour" to really understand our customer's needs and concerns. ABC IGNITE and our current roadmap was concepted and began to take shape from there, and we stayed close to our customers throughout the entire development process. There were affirming moments along the way, however real validation came during our User Summit and IHRSA in October when we unveiled the full suite to a larger audience. Seeing the interest and positive reactions to ABC IGNITE was awesome for me and the entire team.
ATN: Is there anything about being CEO that you don't like or that you like to delegate?
Bill Davis: There is nothing that I don't like, and I honestly am motivated to do whatever I can to help our employees and our customers be successful. There is no job too big or too small if it means that we are helping our employees or our customers be successful.
ATN: Where do you see the future of fitness going?
Bill Davis: Technology is an exciting disruption to the health and fitness industry that has the potential to fundamentally change the way clubs and members interact. The rapid adoption of digital classes and proliferation of wearables that can provide activity, behavioral and nutritional data enables club operators to deliver more personalized and intimate services than ever before.
As the fitness industry moves to a post-pandemic hybrid model, club operators will have to deliver a Total Fitness Experience to members. While this may seem daunting, I believe it provides club operators exciting opportunities to extend engagement, creatively curate personalized content and deepen their relationship with members as they continue their health and wellness journey how, where, and when they choose.
Courtney Rehfeldt
Courtney Rehfeldt has worked in the broadcasting media industry since 2007 and has freelanced since 2012. Her work has been featured in Age of Awareness, Times Beacon Record, The New York Times, and she has an upcoming piece in Slate. She studied yoga & meditation under Beryl Bender Birch at The Hard & The Soft Yoga Institute. She enjoys hiking, being outdoors, and is an avid reader. Courtney has a BA in Media & Communications studies.