ABC Fitness Unveils Next Gen Software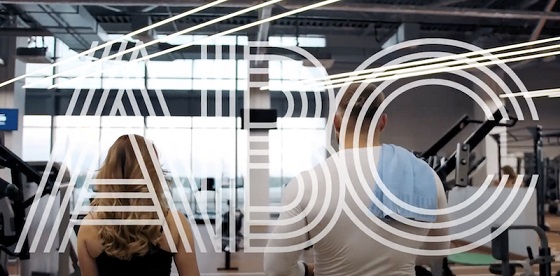 This software update will be the biggest in ten years for ABC Fitness.
ABC Fitness Solutions has unveiled an advanced update to its cache of club management solutions. The update, dubbed ABC IGNITE, will be the biggest in ten years, and it will assist club operators in managing and growing their business platforms successfully. 
The update, revealed at the IHRSA 2021 conference Wednesday, reveals a fresh and modern look with an intuitive user experience. In addition to existing organizational features like member management, billing, and reporting, ABC IGNITE has new technology-driven strategies for club operators. 
CEO of ABC Fitness Solutions, Bill Davis, says that the primary goal of ABC IGNITE is to utilize technology while amplifying business in an uncomplicated way.
"We are on a journey to help redefine how fitness operators and members interact with technology to reach their respective goals and to simplify the business of fitness. The release of ABC IGNITE is just the beginning of the innovations we are bringing to help clubs thrive. I am really proud of the team and excited for gym operators to experience the new technology," Davis shared.
ABC Fitness points out that the typical club operator uses a variety of software apps to run their clubs and leads to inefficiency. The company believes that the key to success is member engagement, actionable insights, and flexibility and says that ABC IGNITE will meet these targets with one cohesive system.
Within ABC IGNITE are business-focused components that work to improve club management, including a cloud-based billing program, a system to upsell current members with e-mail and text marketing, personal training booking, and data-driven insights about the health of the business.
The system allows club operators to select what specific solutions they need and add new features as they grow. Chief Operating Officer of CHUZE Fitness, Nick Barshick, recently tested out the new ABC IGNITE software and noted the benefits.
"The Club Home experience is going to put many of the initial functions our staff does on one screen," said Barshick. "Persistent check-in functionality is a game-changer, and the new look and feel is a nice upgrade. I expect this will improve productivity and efficiency at the front desk, give us more time to spend with members, and save time spent on training and onboarding new staff. We are excited to go live."
ABC Fitness, founded in 1981, serves approximately 16,000 clubs and facilities in 116 countries.
Courtney Rehfeldt
Courtney Rehfeldt has worked in the broadcasting media industry since 2007 and has freelanced since 2012. Her work has been featured in Age of Awareness, Times Beacon Record, The New York Times, and she has an upcoming piece in Slate. She studied yoga & meditation under Beryl Bender Birch at The Hard & The Soft Yoga Institute. She enjoys hiking, being outdoors, and is an avid reader. Courtney has a BA in Media & Communications studies.