ABC Fitness Solutions Names Sharad Mohan as Chief SaaS Officer
ABC Fitness calls Mohan's new role as Chief Saas Officer a "natural next step"
Leading fitness tech provider ABC Fitness Solutions (ABC) has named Sharad Mohan as Chief SaaS Officer. Mohan, who co-founded Trainerize, will oversee ABC's SaaS offerings, which includes Trainerize, EVO, and GymSales. 
According to ABC, the new appointment will unify and accelerate growth for ABC's SaaS solutions, and Mohan's new role as Chief Saas Officer is a "natural next step."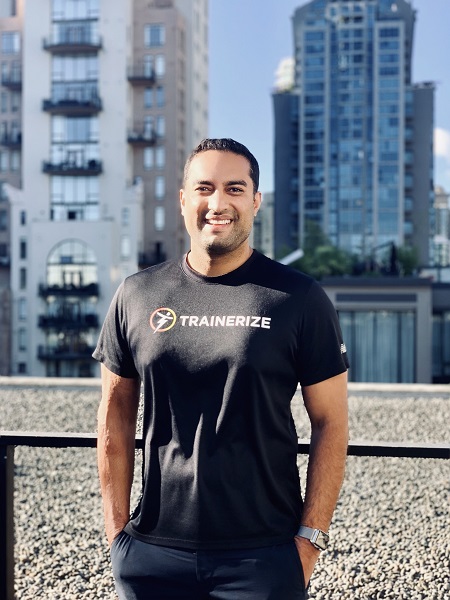 "It is an honor to be named the Chief SaaS Officer for ABC. My passion is to continuously find ways to make fitness accessible, and empowering fitness professionals and enterprises to reach and impact more clients," says Sharad Mohan of his appointment to Chief Saas Officer. "In this new role, I hope to take what we've learned through the incredible success we've had at Trainerize and use that to facilitate organizational growth across all three solutions that I am now so proud to help lead."
Mohan, who has long been passionate about technology and making fitness accessible for all, will continue to lead Trainerize while contributing to ABC's expansion into the fitness technology space. His new position will oversee the needs of more than 8,000 clubs, 245,000 coaches, and 3 million members worldwide.
"Sharad's expanded role is reflective of his growth-minded leadership and his capacity to have an outsized influence on ABC as a whole—when it comes to our culture, and our vision to innovate more SaaS offerings into our business," says ABC CEO Bill Davis. "Our commitment and ongoing investment through our 'build, buy, partner' strategy means we are uniquely positioned to help the full spectrum of fitness providers: club operators, gym owners, coaches simplify their business with a holistic and modular suite of offerings. I am excited he has accepted this new challenge."
Courtney Rehfeldt
Courtney Rehfeldt has worked in the broadcasting media industry since 2007 and has freelanced since 2012. Her work has been featured in Age of Awareness, Times Beacon Record, The New York Times, and she has an upcoming piece in Slate. She studied yoga & meditation under Beryl Bender Birch at The Hard & The Soft Yoga Institute. She enjoys hiking, being outdoors, and is an avid reader. Courtney has a BA in Media & Communications studies.