ABC Fitness Solutions Agrees to Acquire Glofox, a Business Management Software Firm for the Industry
The fitness technology and related services provider says that acquiring Glofox will broaden its global reach and allow it to serve over 31 million members
ABC Fitness Solutions, a leading provider of fitness-related technology and services, has announced that it has signed a definitive agreement to acquire Dublin-based fitness management platform Glofox, which caters to boutique gyms and studios. ABC says the move will further expand its global reach, and fitness businesses of all sizes will benefit from the acquisition of Glofox. 
The deal is expected to close later this year and follows ABC's previous acquisitions of Trainerize, GymSales, and FitnessBI.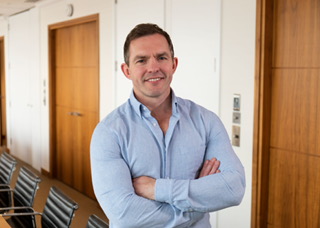 "We are thrilled to become part of ABC, a company that has been a pioneer of the fitness industry for over 40 years," said Conor O'Loughlin, CEO & Co-Founder of Glofox and former pro rugby player. "To be able to align with a partner that shares the same purpose and values and that can provide additional resources to drive innovation and accelerated international growth is a tremendous advantage to our team and our customers. As part of ABC Fitness Solutions, Glofox has an extremely exciting future, and we look forward to taking the combined business to the next level."
Glofox colleagues Finn Hegarty and Anthony Kelly will continue to hold leadership roles in the combined business alongside O'Loughlin. The fast-growing fitness business management company doubled its workforce last year and has raised over $23 million.
With clients in over 80 countries, Glofox's all-in-one fitness management software platform has helped fitness brands build and grow their businesses by providing solutions for customer acquisition, billing management, business intelligence, and member engagement. The new strategic partnership with ABC will enable fit tech support for more than 31 million members.
"We are so excited to welcome Glofox into ABC Fitness Solutions. Its range of solutions, focus on the boutique gym and studio sector, and impressive international reach are compelling and will help cement ABC's position as a truly global solution provider within the fitness industry," said Bill Davis, CEO of ABC Fitness Solutions. "When combined with our existing strength in North and Latin America, as well as our market-leading software solutions for the personal trainer and commercial fitness club sectors, we now have a combined offering greater than the sum of its parts and unrivaled by any company in the industry."
Courtney Rehfeldt
Courtney Rehfeldt has worked in the broadcasting media industry since 2007 and has freelanced since 2012. Her work has been featured in Age of Awareness, Times Beacon Record, The New York Times, and she has an upcoming piece in Slate. She studied yoga & meditation under Beryl Bender Birch at The Hard & The Soft Yoga Institute. She enjoys hiking, being outdoors, and is an avid reader. Courtney has a BA in Media & Communications studies.