Fitness Anywhere: BeaverFit Unveils Beyond Trailer 8′ to Mobile Fitness Training Lineup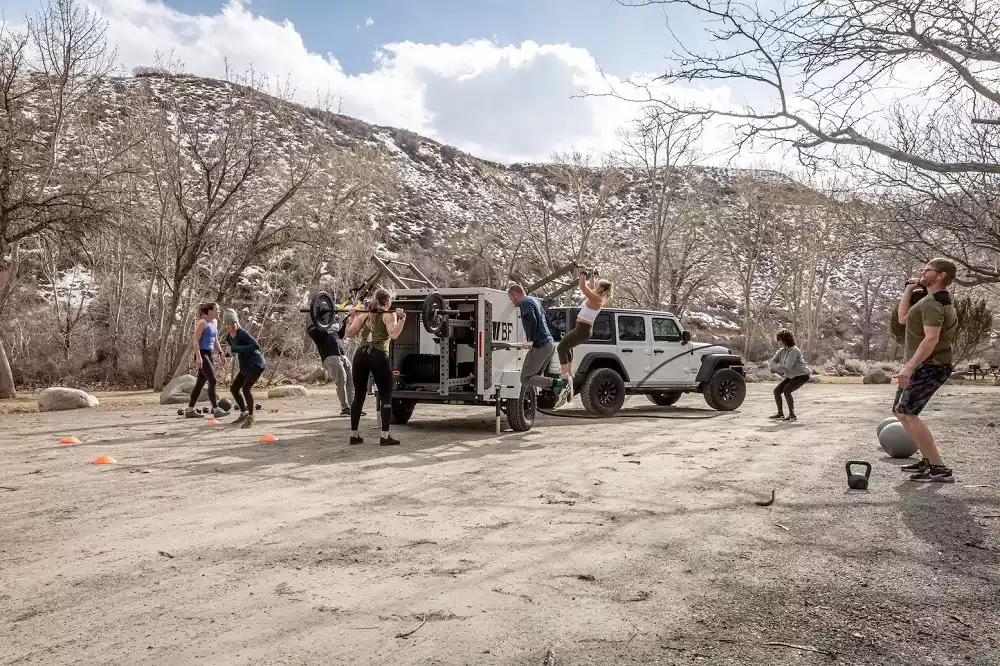 The new 8′ trailer from BeaverFit can efficiently train up to 12 individuals at a time and can be towed by nearly any vehicle, perfect for fitness professionals looking for an easy mobile fitness business solution
BeaverFit has introduced a new compact mobile solution for professionals, clubs, and facilities with its Beyond Trailer 8′, which will enable those in the fitness industry to take training to new heights and locations at an affordable price.
The new 8′ trailer joins BeaverFit's existing 12′ and 20′ Beyond Trailer collection and complements the ongoing outdoor fitness trend.
"All of our Beyond Trailers allow you to expand your reach beyond your walls," said Alex Roodhouse, BeaverFit USA co-founder. "But the Beyond Trailer 8′ really answers the need to make these versatile solutions more accessible to trainers and entrepreneurs."
BeaverFit's goal was to create a trailer that was small enough to be towed but large enough to provide everything needed for a complete fitness training session. The trailer can comfortably train 12 fitness enthusiasts at a time.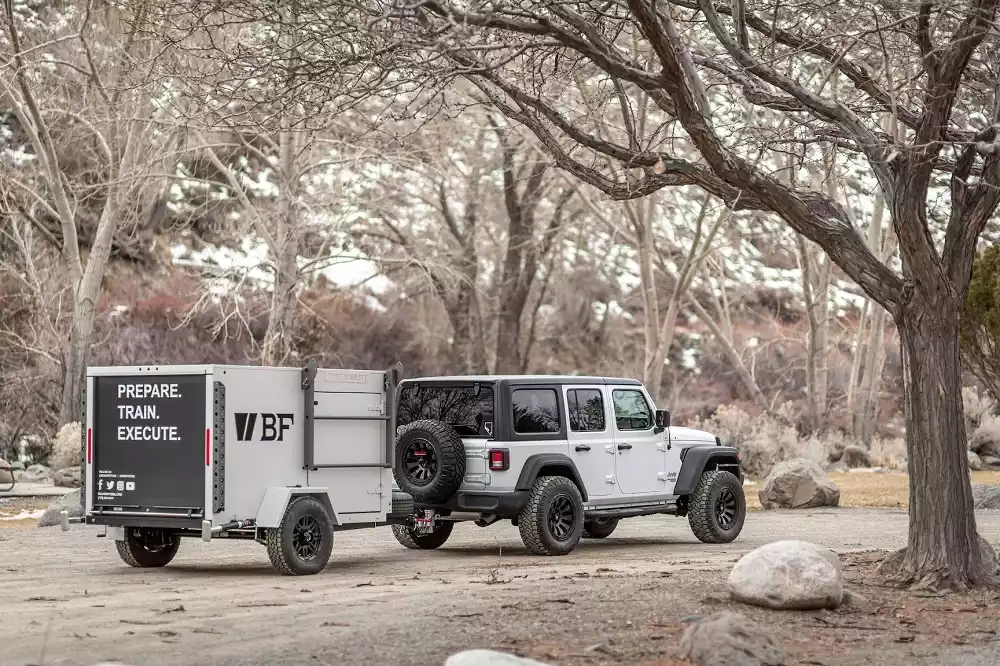 The Beyond Trailer 8′ can be towed by nearly any vehicle and stored in a standard garage, providing greater flexibility and portability.
The Beyond Trailer features a fully enclosed steel frame with a fold-out strength rack and pull-up wings, secure equipment storage, and custom branding options. The 8′ trailer also comes loaded with Grey Man Gear equipment and accessories designed specifically for outdoor use, such as dumbbells, kettlebells, bumper plates, barbells, medicine balls, a landmine attachment, and a dip bar attachment.
"Our team put a considerable amount of thought, effort and time into designing a solution we're extremely proud of," said Greg Monaco, BeaverFit mobile solutions category manager. "This trailer is the byproduct of 10+ years spent developing and market testing mobile training platforms, and it represents the best combination of 'capable and compact.'"
Monaco is the former CEO of Mobile Fitness Equipment and the founder of TrailerFit, the original Beyond Trailer. BeaverFit acquired Mobile Fitness' product lines in 2020 to expand into new markets and launch new products.
"With careful planning and intent baked into every part, the Beyond Trailer 8′ is unlike any mobile training solution out there. Our goal is to enable trainers to expand their business in ways they never thought possible, and I'm proud to be a part of the team that develops the best tools for the job," Monaco continued.
As Monaco points out, the Beyond Trailer line is used nationwide by the military, health clubs, personal trainers, schools, and non-profit organizations. 
BeaverFit's new Beyond Trailer 8′ will be featured at the upcoming IHRSA March 21 and 22 at booth 1524. A video depicting the portable trailer can be viewed here.
Courtney Rehfeldt
Courtney Rehfeldt has worked in the broadcasting media industry since 2007 and has freelanced since 2012. Her work has been featured in Age of Awareness, Times Beacon Record, The New York Times, and she has an upcoming piece in Slate. She studied yoga & meditation under Beryl Bender Birch at The Hard & The Soft Yoga Institute. She enjoys hiking, being outdoors, and is an avid reader. Courtney has a BA in Media & Communications studies.