It's Easier to Workout Like a Celebrity with Fit Style Grace Mastermind Grace Albin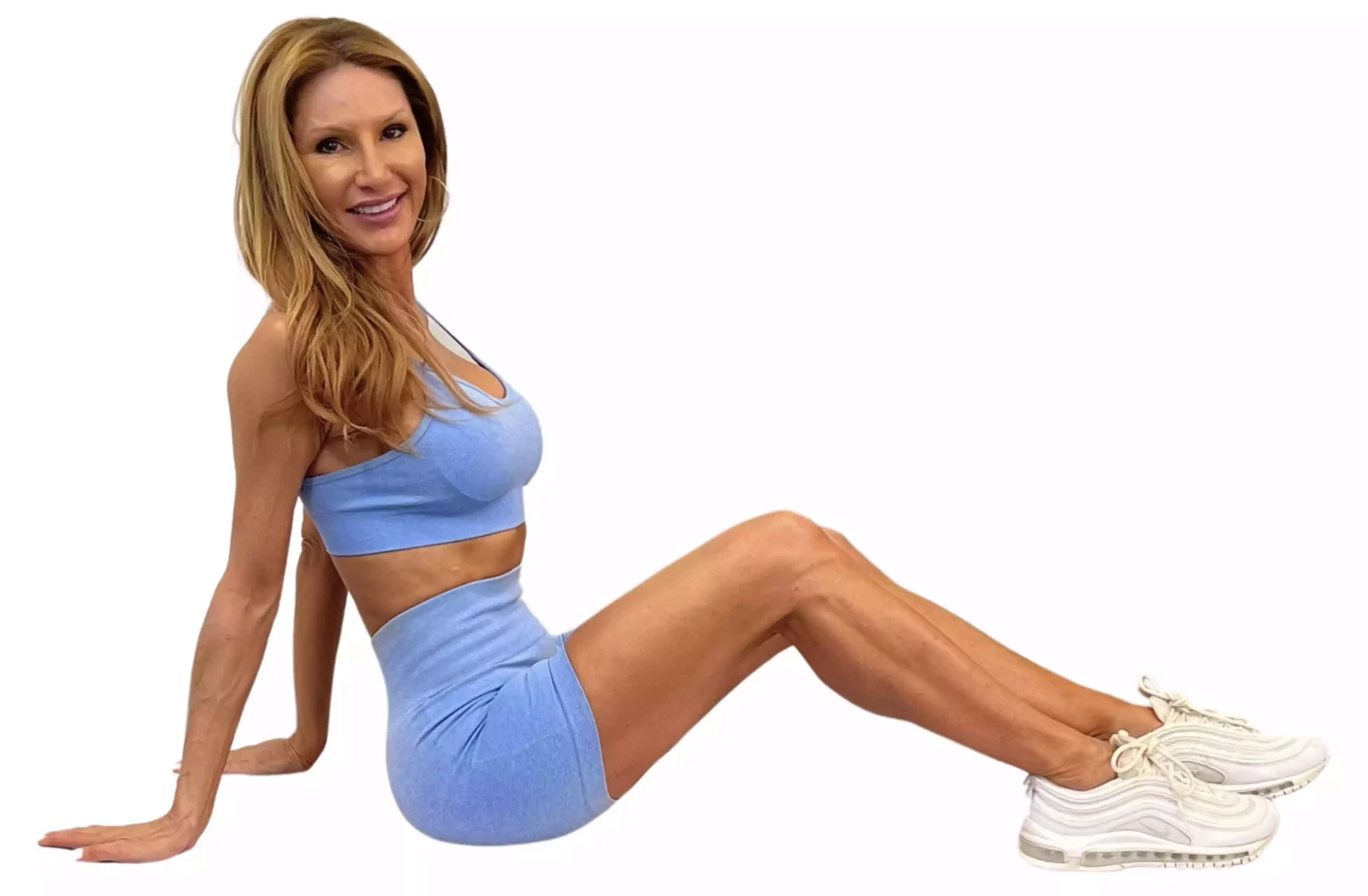 Candace Cordelia Smith
Candace Cordelia is a Pennsylvania-based journalist and on-camera broadcaster/host, with…
Everyone, including celebrities, need guidance and knowledge on how to get toned. Fitness trainers, like Grace Albin, continue to do the hard work to get people motivated with functional and easy-to-follow exercises online, making it effortless to get buff just like some of our favorite household names… at home.
2023 is underway as is a growth in gym memberships and facilities nationwide. But as studies have shown, some people find it hard to keep up with their New Year's fitness resolutions. However, just as individuals are inspired to dress or eat clean like celebrities, trying workout routines a la Khloe Kardashian or Dwayne "The Rock" Johnson have become popular methods in keeping focused on fitness. Thankfully, Athletech News has exclusive insight from an internet phenom whose at-home workout videos show how effective and simple working out like your favorite celebrities can be.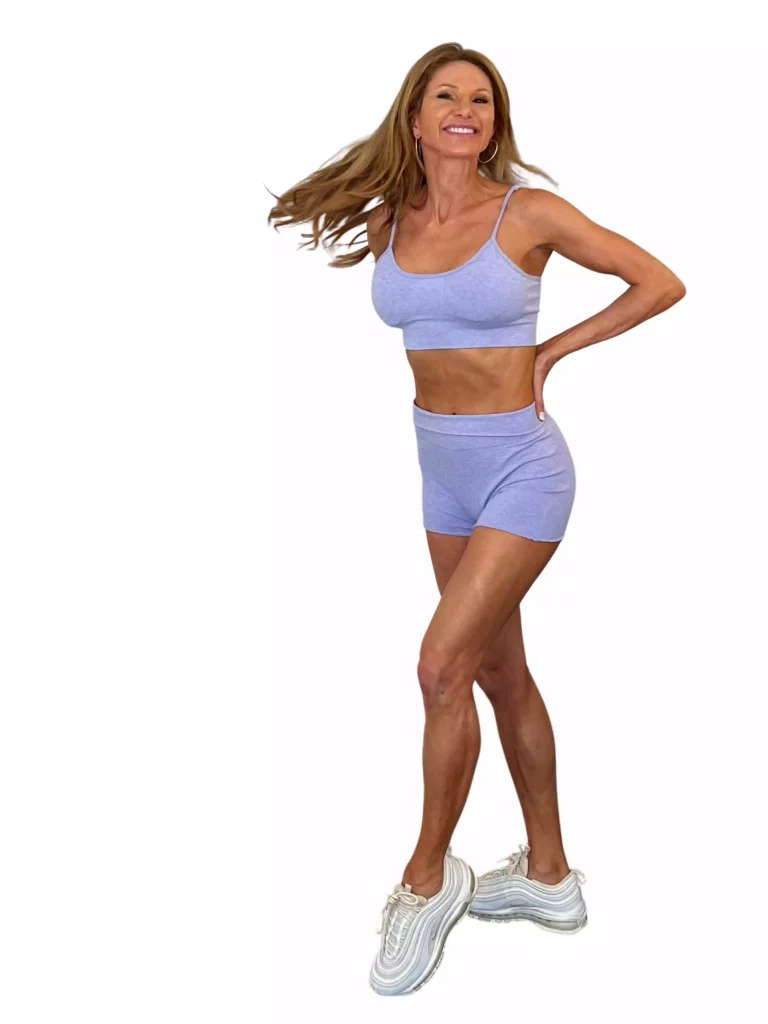 Fit Style Grace founder Grace Albin's Pilate workouts continue to help long-time exercise lovers and newbies find ways to workout safely at home. In applying the small, yet dynamic movements Pilates is famously known for via Albin's popular short-form videos, losing weight and getting toned like a celebrity is an attainable goal. Grace Albin, whose health and fitness journey began at the age of five due to her parents enrolling her in gymnastics courses, is a huge believer in cross training and giving the body a diversity of exercise modalities, such as Pilates, barre, running, and weight training. "It prevents unity, improves sports performance, and fends off boredom," says the New Orleans resident.
One factor that defines the uniqueness of Albin's workouts is her use of furniture and household items as exercise equipment. A windowsill or chair with a high back can substitute as your barre at home. Dumbbells? No need for those if you have laundry jugs. Paper plates can be gliders and instead of buying a small Pilates ball, you can instead use a children's soccer ball. "A small coffee table is a step bench, and a big sofa cushion is a stability ball!," she adds.
Another reason exercises by Grace Albin are different from those by others is because they are a fusion of Pilates technique and traditional fitness. She explains, "We use dumbbells and resistance bands, do squats and curls. But always with the underlying philosophy of posture strength, elegant movement, and muscle lengthening."
Albin's Instagram account has an impressive following of over 330,000. Among her followers include socialite and Real Housewives of Beverly Hills star Kathy Hilton, The Mandalorian actress, writer and comedian Amy Sedaris, and Indian model, beauty queen and actress Lopamudra Raut. Albin credits her popularity to her style of choreography and straightforward approach.
"One thing I often hear is that followers appreciate that I don't try to sell creepy diet teas, gimmicky equipment, or chase any other trend. I show tried-and-true exercises that have always been effective and will always be effective," she reveals.
"I choreograph in a way that you use the same piece of equipment throughout the routine. I don't like taking a class where it's like, 'first drag out the kettlebell, then do one thing with it, put it away and go get resistance bands and use those for a minute, now switch to a stability ball…' It's chaotic and unproductive. You can do hundreds of exercises with any given piece of equipment. So I choreograph thoughtful routines [that] will allow my followers [to]  get a very effective workout without the hassle of switching equipment the entire hour."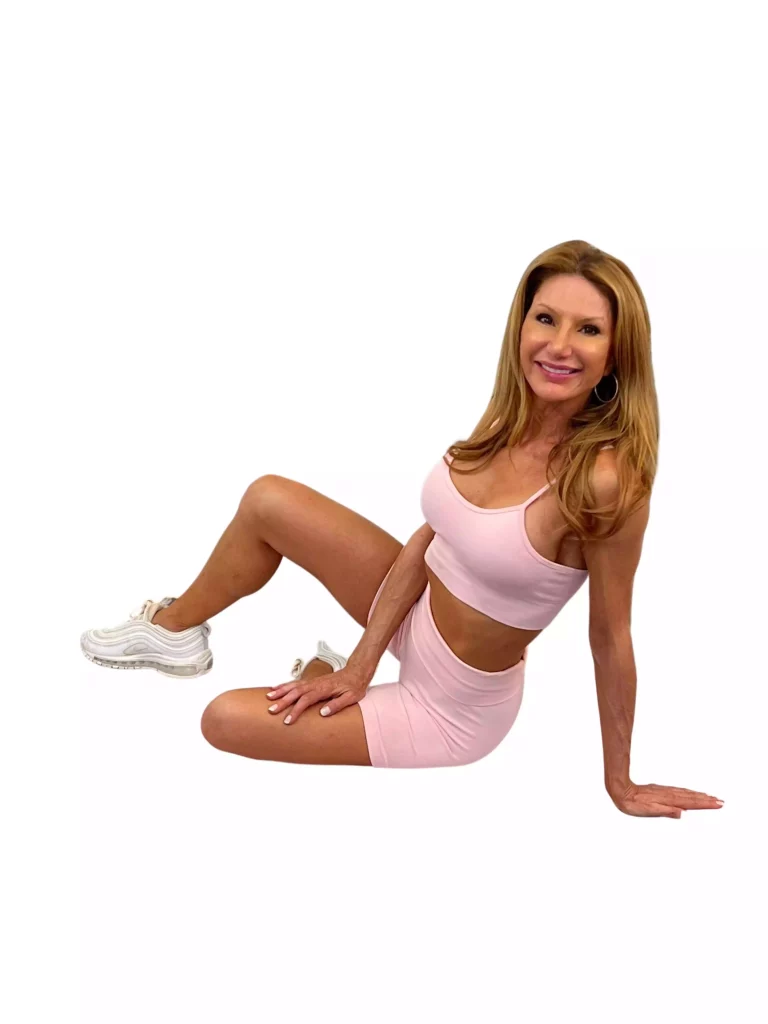 Apart from expanding on her distinctive Fit Style Grace Pilates home workout empire, Albin tells Athletech News she's been working on a female sports performance product projected to launch in the second quarter of this year. The fitness instructor adds, "My sister is a physician and one of my colleagues who reviewed the design to be biomechanically ideal for girls and women. I've put a ton of time into finding the best designers and factories. I'm so excited to reveal details, but unfortunately have to wait until closer to our launch date."
Albin's success in the fitness industry did not happen overnight. When asked about the hardest things experienced as a fitness entrepreneur and influencer, Albin declared being at the mercy of social media companies' algorithm and priority changes were one of the biggest issues to tackle.
"I made a mistake when Instagram began to promote reels and downgrade regular feed posts. My followers prefer feed posts because the carousel swipe feature allows me to include ten different moves that combine to make a full workout routine…I made the mistake of trying reels, but my followers hated them because they're impractical to actually execute. My followers take their phones to the gym and follow the routine there, or they air play it at home on their TV. I disappointed them when I posted quick reels rather than the full-blown choreography they had come to expect from me. From that, I learned to ignore trends and stick with my gut instinct for what I do well and what my community wants."
After learning this crucial technical lesson, Grace Albin discovered a practical way to give her many followers what they crave — fun, straightforward, and worthwhile exercise movements to do at home for short bursts of time. Her advice for anyone starting and keeping consistent with their fitness voyage this year is to "exercise first thing in the morning." "Studies show people are most likely to stick with their fitness routine long-term if they set aside early morning as the time to do it. Set your alarm for dawn and, soon enough, you'll start to enjoy the peacefulness of having the first hour of the day all to yourself. Without family obligations or work emails popping up, that first hour is all about you and your health," she affirms. Albin herself wakes up at 6:30 in the morning after getting seven hours of sleep on average per night.
Albin's aim with her workout videos was to make full choreography that's useful. She's found her niche that works, but her advice for anyone looking to build a fitness business and brand of their own is to make sure they're doing so because it's something they truly love. She says, "If you get into this industry because you're chasing a trend that you think other people love, or seeking to get market share of a big industry, it will not work. People overuse the word 'authentic,' but it's true."
"This is such a personal industry — we help people with their health, their body, their self-image. If you don't love and believe in what you're offering, nobody will find you to be motivating or relatable."
Grace Albin's workout videos can be found on Instagram and YouTube.
Candace Cordelia Smith
Candace Cordelia is a Pennsylvania-based journalist and on-camera broadcaster/host, with a reporting background in wrestling, entertainment, and lifestyle. Her reporting work has been featured on websites and in publications such as Bustle, Pro Wrestling Illustrated, New York Daily News, am New York, ABC News, Yahoo!, Good Morning America, Madame Noire, Sister 2 Sister, etonline.com, Diva Dirt and The Everyday Fan. Her favorite workout influencers include Chloe Ting, Cassey Ho, Pamela Reif and Mary Braun. She still can't stand burpees and Rebbl Dark Chocolate Immunity Elixir is one of her favorite post-workout protein sips. You can follow Candace on Twitter @CandaceCordelia and on Instagram @thatgirlcandace16.