Tonal Eyes New Consumers With Best Buy Deal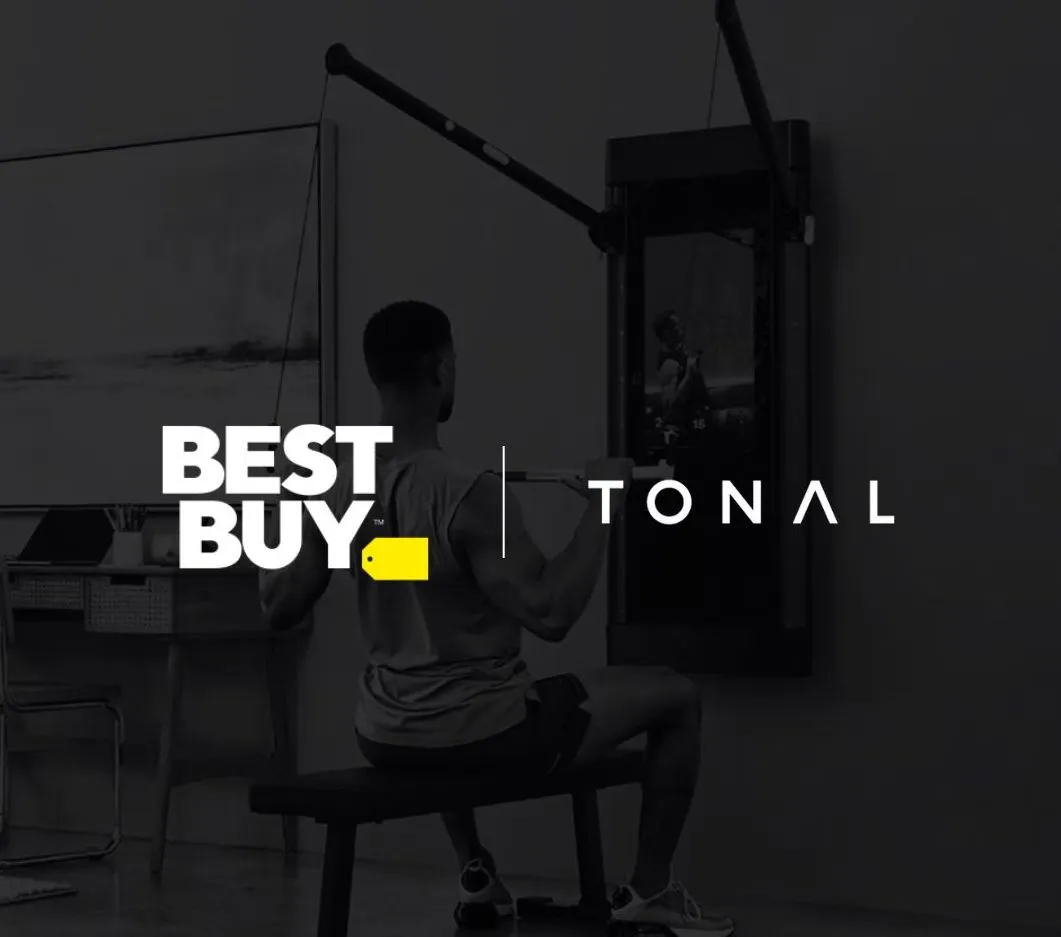 credit: Tonal/Best Buy
The smart home gym maker already has an in-store deal with Nordstrom, but Best Buy should expose the brand to an even wider audience
Tonal has made a major announcement ahead of the holiday shopping season, expanding its retail footprint with Best Buy. As of Monday, consumers can shop for Tonal and accessories on BestBuy.com, a partnership the smart home gym maker says will help it reach new audiences. 
Tonal's new deal with Best Buy follows an in-store deal with Nordstrom as the brand pushes into the retail space.
Ian Yung, Tonal's senior vice president of revenue, called Tonal's relationship with Best Buy a "natural next step" as the smart home gym maker increases its distribution and expands its e-commerce presence in the at-home fitness sector.
"As one of the nation's most trusted retailers, Best Buy has a loyal built-in customer base, and we are excited about the potential for more people to experience the power of Tonal," Yung said.
As part of the collaboration, Best Buy's Geek Squad Agents will manage delivery and installation for consumers who shop for Tonal products on the retailer's website, with the in-home delivery and installation included in a Tonal purchase.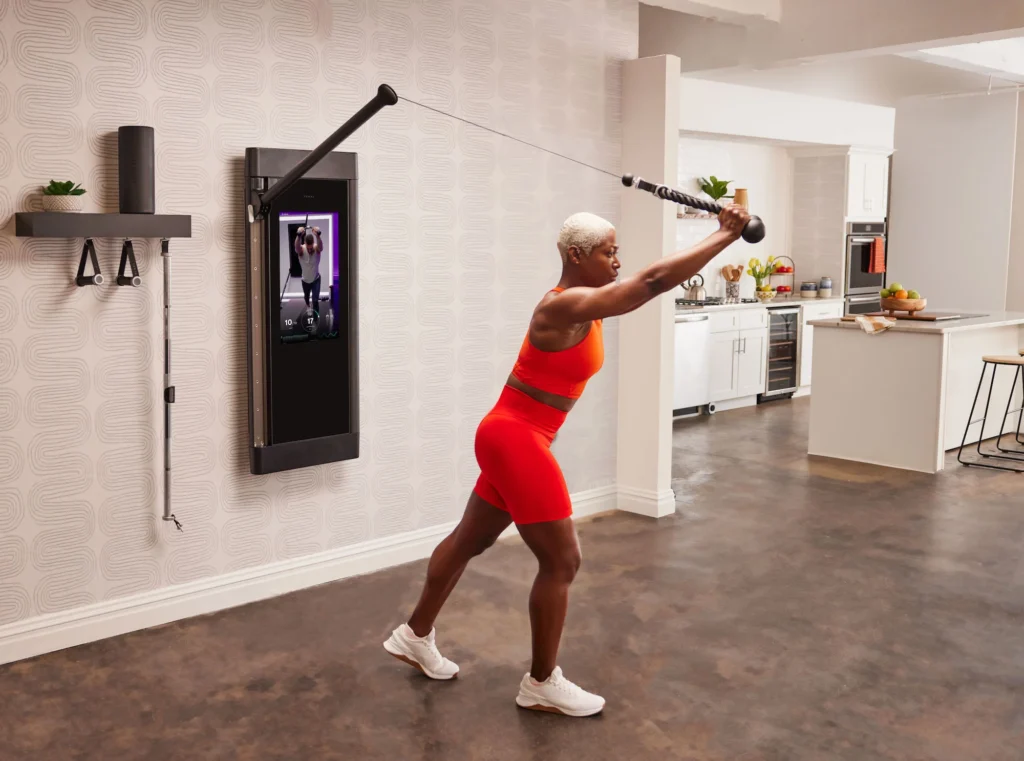 The electronics retailer has partnered with other tech-forward fitness brands this year, such as wearable tech company Oura and rower company Ergatta. 
Tonal Is All-In on Hardware
Tonal CEO Krystal Zell recently spoke with Athletech News at Disrupt 2023, where she shared her thoughts on the future of the intelligent strength fitness brand, which uses AI-driven equipment that dynamically adjusts weights in real-time with up to 200 pounds of digital resistance.
Appointed as CEO earlier this year to replace Tonal founder Aly Orady, Zell stepped into her new leadership role just as the smart home equipment maker raised $130 million in a new funding round. 
Zell says she's encouraged by the growing strength training arena as consumers continue to invest in their health and wellness, especially as data shows strength-based training can enhance an individual's quality of life. The fitness brand has also begun to target the active aging population, who are also intent on taking measures that promote longevity. 
Zell is also committed to Tonal's hardware-centric model, pointing out that there isn't a content experience available that can be replicated without the Tonal strength trainer. She also points out that there is (and always has been) an abundance of fitness content on the market.
"It's about staying the course on what we believe is significant differentiation for us, which is taking people who are very focused on fitness, and bringing the best of a strength experience to them rather than just churn, churn, churn from a content perspective," she said.
AI has been a focal point of Tonal's development, with the equipment maker boasting five years' worth of data collection on weight training that it uses to inform workout design.
Courtney Rehfeldt
Courtney Rehfeldt has worked in the broadcasting media industry since 2007 and has freelanced since 2012. Her work has been featured in Age of Awareness, Times Beacon Record, The New York Times, and she has an upcoming piece in Slate. She studied yoga & meditation under Beryl Bender Birch at The Hard & The Soft Yoga Institute. She enjoys hiking, being outdoors, and is an avid reader. Courtney has a BA in Media & Communications studies.