Tonal CEO Bullish on Hardware Amid Connected Fitness Woes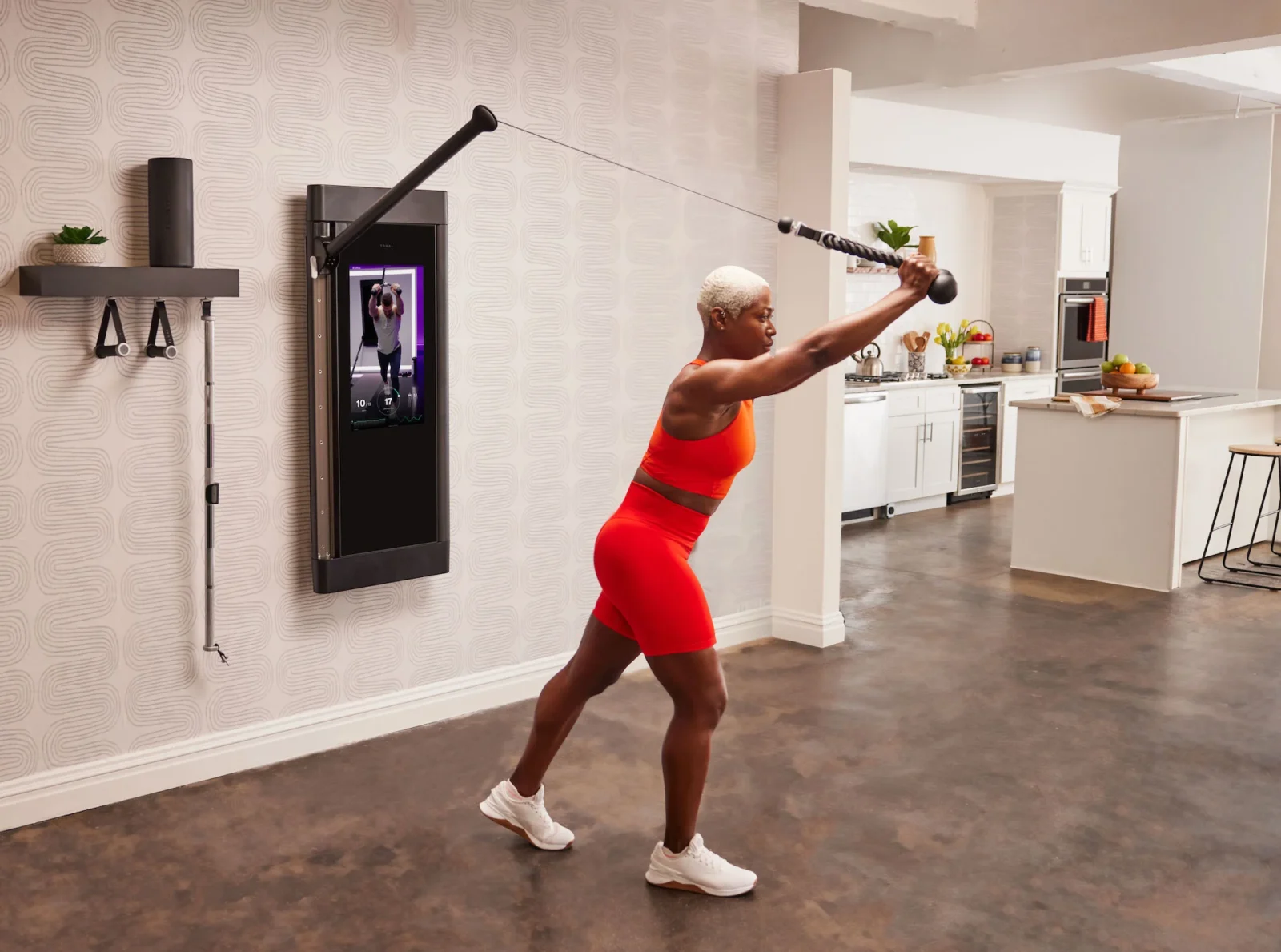 credit: Tonal
Krystal Zell has been at the helm of Tonal for half a year. She's all-in on the company's approach to digital strength training
This article is part of ATN's DISRUPT 2023 video series, which features key conversations with executives from the most successful brands in fitness and wellness. To watch more videos, click here
Tonal, riding the peaks and valleys of its hardware-centric business, is confident in its future — and for good reason. Earlier this year, the smart home gym company welcomed a new CEO, Krystal Zell, and raised $130 million in new funding.
Zell, a Harvard Business School grad, took on her new role with ambitions of reinvigorating Tonal and steering it into its next stage of advancement. For the last six months, Zell has breathed new life into the company, looking to assure it of a bright future ahead.
Zell sat down with Athletech News at DISRUPT 2023 for an exclusive interview, where she discussed why Tonal is in a category all of its own, the smart home gym company's impressive data collection, AI and more.
The Intelligent Strength Leader
Once dubbed "the Peloton of weightlifting," Tonal sets itself apart from being branded as a connected fitness company.
"That's fundamentally not what Tonal is trying to do," Zell said. "We're not trying to create this class experience where you're connected. Instead, we have a very different philosophy: we are trying to bring intelligent strength to the market."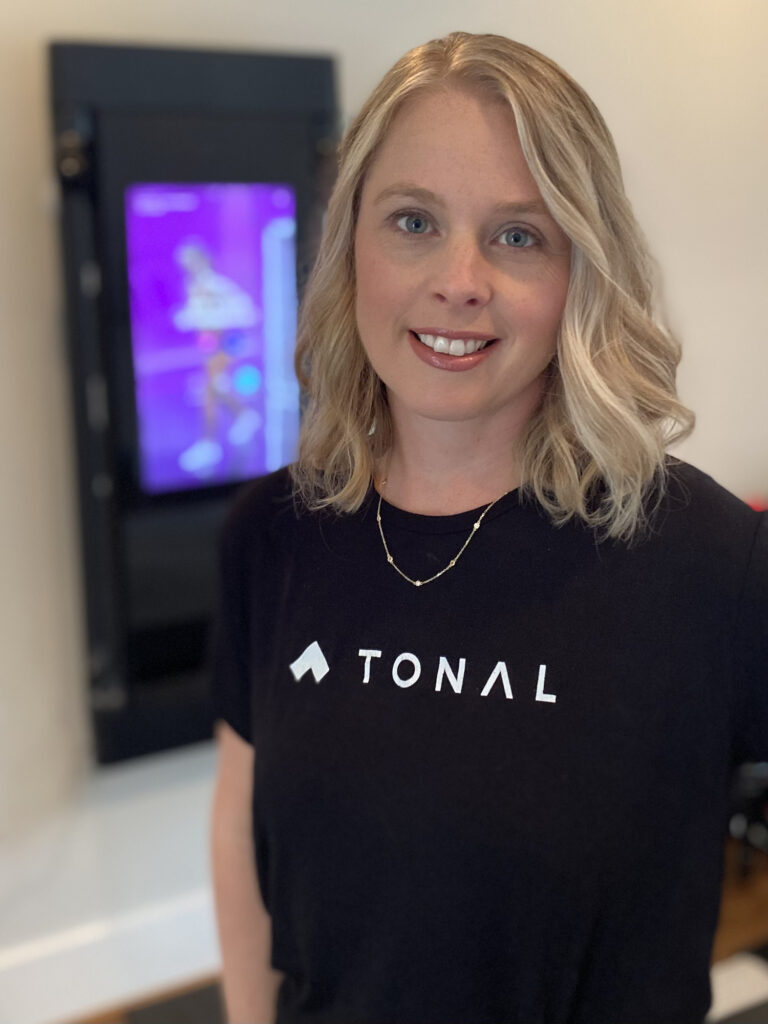 The company is leaning into hardware at a time when others in the fitness industry are quickly pivoting, reminding consumers that its all-in-one system is on the cutting edge of fitness technology.
"What we bring to the table with hardware that's very, very different than any other hardware honestly in the market is that we can create an entire gym in a small amount of space," Zell said
Content That Complements Hardware
In addition to its equipment footprint, Tonal's differentiating factor is that it creates programs so Tonal users achieve milestones over several workouts, building upon one another.
"It becomes all about developing an intelligent experience as opposed to just a connected experience," Zell explained. "We're really trying to move the whole industry forward and leverage the intelligence that comes with AI, with performance science, that can be uniquely delivered through this particular device. So it's just a very different philosophy about the kind of company that we are trying to build."
Unlike the crowded and ever-changing connected fitness space, Tonal has doubled down on its hardware offering.
"What Tonal does is really uniquely dependent on the hardware," Zell pointed out, adding that there isn't a content experience that can be replicated without the strength trainer.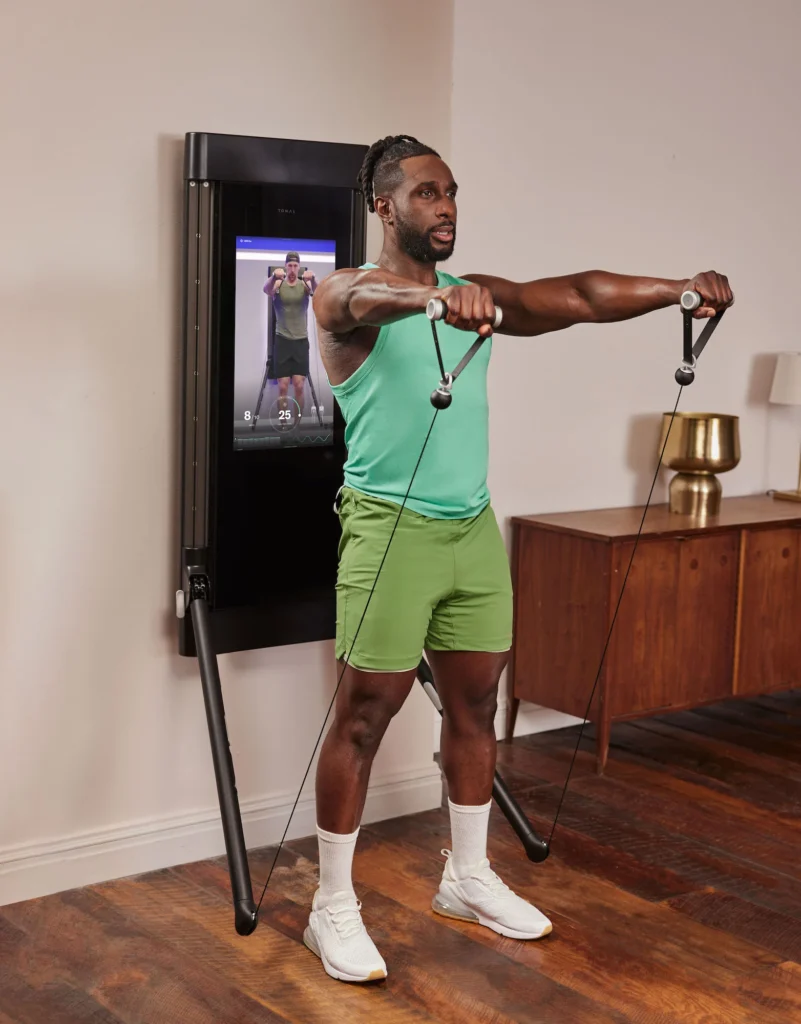 While Zell recognizes that this component of Tonal does create some limitations from a user perspective, she also says the quiet part loud: "The thing about content is there's lots of fitness content. There's always been lots of fitness content out there."
"For us, it's about staying the course on what we believe is significant differentiation for us, which is taking people who are very focused on fitness, and bringing the best of a strength experience to them rather than just churn, churn, churn from a content perspective," she added.
Strength Training Is Primed for Growth
Despite confronting an unfavorable economic landscape, Tonal's CEO is encouraged by consumers investing in their health and wellness, which she says has been a "massive growth segment" in the industry.
In particular, she points to the science and data showing the benefits of strength training and touts the long-term view that strength is critical for well-being, longevity and quality of life.
"In America, we're just going to continue to invest (in strength) because we recognize the importance of it in our health and wellness. That for me is the big trend line," Zell said.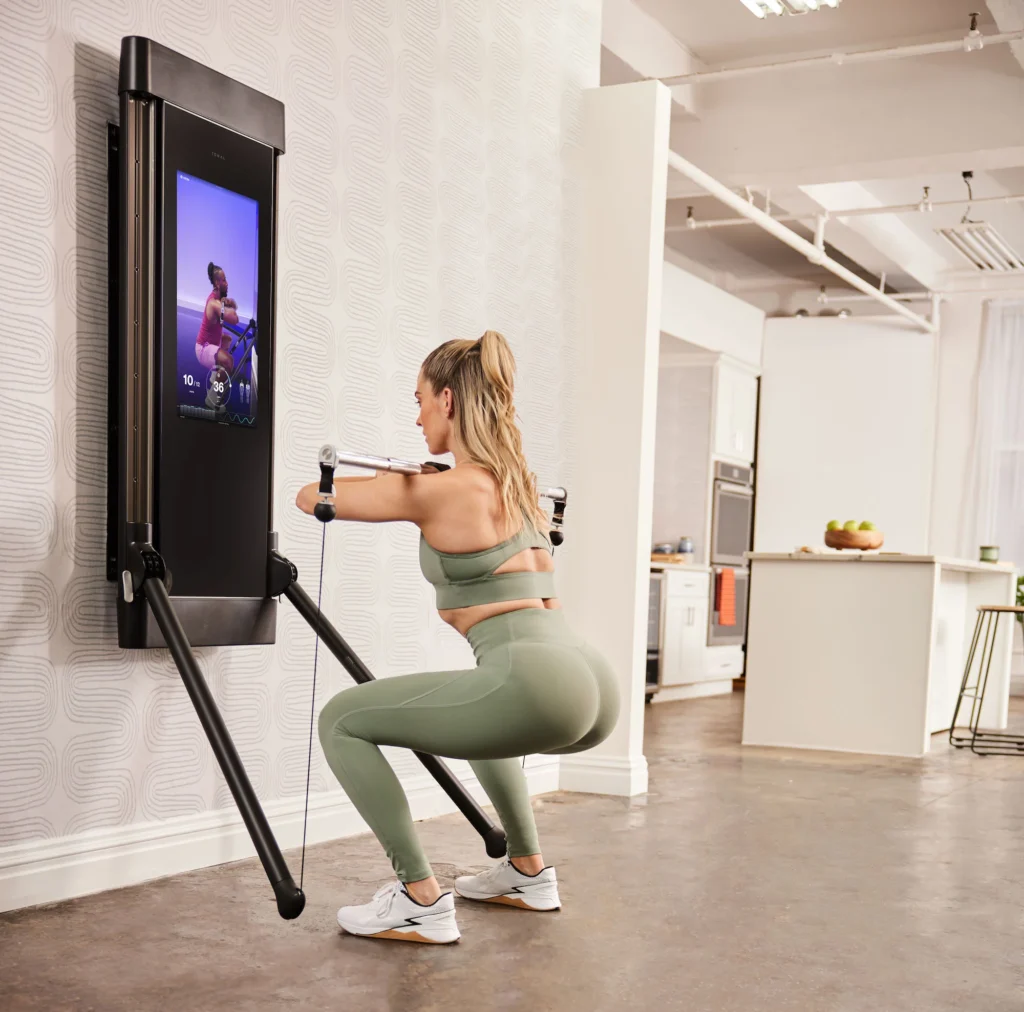 Data Drives Innovation
As for AI, Zell shared that Tonal has five years' worth of complete data collection on weight training.
"The movement, the reps, did you struggle with movement? Did you struggle with the last rep? Did we have to turn on spotter mode and give you a spot? All of this data is completely and utterly captured, and we know a lot about you," she noted.
From a privacy standpoint, Tonal says data is anonymized, but the data set allows the smart home gym company to drive insight.
"We are very much focused on taking this incredible data set that we have, but making it useful for our members," Zell said. "It's not about technology for the sake of technology. It's all about how we can use this data to get our members better workouts with more results."
Watch more DISRUPT 2023 videos here.


Courtney Rehfeldt
Courtney Rehfeldt has worked in the broadcasting media industry since 2007 and has freelanced since 2012. Her work has been featured in Age of Awareness, Times Beacon Record, The New York Times, and she has an upcoming piece in Slate. She studied yoga & meditation under Beryl Bender Birch at The Hard & The Soft Yoga Institute. She enjoys hiking, being outdoors, and is an avid reader. Courtney has a BA in Media & Communications studies.