How Tonal Plans To Redefine Home Fitness With AI
credit: Tonal
As it uses artificial intelligence in exciting ways, the digital strength training company points to the continued popularity of at-home workouts
Despite a challenging and changing market for home fitness, Tonal is committed to innovation in the industry by leveraging artificial intelligence, looking to stand out in a crowded and competitive space. As it harnesses AI, Tonal is also aiming for longevity as its competitors look to find the quickest exit to disconnect from the promises of connected fitness.
Tonal, the popular digital strength training company, is using AI to boost its user experience so fitness consumers can push further with automatic weight adjustment and real-time performance tracking. The Tonal system tracks health metrics such as weight lifted, heart rate and exercise intensity, providing action-based feedback so users can monitor progress.
Although many fitness enthusiasts have returned to in-person workouts post-pandemic, nearly 75% of consumers still engage in at-home fitness routines, which could give Tonal an edge with its tailored approach to strength training.
"While many connected fitness products prioritize cardio-focused workouts, there are few options for strength training, which is where Tonal sets itself apart," said Sumner Paine, Tonal's senior vice president of product, adding that the smart home gym system provides a personalized weight room experience right in the home of consumers.
"The automatic, AI-powered weight adjustment feature adapts your workout's resistance based on your performance, condensing all your favorite gym machines to the dimensions of a queen-sized bed," Paine said.
Tonal Eyes Increased Personalization
While Tonal uses AI to drive the exact weight determination needed for each person to the pound and changes the weights dynamically mid-rep to maximize strength gains and give form feedback, Paine says Tonal is just getting started with leveraging AI for user personalization.
"A few of the areas we're working on are further optimizing our suggested weights and dynamic weight modes to ensure our members are getting the best workout possible, and further personalizing our content recommendations so that the workouts we guide you to are at that sweet spot of what you should do to progress toward your goal and what you're going to enjoy," Paine revealed.
Tonal also plans to make it easier to discover content users will enjoy, including different types and formats of workouts and coaches they haven't yet worked out with.
"And more that we're not ready to talk about yet," Paine confirmed.
As the smart home gym company looks ahead to 2024, Paine did share that Tonal will continue to build signature programming around its coaches and continue to build content.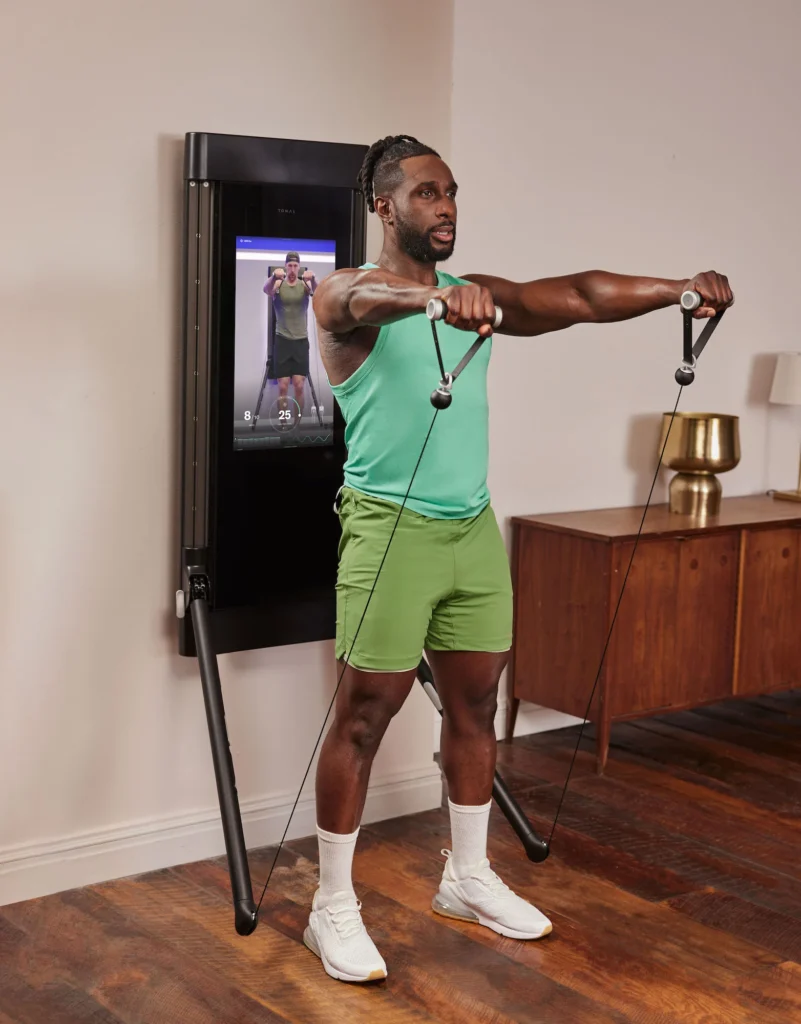 Connected Fitness Challenges
Tonal's confidence comes as several "connect fitness" companies have struggled in the post-pandemic era.
Lululemon, which continues to make a killing in activewear and accessories, has yet to find a buyer for its connected Mirror device, which resulted in a $443 million impairment charge after the athleisure giant paid $500 million for Mirror during the pandemic-related at-home fitness boom. Fiture, another connected fitness company, reportedly shuttered its U.S. operations and shut the door on creating new content for its fitness mirror. Peloton, plagued by hardware recalls and an overall disenchantment with its signature connected equipment, has rebranded to an app-forward model that doesn't require high-priced hardware.
Even Tonal, which hit unicorn status in 2021, has faced significant challenges in the post-pandemic environment, laying off some staff and taking its LA studio offline. Still, the smart home gym has caught the eye of fitness consumers (perhaps for the long haul) with its dynamic, real-time weight-adjustment system and expert coach-led programs.
Reasons for Optimism
Earlier this year, Tonal welcomed new CEO Krystal Zell and landed $130 million in fresh funding, as its devoted fitness enthusiasts boast impressive results and adoration for the connected fitness device in social media groups, such as the Official Tonal Community group on Facebook.
Perhaps most encouraging for the strength-focused smart home gym company, Tonal reports interesting data regarding seasonal trends and the workout behavior of its members.
"Historically, at this time of year, we see a noticeable decrease in the amount of total household activity on the average Tonal. However, our recent data (August 2023) shows a slight increase in total household activity," Paine noted. "This same metric peaked during the pandemic as many Tonals were being used by multiple household members. The data we're seeing now directionally indicates a heightened preference for working out at home."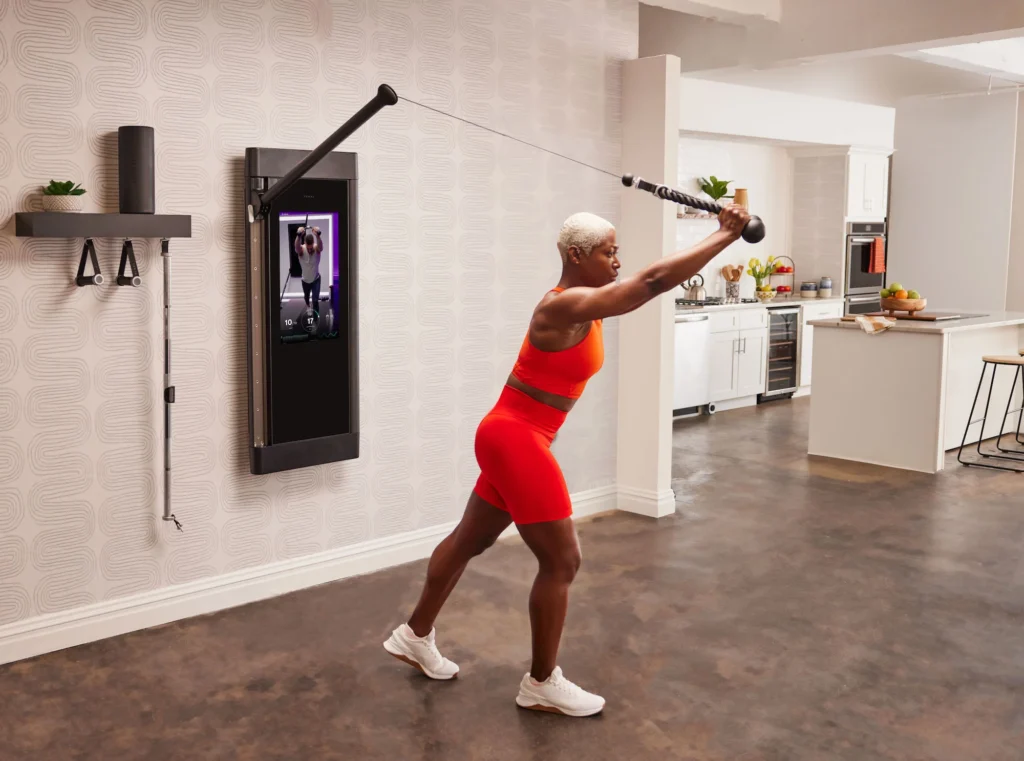 In addition to increased at-home fitness activity, Tonal's smart weight system could attract even more consumers as Mindbody predicts strength training will be the leading fitness and wellness trend next year.
Courtney Rehfeldt
Courtney Rehfeldt has worked in the broadcasting media industry since 2007 and has freelanced since 2012. Her work has been featured in Age of Awareness, Times Beacon Record, The New York Times, and she has an upcoming piece in Slate. She studied yoga & meditation under Beryl Bender Birch at The Hard & The Soft Yoga Institute. She enjoys hiking, being outdoors, and is an avid reader. Courtney has a BA in Media & Communications studies.