The Future of Fitness Wearables: How Whoop, Oura, Garmin Are Innovating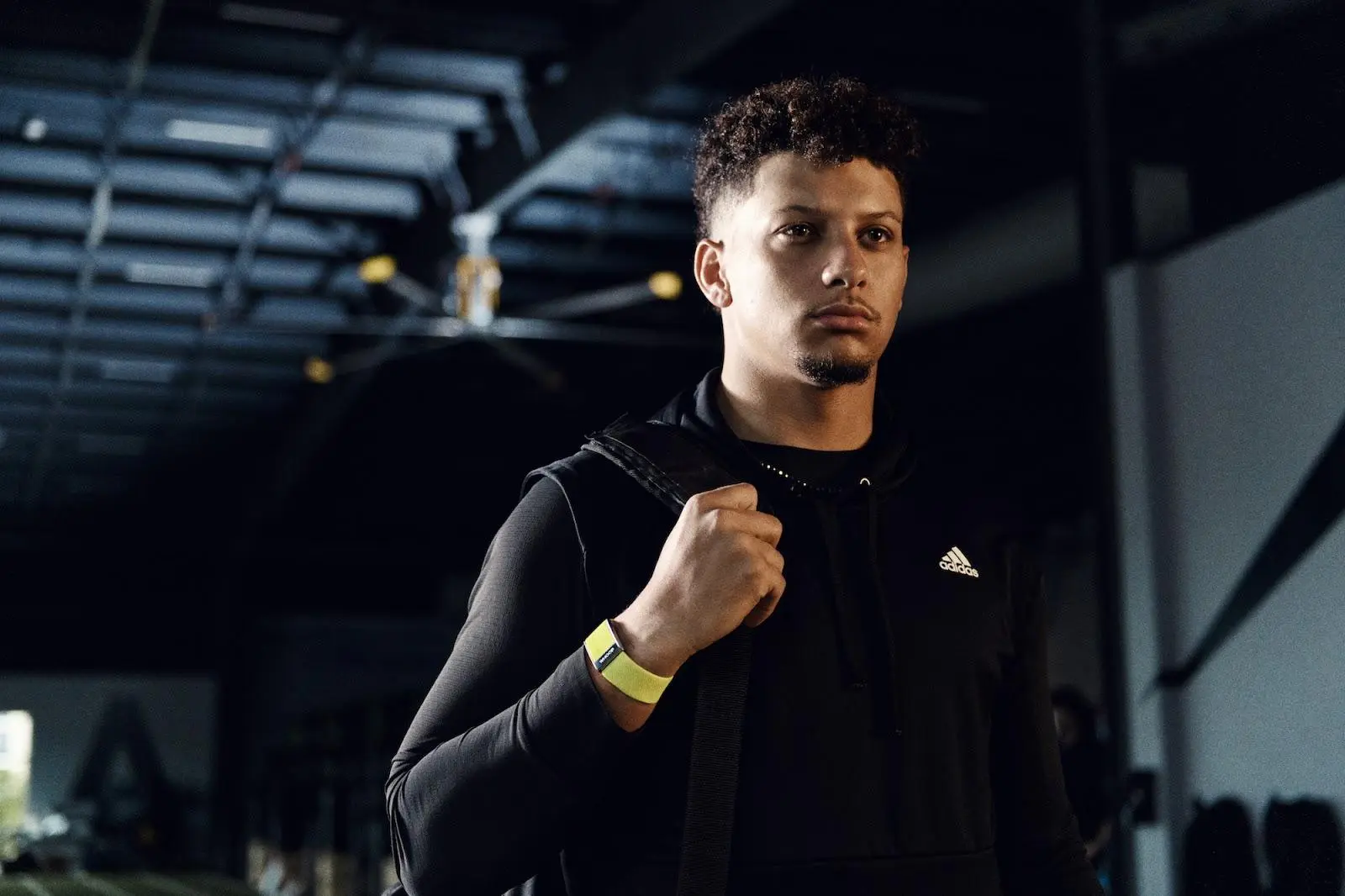 credit: Whoop
Founders and executives from the top fitness wearable companies spoke with Athletech News about what's to come
Though it seems like just yesterday that wearables came on the health and wellness scene, activity trackers as we know them have been around since 2014, when users could first view their steps, walking speed, heart rates and sleeping patterns.
Wearables have evolved drastically in the last nine years, with more offerings than ever before. But where is the wearables industry going? Could wearables become more accepted and used by healthcare professionals to enhance and improve wellness?
Consumers use wearables for varying purposes: getting fit, losing weight, and meeting–or beating–athletic goals. Increasingly, however, people are using wearables to monitor their health. New hardware, software and apps have allowed wearables to act more like personalized health clinics. Heart rate monitors are standard on most wearables, and some have FDA approval for detecting abnormalities like atrial fibrillation, a major cause of strokes. Wearables are also increasingly monitoring other metrics like blood oxygen saturation (SpO2). During the pandemic, consumers, not surprisingly, purchased more wearables than ever before.
Today, wearables are taking on larger roles than just fitness and sleep tracking. Jason Russell, senior director of product at Oura, spoke about the ring's value-add to healthcare in general.
"The finger is the best place to capture heart rate data, allowing us to deliver state-of-the-art accuracy in our data and insights. Our superior wearing comfort and battery life means you can wear it 24/7, which makes it especially useful for understanding and improving your sleep," Russell said. "This has allowed us to lead the wearable domain beyond tracking and towards a solution for managing your holistic health and well-being."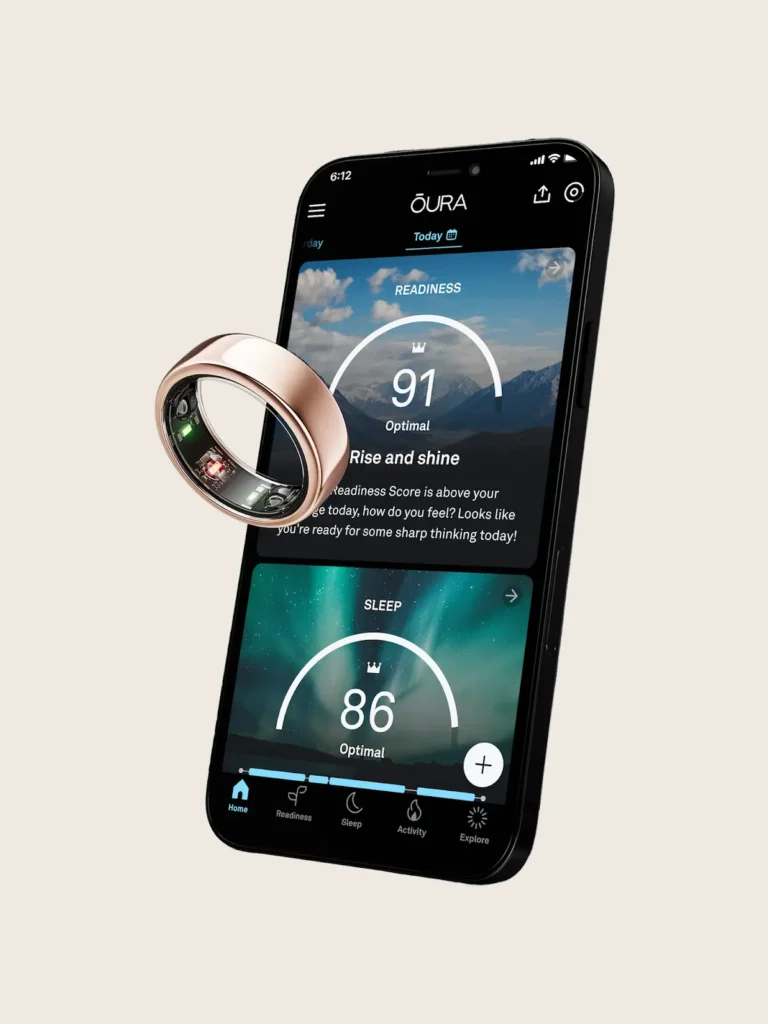 Russell added that through the insights and new features Oura provides, as well as the company's many partnerships within the health space, he foresees the Oura Ring as a tool revolutionizing members' ability to proactively manage their health on their own terms and, in turn, to reframe how they partner with their medical providers.
Whoop has also prioritized integrating overall health and well-being features.
"I'm lucky to hear from Whoop members on a daily basis about how Whoop has improved their health," said Will Ahmed, co-founder and CEO of Whoop. "Members have access to an incredible feature, called Health Monitor. Health Monitor provides members with a daily update on all of their metrics. Our members can send this report as a PDF right to their doctor or a medical professional."
Wearables companies are turning to research studies to leverage the vast quantities of data at their fingertips to influence the larger world of health and wellness. Apple has conducted several groundbreaking studies, including the Apple Women's Health Study, the Apple Heart and Movement Study and the Apple Hearing Study. Users can download the Apple Research App from the App Store and join relevant studies to contribute to the field of medical research.
Garmin is also leveraging its data to drive medical research.
"Our Garmin Health B2B team has supported over 500 research studies using wearables and smartwatches to help researchers better understand everything from sleep patterns in older populations and to manage diseases from diabetes to Parkinson's," said Scott Burgett, Garmin's senior director of health engineering. "We work with insurers all over the world to leverage wearable tech to improve overall health and patient outcomes to reduce healthcare costs."
Burgett noted that a new area for Garmin is remote patient monitoring.
"We are seeing promising results working with hospitals and care facilities that are leveraging wearable technology to remotely monitor patient's activity levels and sleep patterns to ensure patients are responding well to their therapies and to rapidly intervene if a decline is observed," he said.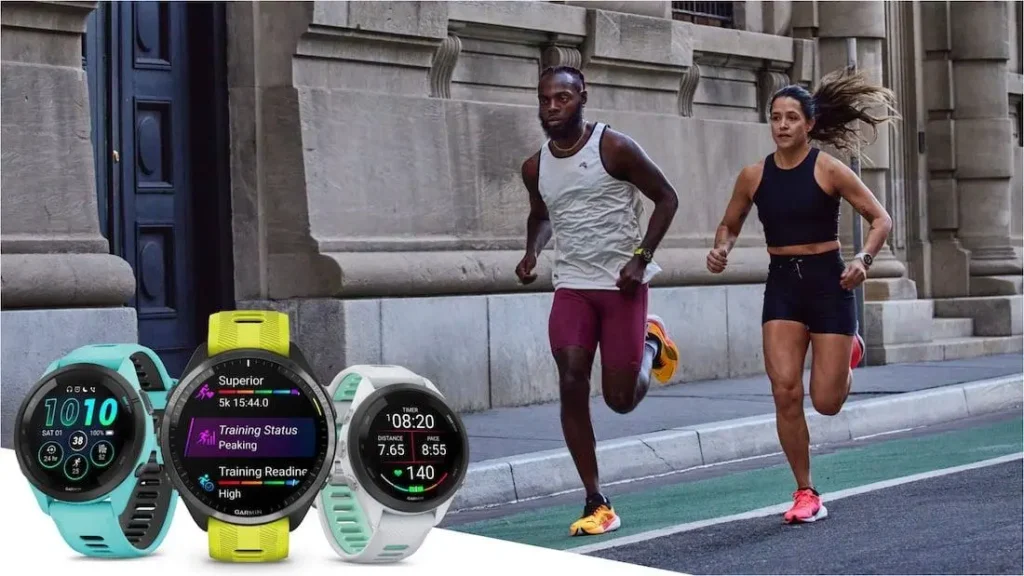 With so many devices being launched, the market is becoming a bit saturated, presenting consumers with lots of choices to make when they set out to purchase a wearable. What differentiates some of the major players?
The Oura Ring is known for emphasizing rest and recovery.
"This resonates with the growing societal trend around taking a more comprehensive view of health and a greater emphasis on maintaining balance," Russell said.
For Garmin, it's about peak performance and a full ecosystem of offerings.
"Every Garmin watch is purpose-built for a specific customer base and also includes extensive health and wellness features powered by Firstbeat Analytics, so customers can enjoy science-backed insights to help them reach peak performance day in and day out," said Burgett. "Another huge differentiator for Garmin is exceptional battery life. We measure battery life in weeks and sometimes even months thanks to solar charging."
Whoop, meanwhile, has become increasingly popular in the weightlifting community. In spring 2023, the brand introduced its Strength Trainer, a new way to quantify the impact of your strength training. The feature quantifies both cardiovascular and muscular load for a comprehensive view of one's training. Many other wearables are better for cardiovascular activities, as opposed to strength training.
In addition, Whoop is a light wrist wearable without a watch face, which is less likely to interfere with one's training. Similar to other wearables, Whoop measures sleep, recovery and daily effort to figure out how best to optimize one's performance. It uses metrics like HRV and resting heart rate to determine a daily recovery score. It also uses blood oxygen levels, skin temperature and more to enhance health tracking.
Community and metrics-sharing have also become increasingly relevant in the world of wearables. Garmin offers Garmin Connect, a free online community for users. Garmin Connect displays vital health data and entries for easy viewing. Users can compete against friends or family in step and distance challenges, create groups or cheer each other on with likes and comments.
Apple Watch allows users to share their activity with family, friends, or even coaches. Users get notifications when others reach their goals, finish workouts and earn achievements. For now, the community features on many wearables are fairly simple. However, sharing data with medical providers, coaches, nutritionists, or other professionals has the potential to change the industry.
For many users, accountability is one of the most challenging aspects of staying healthy and fit. Accountability can also have larger implications for health and wellness.
Oura launched Circles earlier this year, where members can share high-level data, like "Readiness," "Sleep" and "Activity" scores with friends and family who also use Oura Rings.
One Oura Ring user shared his Oura Scores with friends. When he noticed the discrepancy between his resting heart rate (RHR) and those of his friends, he sought medical advice and learned of his atrial fibrillation. The discovery may have saved his life.
Wearables only provide benefits if they're used, however, and a Gartner study shows that up to 30% of consumers stop wearing their devices after six months.
Many consumers cite anxiety as one of the main reasons they abandon wearables, particularly in terms of their sleep. Others predict that media device fatigue has been deterring some consumers who have tired of constant technological tracking and evaluation. Others are annoyed that they need to frequently charge their devices, which might explain the popularity of Whoop and the Oura Ring, which require only weekly charging (as opposed to the Apple Watch, which requires charging daily or every few days). Whoop is the only wearable that can be charged while being worn.
Whoop's Ahmed said one of the product's differentiating features is its specialized approach to health and fitness.
"We are great at all the things we do for all the things we don't do," he said. "Whoop doesn't have 100 apps. It doesn't do push notifications or messages. It doesn't have a high-resolution screen or microphone. But when it comes to health monitoring, Whoop is the best game in town. We designed Whoop to never be taken off."
The future of the wearables industry appears to be one of constant innovation to meet consumer needs.
"One of the largest challenges today is getting wearables to be smaller and increasing battery life," Ahmed said. "This will continue to be a challenge over the next five years too."
Due to the saturated nature of the wearables market, each major player needs to offer new features and higher accuracy to users.
"Bringing new health solutions to the market requires constant investment in innovation, new features, and pushing the needle on what can be achieved in a wearable," noted Oura's Russell. "We have an incredible research and development group that continues to push the boundaries here and we're excited for the road ahead."