HigherDose, Sephora Partner To Bring Wellness Tech to the Masses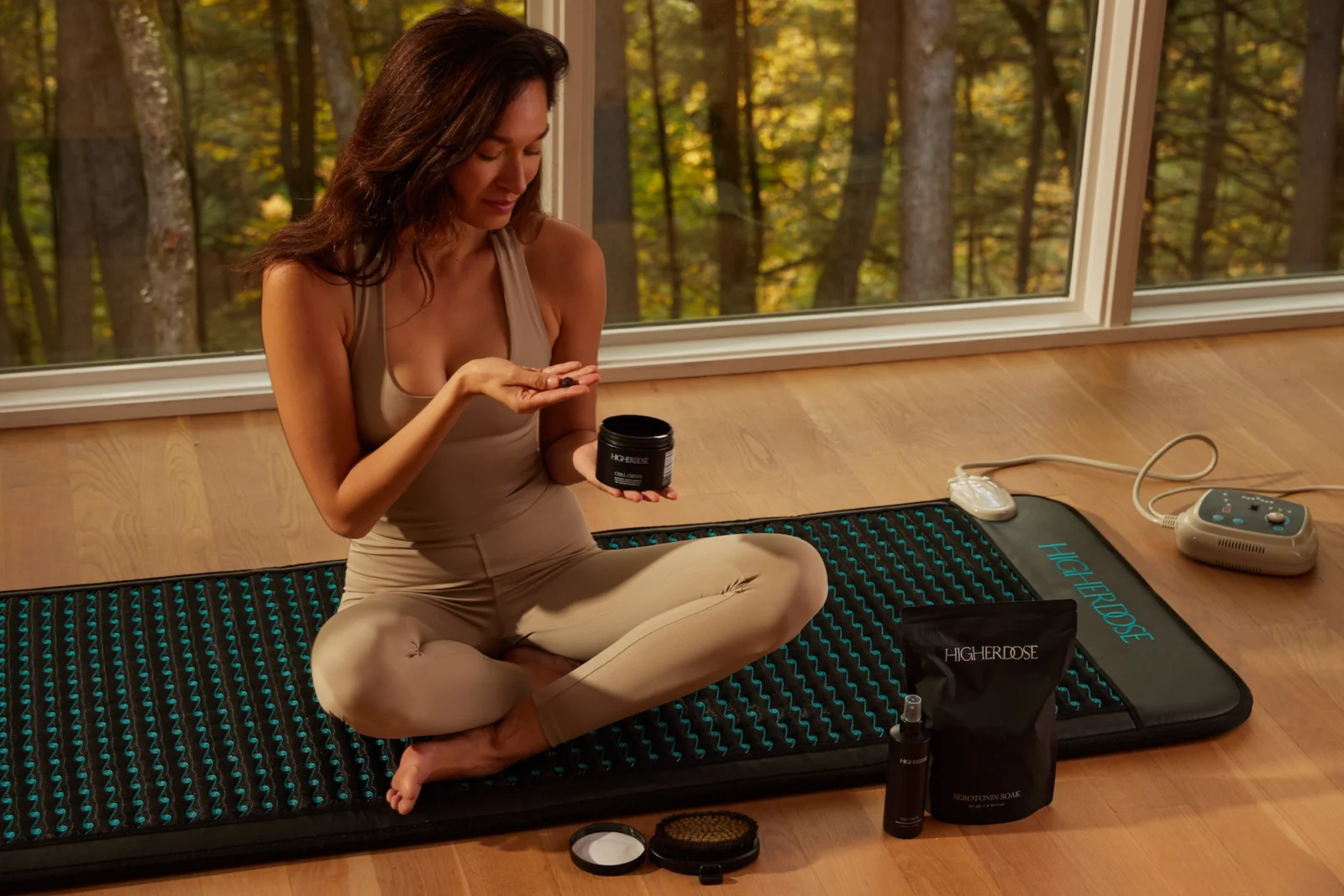 credit: HigherDose
Sephora will now carry 13 HigherDose products online in both the U.S. and the U.K.
HigherDose, the innovative wellness technology brand, has announced a strategic partnership with Sephora that the sides say will help shape the beauty industry. Through the partnership, thirteen HigherDose products will be available online through Sephora's platform, bringing biohacking to an even broader audience. 
Founded in 2016 by Katie Kaps and Lauren Berlingeri, HigherDose made its mark as the first infrared sauna destination in New York City. After gaining a dedicated following, Kaps and Berlingeri developed at-home products like the Infrared Sauna Blanket, the PEMF Mat and the Red Light Face Mask. Each product incorporates elements of nature and modern technology to promote detoxification, recovery and relaxation. 
"Our partnership with Sephora highlights the new category of beauty biohacking we're pioneering," Berlingeri says. "It's more than just skincare; it's about igniting glowing skin through detox, recovery and longevity."
Wellness tech has been developing a dedicated following, particularly in the beauty space. With many consumers embracing "natural" beauty looks, healthy skin has been a priority. Many have been replacing expensive spa treatments with at-home substitutions like the Red Light Face Mask from HigherDose.
"We are thrilled to introduce HigherDose to our clients as we continue to grow this emerging category of wellness tech," said Cindy Deily, vice president of skincare merchandising at Sephora. "HigherDose offers products designed to boost vitality and make clients feel their best from the inside out, guided by biohacking technologies."
HigherDose's strategic shift from a location-based spa company to a direct-to-consumer provider during the pandemic resulted in explosive growth for the company; the partnership with Sephora has the potential to expand the brand's reach even more.
HigherDose's products will be available at online at Sephora on September 19th in the U.S., with the U.K. launch in October.