Whoop Opens New Global HQ in Boston's Iconic Kenmore Square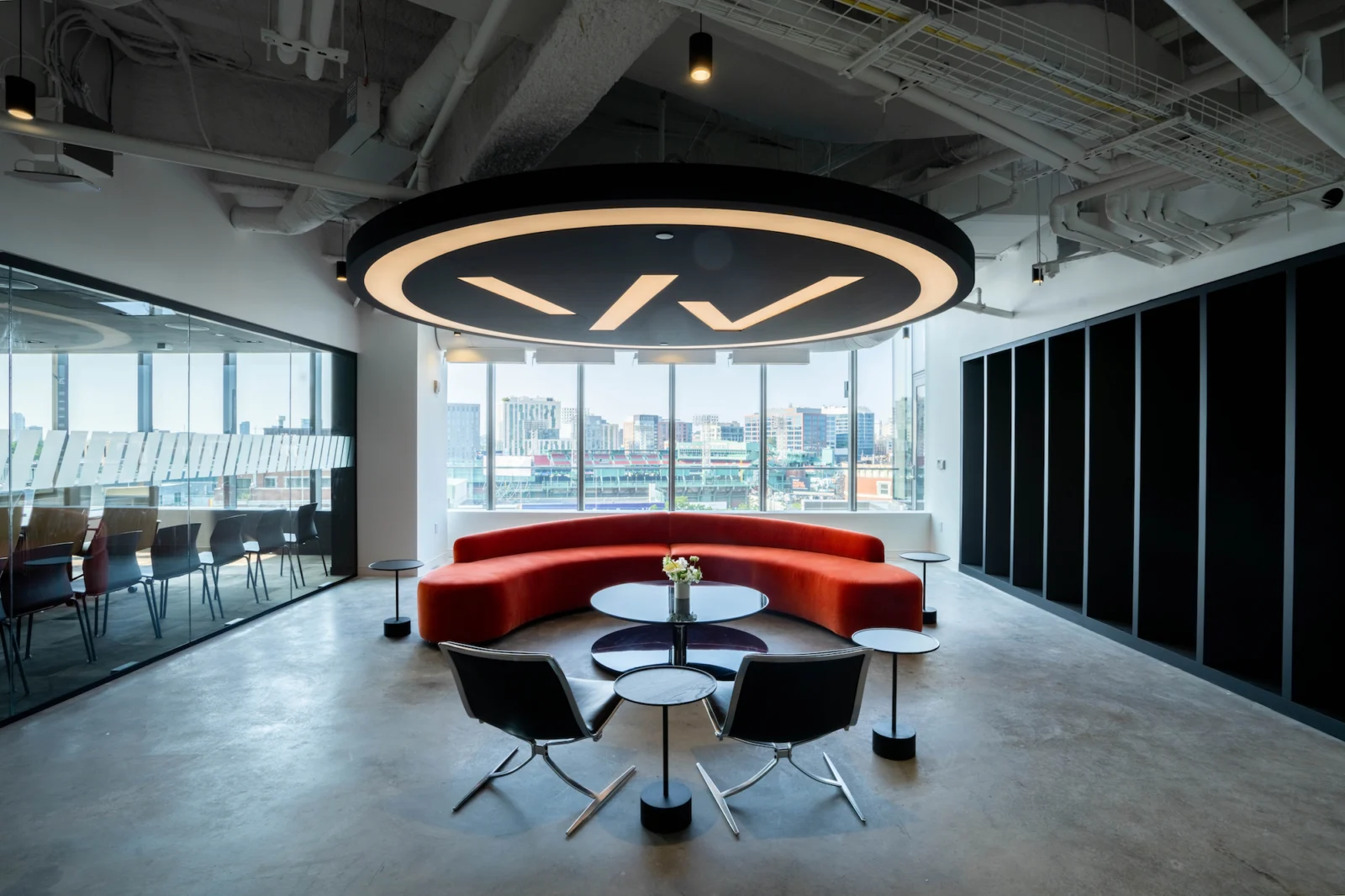 credit: Whoop
Whoop founder and CEO Will Ahmed, a Harvard graduate, continues to invest in the Boston area
Human performance company Whoop has opened a new global headquarters in Boston at One Kenmore Square, home to Fenway Park.
The 121,000-square-foot office boasts employee-friendly amenities with eight floors, offering panoramic views of Boston landmarks such as the Citgo Sign and Charles River.
It's likely welcome news for Whoop staffers, as the wearable company conducted approximately 97 layoffs last July, citing challenges and economic uncertainty.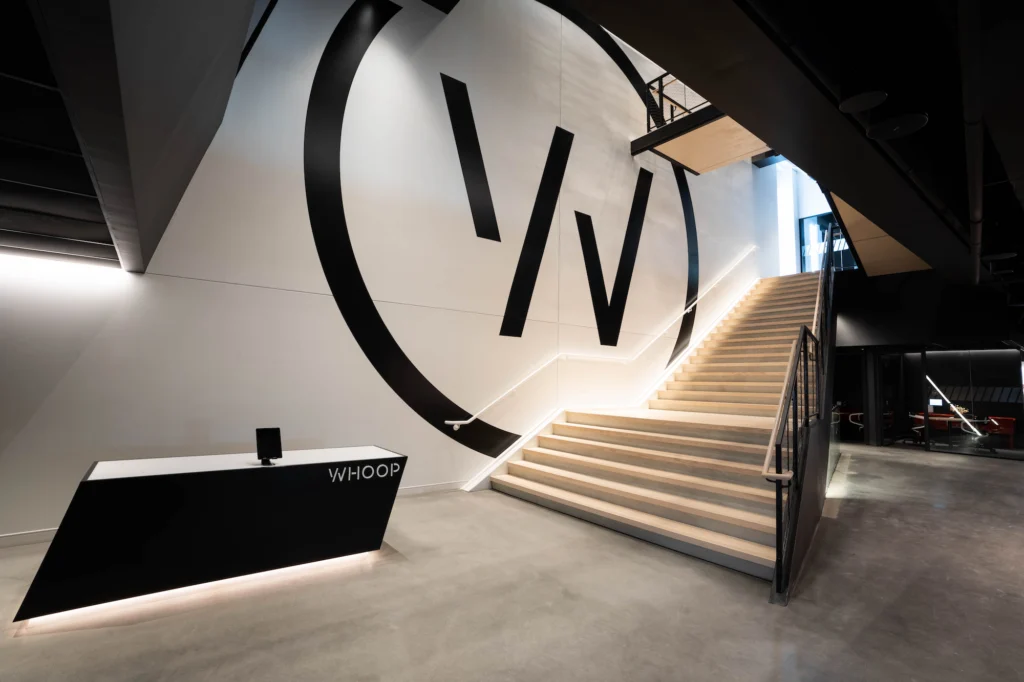 The move marks another significant investment in the Boston area from Whoop CEO Will Ahmed, who founded the company in 2012 at Harvard Innovation Labs. The Harvard graduate now serves on the Harvard Medical School Board of Fellows, advising and providing counsel to the medical school's senior administrators and faculty.
The human performance company says employees will enjoy a rooftop Whoop Cafe, lactation rooms and spaces to unwind and meditate. Whoop says such offerings to recharge align with its mission of helping humans focus on recovery and well-being.
Whoop recently became the first wearable to measure muscular load with its release of Strength Trainer, which uses an algorithm that calculates the amount of stress placed on the body (specifically the muscles, bones, joints and tissues.)
Whoop Labs, an innovation hub for the human performance company's research and development, and its apparel and accessories studio are also included in the new office space, in addition to Whoop's podcast recording studio.
"We're proud to open our new global headquarters and begin our next chapter of growth in Boston's most iconic neighborhood," Ahmed said. "The headquarters speaks to our DNA, at the heart of Boston's extraordinary sports scene, world-class health and medical institutions and elite universities."
Whoop is looking to fill 30 open roles at its new headquarters, with opportunities in business intelligence and analytics, data science and research, hardware, marketing, membership services, product, software and talent. 
The company recently enlisted Michael Phelps, rock climber Alex Honnold, Whole30 co-founder and CEO Melissa Urban, entrepreneur Steven Bartlett and soccer star Virgil Van Dijk for a new ad campaign, "The Best Obsess." 
Courtney Rehfeldt
Courtney Rehfeldt has worked in the broadcasting media industry since 2007 and has freelanced since 2012. Her work has been featured in Age of Awareness, Times Beacon Record, The New York Times, and she has an upcoming piece in Slate. She studied yoga & meditation under Beryl Bender Birch at The Hard & The Soft Yoga Institute. She enjoys hiking, being outdoors, and is an avid reader. Courtney has a BA in Media & Communications studies.