ISSA Launches Certified Personal Trainer Certification with Live Instructor Training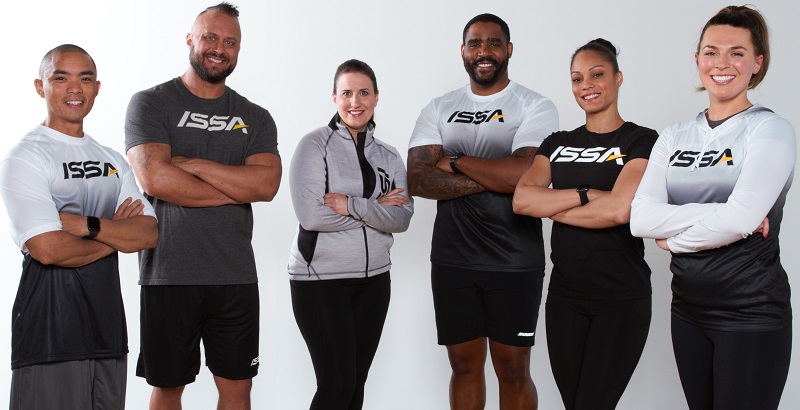 The three-month personal training program allows students to take charge of their fitness education and honors different learning styles
The International Sports Sciences Association (ISSA) has launched a streamlined Guided Personal Training Live Learning Certification program with a live coaching component. The program, which offers live study group sessions, is a first of its kind in the fitness industry.
ISSA's latest course provides fitness students with live training sessions led by an expert who has completed the certification and passed the exam. This allows personal training students to ask questions from a knowledgeable professional who can provide direct insight.
The three-month personal training program allows participants to become certified in half the time of most programs, and ISSA says that students who complete the program are guaranteed a job upon passing the course or the training is free.
ISSA CEO Andrew Wyant said, "At ISSA, we're changing the world for the better by promoting healthier living through fitness. Now we're changing the way people learn online with Live and Recorded Instructor-led classrooms."
The program recognizes the different learning styles and allows students to personalize their education by selecting classroom-like sessions, recorded sessions, small group bootcamps, or a traditional online learning environment.
"Everyone learns differently. For students who need more interaction with Instructors than a fully online experience, ISSA has introduced the Live Learning Experience," said Wyant. "This course teaches you everything you need to know to become a Certified Personal Trainer and does it the way you want."
The Guided Personal Training Live Learning Certification is being offered just as the new year begins. ISSA pointed out that there is usually a surge in fitness in January every year.
"For anyone who ever wondered if they could actually learn how to become a personal trainer online, the Live Learning Experience guarantees you'll be successful. This unique program gives you the best way to learn. Plus, your instructor has been there so you'll get exactly what you need to know to pass your exam," Wyant said.
ISSA students will receive an online student forum, practice quizzes, an online textbook and workbook, and open book or proctored exam options.
Courtney Rehfeldt
Courtney Rehfeldt has worked in the broadcasting media industry since 2007 and has freelanced since 2012. Her work has been featured in Age of Awareness, Times Beacon Record, The New York Times, and she has an upcoming piece in Slate. She studied yoga & meditation under Beryl Bender Birch at The Hard & The Soft Yoga Institute. She enjoys hiking, being outdoors, and is an avid reader. Courtney has a BA in Media & Communications studies.