Deep Dive: What's Next for Fitness Industry Post-Pandemic?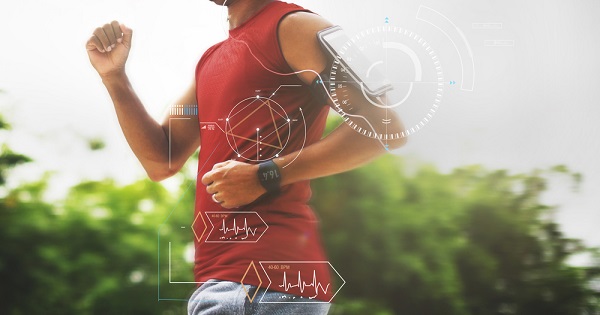 Athletech News talks to RunRepeat's Nick Rizzo about industry winners & what companies to watch.
As the COVID-19 pandemic is hopefully waning, many fitness industry-related questions linger: How has the pandemic changed consumer decisions when it comes to achieving fitness goals? How has the pandemic impacted the industry business? And, perhaps most importantly, what is the future of the industry? Athletech News spoke to Nick Rizzo about his recent Global Fitness Trends report, which investigated these inquiries.
Rizzo, Fitness Research Director of RunRepeat, spent four months conducting extensive research. Rizzo has experience as a competitive powerlifter and over ten years of experience in the health and fitness industry. His report shows that while the industry experienced a 32.45% decline in revenue, it's projected to rebound to pre-pandemic levels by 2022.
The report shows that outdoor exercise has gained popularity, at-home fitness equipment has seen substantial growth, and people have been seeking personal trainers, nutritionists, and online fitness classes and subscriptions. One startling statistic from Rizzo's report is that 60.5% fewer active adults see traditional studios and facilities as the ideal way to maintain wellness this year.
On the other end of the spectrum, Rizzo tells Athletech News that the COVID-related digitalization of the fitness industry is seeing explosive growth and that shows where the industry is heading.
"To me, the clear breakout segment in the fitness industry is the online/digital/virtual fitness industry. It's why you are seeing major companies like ClassPass being bought out, many gyms investing in offering digital solutions, and entire companies revolving around digital fitness offerings like Peloton, Tonal, Mirror, etc," Rizzo says.
So who are the clear winners of the post-pandemic health and fitness industry? It's the companies that have moved away from traditional brick-and-mortar models and transitioned to digital platforms. Rizzo says that the digital fitness industry is anticipated to be the fastest-growing in a post-pandemic environment. This area, he tells Athletech News, "is the only segment that is expected to overtake a significant portion of market share – going from 4% market share in 2019 to 18% in 2028. In contrast, all other segments either maintain their current market share or see a decline, despite all seeing overall revenue growth."
When asked what trends and companies he likes to monitor closely, Rizzo shared that he's interested in the wearable fitness tech space. He notes that Apple has the resources to make considerable health and fitness industry waves when it comes to wearable tech.
"Major companies like Apple are looking to enter the market in a big way. Already being a major supplier in the wearable tech market in the first place with the Apple Watch, they are poised to be able to bring some serious innovation and growth in the market," predicts Rizzo.
See Also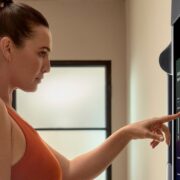 Another consideration is that wearable tech and data collection are practically essential to any health and fitness startup looking to break ground in the wellness industry. Fitness enthusiasts want to see measurable progress.
Rizzo tells Athletech News, "Connected fitness is becoming a major part of many health and fitness startups. Being able to collect, compile, and analyze individuals' data to let them know how they are doing and provide intelligent suggestions is the core aspect of many companies. Companies will push to find the easiest and most effective ways for consumers to track, record, and collect that data in a hassle-free way and allow that data to speak to multiple applications."
Overall, the future looks bright for the fitness industry. By 2028, Rizzo reports that the industry will grow 171.75% by 2028, to the tune of $434.74 billion.
Courtney Rehfeldt
Courtney Rehfeldt has worked in the broadcasting media industry since 2007 and has freelanced since 2012. Her work has been featured in Age of Awareness, Times Beacon Record, The New York Times, and she has an upcoming piece in Slate. She studied yoga & meditation under Beryl Bender Birch at The Hard & The Soft Yoga Institute. She enjoys hiking, being outdoors, and is an avid reader. Courtney has a BA in Media & Communications studies.