9Round Fitness Names Trifecta as Official Meal Delivery Partner
The 9Round Kickboxing franchise is also launching an upcoming 30-day wellness challenge
9Round is expanding its wellness offerings for members by partnering with Trifecta, an organic meal delivery service. Members of 9Round can now have fresh, customized macro-balanced meals delivered to their door thanks to the new partnership.
The 9Round kickboxing franchise, which was founded in 2008, says the new collaboration is in line with its health mission.
"In partnership with Trifecta, we can offer our 9Round members best in class nutritional meal planning that aligns with 9Round's approach to overall wellness," said Shannon Hudson, founder and CEO of 9Round. "A killer workout, quality food and accountability, are the three things that will help our members achieve optimal health results. We are upping the ante to help our members become stronger in 30-minutes, physically and mentally."
The organic meals, which include a balance of complex carbohydrates, good fats, and lean protein, are crafted with high-quality ingredients. Best of all, members can select from a variety of meal programs, including vegan, vegetarian, and more mainstream meals, with recommended calorie intake differentiated for males and females. 
Trifecta, which is the official meal delivery partner of the UFC and the PGA Tour, allows customers to select their meal plan by specifying the number of meals they want per day and week, as well as their dietary preferences and allergies. All food is then vacuum-sealed and delivered in a refrigerated case.
"9Round Fitness is a perfect partner for us as we both strive to help people change their lives by offering fitness and proper nutrition that is easily accessible," said Greg Connolly, Founder and Chief Executive Officer of Trifecta. "We are excited to work together and thrilled to be part of this community as it moves forward."
See Also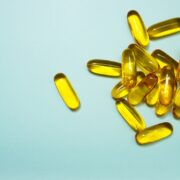 9Round is also launching a 30-day challenge in the United States and Canada. The 30 day challenge, which starts October 1st, will encourage members to meet wellness goals. The 9Round challenge includes a series of signature workouts, three body scans to track results, and provides the option for members to order Trifecta meals.
"This challenge is all about encouraging our members to work hard to meet their personal goals. At 9Round we believe that everyone is fighting for something, whether that be to de-stress from daily life, the need to feel better or lose weight, or just the desire to feel stronger and more confident," said Hudson.
Courtney Rehfeldt
Courtney Rehfeldt has worked in the broadcasting media industry since 2007 and has freelanced since 2012. Her work has been featured in Age of Awareness, Times Beacon Record, The New York Times, and she has an upcoming piece in Slate. She studied yoga & meditation under Beryl Bender Birch at The Hard & The Soft Yoga Institute. She enjoys hiking, being outdoors, and is an avid reader. Courtney has a BA in Media & Communications studies.