CR Fitness Holdings CEO Tony Scrimale Discusses Post-Pandemic Growth and Future of Industry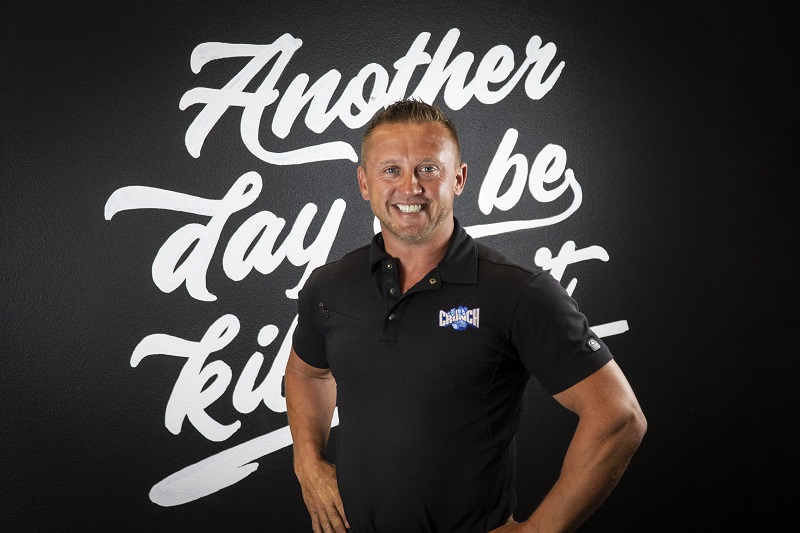 Crunch Fitness top franchisee CR Fitness has approximately 40 clubs across three states
Tony Scrimale, the CEO of CR Fitness Holdings, a leading franchisee of Crunch Fitness, was appointed to the role in early 2022. He spoke with Athletech News (ATN) about the post-pandemic fitness world, group classes like Zumba, and advice for operators.
ATN: How did the pandemic change the way gyms operate and consumers approach fitness?
Tony Scrimale: I think that safety of the members and really having empathy for what the members' concerns are coming into the gym was our primary concern, and that played to our advantage. We were pretty much one of the last gyms that actually closed our doors, but we were also the first to open, two weeks ahead of our competition. The reason that we were able to do that is our organization was prepared. We had sanitary stations at the front of the gym. Due to COVID policies, we've made it a way of life: when you walk into our gym, every member now has the ability to have their own spray bottle with disinfectant, and I think that that's key. You'll see our trainers walking around a lot of times with a disinfectant, and they'll be wiping down the equipment for their client—the members got to feel comfortable, and I think that definitely plays a part. you know.
I think the pandemic created awareness for people have to have a lifestyle of fitness and health, which really played to our advantage as an industry. There's some speculation out there that 22-25% of a community belongs to a health club, and I would challenge that that number after the pandemic is up to 28-30%. So, what it's done to our industry as well, I think is a very good thing.
ATN: How are your gyms performing compared to 2019? What are you attributing that growth to?
Tony Scrimale: We came out and we performed better than ever. We were at, you know, pre-pandemic numbers within the first three months of opening, but again we were open before everybody else. We had all of our 6-feet spacing all set up. When we opened, we were completely prepared. So, our numbers flourished. We're 110%+, across the board at every club.
We've had really no hiccups, and I think that you know, the businesses that were really struggling out there didn't take the time to be prepared, or weren't as in tune with their members. We had to be very diverse in our approach. Not everybody considers safety in the same way, people look at different angles. We shut down our locker rooms from two to three o'clock every single day just to clean out the locker rooms.
We never did that before, so there's just certain things that we've done that have been proactive, and make our members feel healthier.
ATN: If you had to provide advice to other gyms to mirror that growth, what would it be?
Tony Scrimale: Yeah, I mean you know, the number one thing is to have empathy for your members. You know, it's one thing to look at it from an owner's standpoint, but it's another thing to look at as far as the perception of a member and really what their experiences.
The biggest difference between our team, our executive team, and a lot of people that are within our industry is we live, eat, and sleep our product. I'm working out in one of our clubs every day.
Right now, company-wide, we have a contest that's based on who, of our employees, can get the healthiest within two months, The girl who won, we actually sent her to Iceland on an all-expense paid trip. She was voted in over everybody else right now based on the biggest change. We have over two hundred people participating in this, so I think that you know, doing things like that and making your staff utilize your product. Having that member experience creates that empathy and really leverages what you've got to give or take within your facility.
ATN: Do you have any concerns about market fluctuations/inflation?
Tony Scrimale: In our model, we don't. If I were some other models out there at a higher price point, I might be a little bit more concerned. Our membership with group fitness is $21 dollars. So, when you think about that like you can afford to go every day of the week if you choose, for up to as many hours as you want. It's the best bang for our buck, the best bang for your buck. The high-value low-priced competitor really placed our advantage during inflation, so I think our numbers are going to continue to climb.
Our product has gotten tenfold better, but our prices remain the same. If you go back 25 years ago when I was started, all the gyms were 20 and 30 bucks a month, and they were horrible gyms compared to what the offering is nowadays. So, we're in one of the few industries where the products got way better, but the price has almost gone backwards.
ATN: Why do you think Zumba has been so popular in group classes?
See Also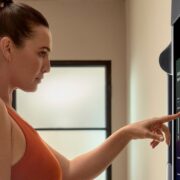 Tony Scrimale: With the pandemic, at the end of the day, we saw that even though people were scared about social spacing, they liked anything that was group participation where they had a sense of community through exercise. Zumba has really taken off. Zumba is a great workout, and it's a class that members are going to come to because they enjoy it. They're probably coming to three to four, if not five classes a week. The other thing is that it caters to your novice, to your person that has never walked through the door before. It also caters that person that can get up there like an instructor and shake it out. If a Zumba class is going on, the entire gym knows it. Zumba classes are creative and fun. So, I think a lot of people forget that the health club industry is really about energy. When people ask me: what's the difference between Crunch and L.A. Fitness and 24 Hour Fitness, or any of the competitors that out there, is we have an environment that's contagious. Everybody says you guys have the best energy, and Zumba plays a part in that, along with our other classes.
ATN: Have you made any changes to group classes, such as scheduling, programming, or technology?
Tony Scrimale: Crunch Corporate came out with an online check-in platform which has been great. The one adjustment that I could say to other gym owners is that we've switched to a performance grid. Most recently, in the last year, instructors that pack the house make slightly more money based on attendance. So, what that does is that get your instructors engaged to really promote their class, whether through their own social media aspects, or really deliver an ultimate experience.
The other thing is a lot of our classes used to be an hour. We've shortened a lot of our classes to 30 and 45 minutes, so people might do two classes if they wish, but they could be two different types of classes. But the benefit of that is that people like me, who just want a quick 30 minutes where I forget about my super phone or super computer—I'm just in and out. We made adjustments with shorter class times: made them more impactful. We've increased the participation as far as through the instructor by incentivizing them.
ATN: How do you see CR Fitness's long-term vision fitting into the future of the fitness industry?
Tony Scrimale: I still think that everybody is still focused on the wrong thing in our industry. You know, when you look at obesity, it's at an all-time high in the country. Gym owners out there have a tendency to focus on other gyms, and that's a concern of mine. There's always going to be a new shiny gym that pops up. There is 28-30% of a population that belongs to a gym. That leaves 70% of the market, or a community that's out there that still probably hasn't made a change.
In in my opinion, my focus and my advice to anybody out there is: let's get back to the basics and focus on customer service and help people who haven't taken the leap of faith to walk into any of our facilities, and really make a change in their life. The other thing that I can tell you that we've learned is that people have lost their identity, and you know, I think there's room in this market for a lot of different brands. I think there's room for more competition. Be confident in who you are and what your product is. Be the best at what you do already. If you're the best at what you do already, then you don't get to focus on anybody else. That would be my piece of advice.