The Most Popular Workout Music Tracks in 2022 Revealed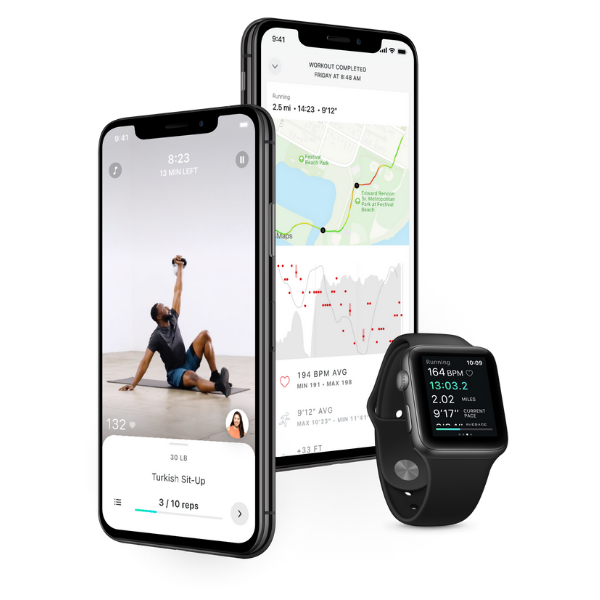 Candace Cordelia Smith
Candace Cordelia is a Pennsylvania-based journalist and on-camera broadcaster/host, with…
A little more than half of the year is already over. In light of this fact, Athletech News takes a look at the most popular workout tracks of 2022, with insight from Feed.fm's recent "Power of Music in Digital Fitness" report.
What were the songs you listened to in heavy rotation during your workout sessions this summer? Were any of them sung by Justin Bieber or Olivia Rodrigo by any chance? It just so happens that Bieber & Rodrigo are among a handful of musical artists featured in Feed.fm's "The Power of Music in Digital Fitness" study. Their songs, "Hold On" and "good 4 u," respectively, were two of the top 20 workout music tracks in both connected devices and fitness apps in 2022.
As confirmed to Athletech News by Feed.fm, the most popular fitness tracks of the Feed.fm's report were based on total streams across Feed.fm's fitness partners and their end users. These are "a combination of live and on-demand group classes, along with individual training sessions in digital fitness and wellness apps." Feed.fm's music is delivered radio-style and professional curators are used to create stations specific to each partner and/or use case. The music is played in random order during workout sessions, but some partners give end users the opportunity to pick which music stations they'd like to listen to, while other partners give end users the option to listen to music via a set station for each workout.
Feed.fm's study also found that professionally curated music drove three times higher session times across all digital fitness applications and increased Day 90 retention by 1.7x. When it comes to the type of music genre to reign supreme over the summer of 2022 for exercise lovers, pop dominated in relation to EDM, Ambient, Hip Hop, Rock and Country music for connected devices, and did the same for fitness apps where Hip Hop, EDM and Ambient music were also in the mix. Ambient music was the second most popular genre for fitness enthusiasts across connected devices and fitness apps.
Apart from Bieber's "Hold On" and Rodrigo's "good 4 u," here's a list of the other popular songs uncovered by Feed.fm's findings:
"Kiss Me More" (feat. SZA) by Doja Cat
"Stay" by The Kid LAROI & Justin Bieber
"Shivers" by Ed Sheeran
"MONTERO (Call Me By Your Name))" by Lil Nas X
"Butter" by BTS
"Need to Know" by Doja Cat
The report also shares several tips for fitness leaders and brands seeking better ways to engage consumers using a more cohesive music strategy, The first key, according to Feed.fm, is to "know your audience" by picking "appropriate artists & songs for your target demographics." The second piece of advice is to "focus on intensity" rather than just a song's tempo in order to gauge ambiance. The third key is to keep things fresh, by implementing new, trending songs along with familiar hits for all to enjoy while sweating it out.
Candace Cordelia Smith
Candace Cordelia is a Pennsylvania-based journalist and on-camera broadcaster/host, with a reporting background in wrestling, entertainment, and lifestyle. Her reporting work has been featured on websites and in publications such as Bustle, Pro Wrestling Illustrated, New York Daily News, am New York, ABC News, Yahoo!, Good Morning America, Madame Noire, Sister 2 Sister, etonline.com, Diva Dirt and The Everyday Fan. Her favorite workout influencers include Chloe Ting, Cassey Ho, Pamela Reif and Mary Braun. She still can't stand burpees and Rebbl Dark Chocolate Immunity Elixir is one of her favorite post-workout protein sips. You can follow Candace on Twitter @CandaceCordelia and on Instagram @thatgirlcandace16.