STRIVE Secures $6M in Funding with Participation from Athlete Investors
Jonathan Taylor and Troy Smith are backing the fitness performance platform
STRIVE, a fitness performance platform that incorporates sensors into compression apparel, has raised $6 million in Series A funding. The company has a significant presence in the world of elite athleticism, with over 215 professional and collegiate athletes and teams using STRIVE's fit technology to optimize athletic performance in the NFL, NBA, NHL, MLB, MLS, EPL, and NCAA.
With the addition of the new funding, STRIVE has now raised a total of $10.5 million since its inception in 2016.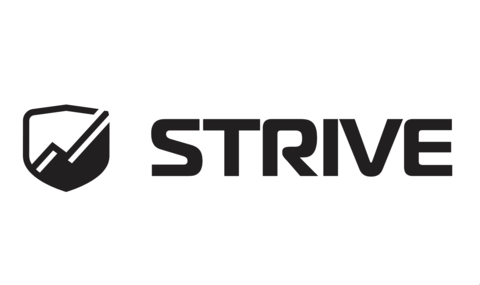 The fitness tech platform utilizes electromyography (EMG) to monitor the muscle performance of elite athletes' hamstrings, glutes, and quadriceps. Using proprietary algorithms and sensors that integrate into compression clothing, STRIVE can provide accurate and actionable data. The fitness tech is being used by the NFL's Baltimore Ravens, Kansas City Chiefs, and the U.S. Air Force.
Future Communities Capital led the funding round, with participation from SeaChange Fund, SeedtoB Capital, Jas Ventures, Gaingels, Founders First, Macnica Investment Partners, fama Ventures, Biosphere Investment Group, and Thinkuvate.
Jonathan Taylor of the Indianapolis Colts and former Heisman Trophy winner, NFL and Ohio State University quarterback Troy Smith also took part in the round. Taylor and Smith will assist STRIVE in its innovation efforts to help elite athletes and teams achieve and maintain peak performance.
The funding will be used to expand sales and marketing in order to scale up the growth of STRIVE's athletic and military customers, as well as to advance efforts in the industrial sector.
"At Future Communities Capital, we look for unique ways to improve legacy industries, and we're impressed with STRIVE's ability to help elite athletes and teams push themselves to improve," said Managing Director of Future Communities Capital, Rohit Gupta. Gupta has joined STRIVE's Board of Directors.
"We see tremendous value in optimizing human performance – whether on the field or for other applications, and we're excited to join STRIVE on their journey," Gupta added.
"As a professional athlete, I've used countless technologies to help me find an edge. STRIVE is the first one that has helped me understand my physiological strain, fatigue, and efficiency, which help me play faster and stronger," said Taylor, the NFL's leading rusher for the Indianapolis Colts. "I'm excited to partner with STRIVE and to see how they can continue to help me and other athletes safely push ourselves to peak performance."
STRIVE's founder and CEO, former professional basketball player Nikola Mrvaljevic, told SportTechie last year that the company's goal is to provide the "best muscle data and the best platform for muscle data."
"At STRIVE, we are exceptionally proud of our track record of helping athletes and teams optimize performance, but that is just the tip of the iceberg" said Mrvaljevic. "We will use this funding to advance our work with some of the world's greatest athletes, while building out new use cases that will help STRIVE achieve significant growth and scale. It's an honor to announce today's funding and the next chapter for STRIVE as we continue to grow and impact how people move."
The fit tech platform collaborated with Spartan, an endurance sports and extreme wellness brand, earlier this summer. Spartan Trail participants will be able to use STRIVE's technology to gain insight into muscle strain and exertion during an upcoming event in September as a result of the collaboration.
Courtney Rehfeldt
Courtney Rehfeldt has worked in the broadcasting media industry since 2007 and has freelanced since 2012. Her work has been featured in Age of Awareness, Times Beacon Record, The New York Times, and she has an upcoming piece in Slate. She studied yoga & meditation under Beryl Bender Birch at The Hard & The Soft Yoga Institute. She enjoys hiking, being outdoors, and is an avid reader. Courtney has a BA in Media & Communications studies.