Reese Witherspoon & Ryan Phillippe's Kids Model Beyoncé's Halls of Ivy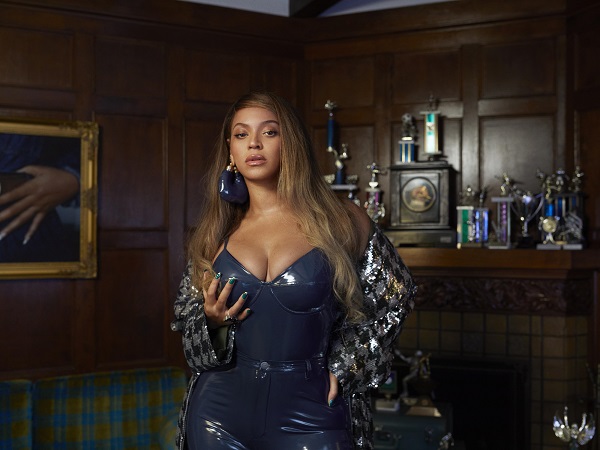 Candace Cordelia Smith
Candace Cordelia is a Pennsylvania-based journalist and on-camera broadcaster/host, with…
Ava and Deacon Phillippe modeled looks from the athleisure range, which both siblings called attention to on their Instagram accounts
Reese Witherspoon and ex-husband Ryan Phillippe's kids, Ava and Deacon, are crazy in love with Beyoncé's new Halls of Ivy, the fifth collaborative collection of adidas x Ivy Park. Photos of the siblings modeling a number of sporty items from the clothing range were unveiled on the official Ivy Park Instagram page in early December to help promote the Dec. 9 release of items from the clothing line.
18-year-old Deacon wore athleisure looks including lime green sneakers with a matching green corduroy jacket and hoodie and a grey sweatsuit with black boots. His sister, 22-year-old Ava, appeared to enjoy wearing long black and white houndstooth-painted fingernails with a matching houndstooth headband and halter top.
Fans couldn't help but comment on Ava's likeness to her mom and one of her most famous characters to date — Elle Woods.
"It's giving Elle Woods," wrote a fan, while another said, "Her mama really said copy AND paste."
Deacon was also described by fans as being the spitting image of his father, Ryan Phillippe. "Look just like his dad!!!! [heart emoji]," one wrote.
The Reese Witherspoon-Ryan Phillippe kids expressed their gratitude for being a part of the Ivy Park family on their respective Instagram accounts.
Next to a snapshot featuring one of his Ivy looks, Deacon wrote, "Thanks for having me [trophy emoji]."
Ava presented a longer response summing up her one-of-a-kind modeling experience. She began, "No words could do it justice, but I'll try: this was a dream invitation from the legend that is @beyonce & and her first-class team of creatives. Their dedication to every detail & genuine kindness on set was so special to witness. This was a truly awesome experience made even better having my brother by my side." 
"A big thank you to @weareivypark & everyone involved with this project for making it all so memorable & fun. Oh, and of course, a million thanks to Queen [bee emoji.]," Ava added.
Mom Reese commented on the photo with a simple bee emoji of her own.
A collegiate-inspired promotional video starring Ava, Deacon, several other Halls of Ivy Park models, and Bey herself can be viewed on Ava's Instagram account.
According to magazine Elle, Halls of Ivy will be "exclusively released" via the Adidas website for 24 hours on Thursday, Dec. 9. After that, items will be available everywhere else on Dec. 20, just in time for any last minute Christmas shopping.
Candace Cordelia Smith
Candace Cordelia is a Pennsylvania-based journalist and on-camera broadcaster/host, with a reporting background in wrestling, entertainment, and lifestyle. Her reporting work has been featured on websites and in publications such as Bustle, Pro Wrestling Illustrated, New York Daily News, am New York, ABC News, Yahoo!, Good Morning America, Madame Noire, Sister 2 Sister, etonline.com, Diva Dirt and The Everyday Fan. Her favorite workout influencers include Chloe Ting, Cassey Ho, Pamela Reif and Mary Braun. She still can't stand burpees and Rebbl Dark Chocolate Immunity Elixir is one of her favorite post-workout protein sips. You can follow Candace on Twitter @CandaceCordelia and on Instagram @thatgirlcandace16.