MyFitnessPal Adds Feature for Personalized Nutrition Tracking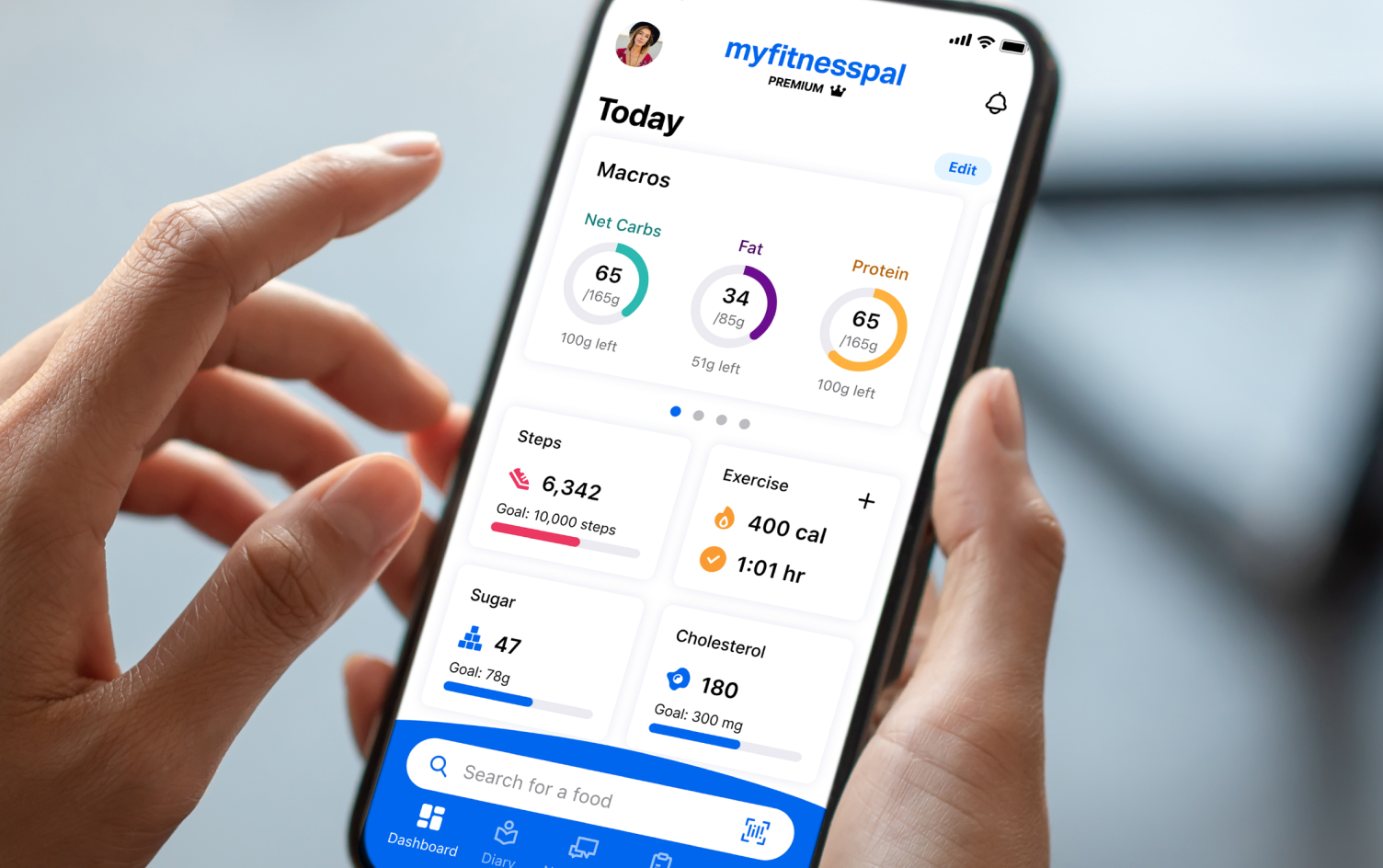 credit: MyFitnessPal
The app's new customizable dashboard will make personalized goal setting easier than ever 
MyFitnessPal, the global nutrition and food-tracking app founded in 2005, has launched a customizable dashboard that allows users to personalize their tracking experience by offering easier goal-setting and new nutrient-specific options.
The update represents a shift away from calorie counting being the sole focus for all members, as MyFitnessPal now allows individuals to add and emphasize two custom goals. 
"MyFitnessPal continuously aims to empower individuals to take control of their nutrition – and to be a daily companion in their health and wellness journey. Our members told us that they wanted to be able to easily edit goals and customize the dashboard," said Tricia Han, CEO of MyFitnessPal. "With our newest feature, members will be able to track the factors of nutrition that have the biggest impact on their personal goals and what will ultimately help them succeed."
The new customizable dashboard is exclusively available for MyFitnessPal Premium members. By selecting the 'edit' button in the top right corner of the dashboard screen, users can review 16 nutrient goal card options, including carbohydrates, fats, potassium, protein, monounsaturated fat, saturated fat, and trans fat. Users can thus tailor their tracking experience to their specific needs and preferences.
MyFitnessPal boasts one of the largest food databases globally, featuring over 14 million food items, along with access to 500 recipes, 50 workout routines, 80 exercise demonstrations and 35 connected fitness partners.
This recent product innovation provides users with a deeper understanding of the nutrients required to make healthier food choices and supports those at risk of diet-related illnesses.
The update also reinforces MyFitnessPal's ongoing collaboration with the White House Conference on Hunger, Nutrition and Health, part of a shared mission to make Americans healthier by 2030.
"Equipping members with the tools and knowledge to make more informed and personalized decisions is a key goal for MyFitnessPal," said the company's chief marketing officer Katie Keil. "Continuing to innovate and personalize tracking options sets our members up for success and offers them a path forward to pursue healthier lifestyles."