Feed.fm on Music Integration in Fitness Industry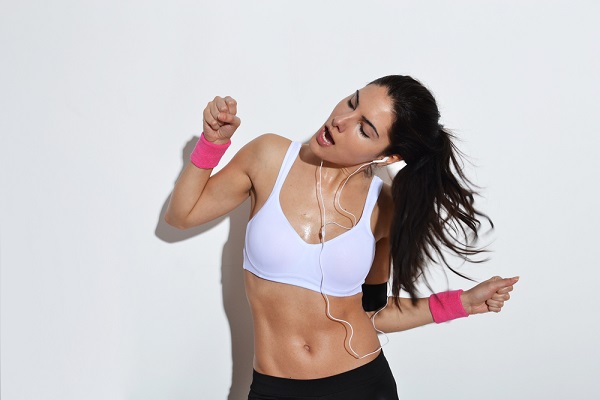 Athletech News catches up with Feed.fm and discusses the unification of the fitness & music industry.
"No one is loved like musicians. I really think that musicians, probably musicians and cooks, are responsible for the most pleasure in human life. Music makes people happier, and it doesn't harm them. Most things that make you feel better are harmful. It's very unusual. It's like a drug that doesn't kill you," Fran Lebowitz said in an episode of Netflix's "Pretend It's a City," which offers her no-nonsense commentary on modern society and culture.
Most would agree that music is essential to the human experience. It's been created and shared throughout history in times of both strife and celebration. It's also a huge marketing tool, especially in the world of fitness. The wellness industry shifted considerably due to the global pandemic, at times due to necessity, and as an opportunity to advance or innovate marketing strategies. The pandemic led to a rise in fitness streaming, purchases of at-home equipment, bikes, and wearable devices. It also started a seemingly never-ending race to attract the hottest artists and discover how to integrate music into popular fitness platforms efficiently.
Once the pandemic hit, many pivoted to at-home fitness due to gym closures or preferring to limit social interaction. Fitness leaders quickly churned out live and on-demand classes. There were some benefits – members were attracted to the ease of attending a class without leaving home, and the at-home model attracted new people to give home-based classes a try. The tricky part was integrating fresh music that attendees would enjoy with the proper licensing in place. Fitness platforms needed to avoid any possibility of future legal trouble, as Peloton experienced. In 2019, the well-known fitness company had to settle a $370 million copyright infringement lawsuit for using copyrighted music during on-demand and live-streamed workouts.
After Peloton's settlement, the company quickly changed course and moved into the good graces of the music industry. Peloton developed relationships with notable artists and hosted events using the music of Beyoncé, Verzuz, Usher, and even received consent from Elvis Presley's estate to use exclusive remixes. Beyoncé in particular has forged a deeper partnership with Peloton, launching #PELOTONPARK.
Along with Peloton, Apple Fitness+ has attracted famous performers with an Artist Spotlight roster that includes Billie Eilish, Nicki Minaj, and includes a cerebral and creative "Time To Walk" series with personal stories that include Dolly Parton and Shawn Mendes. SoulCycle also got into the game and hosted a pop-up event this past spring, celebrating Lady Gaga's 10th's anniversary of her album Born This Way and teamed up to support Mental Health Awareness, a cause that is important to Lady Gaga.
Fitness companies are eager to attract big-name artists for partnerships and are willing to pay for a vast collection of music options because they know that a fantastic playlist is fundamental to an invigorating workout experience.
"Whether at home or in the gym, music matters," says Lauren Pufpaf, COO & Co-Founder of Feed Media Group. "In fact, in a 2021 consumer survey we found that 93% of people say music makes or breaks a workout. That holds true no matter the medium – a great soundtrack to an on-demand video is no less important than the right music in a VR dance/fitness game."
Enter the rise of business-to-business music platforms, which offer a full suite of tools for fitness companies who can quickly integrate music legally into its fitness apps and digital experiences. The need for B2B music providers increased during the at-home fitness craze. Music providers offered a one-stop shop to handle the legal and back-end tech so fitness companies could focus on its consumers and growth. One industry leader, Feed.fm, emerged with a solution, providing a proprietary music application and software integration so artists are credited and its clients like Mirror, Tonal, FightCamp, and ClassPass, can use popular music easily – and legally.
Feed Media Group's CEO and co-founder, Jeff Yasuda, says that Feed.fm has upcoming partnerships to support a wide spectrum of digital experiences.
"Feed Media Group sees a massive opportunity to continue to build win/win/win scenarios when it comes to music. At the end of the day, end users want amazing apps and digital experiences with music at the core. The brands we support want to create engaging, meaningful content to support their users, and the rights-holders want to capture as much value as possible from their content. It's all about creating value, whether you're an exerciser, a mobile app, or a record label – we want to help you thrive." Yasuda says.
Feed.fm recently introduced Adaptr, which is suited for app and game development for start-ups and developers. The Adaptr platform allows users to add music to their apps easily.
Companies like Feed.fm also need to cultivate relationships with artists to support the unification of the fitness and music industry and to further expand. There is more than just legalities involved; it's about building a connection with all players in the industry.
"Maintaining close contact with the artists we know and love as well as their cadre of partners across labels, publishers, management companies, booking agents, and the media and tech distribution hubs has been important to Feed. We also feel that each of these participants represents an important part of the broader industry and have important nuggets of valuable information to share," says Yasuda.
The music service company recently launched a podcast, "Voices Behind the Music," to share insights, stories, and advice from the music industry every Tuesday. Yasuda notes that the podcast will offer interesting material from an industry that he says is often shrouded with mystery and secrecy.
In a post-pandemic world, and with people returning to the gym, questions arise regarding the future of fitness. Will people engage in a new model, like hybrid fitness, that will mix the at-home fitness experiences people have embraced while still hitting the gym a few days a week? Pufpaf theorizes that the last two years have laid the groundwork to maintain a balance.
"We're hearing from the brands we work with that their members are really embracing the digital hybrid. People have now invested in equipment, cleared space, and have gotten more comfortable with remote training, so they are reluctant to give up the advantages (primarily convenience) of working out at home. That said, people miss the community and the extra motivation of in-person training. I think we have an opportunity to keep the positive changes we've made over the last few years but still find a way to connect in person safely," Feed.fm's Pufpaf says.
One thing is certain: music integration platforms are an emerging winner from a tumultuous two years. With gaming, immersive fitness experiences and VR on the verge of becoming more mainstream in the near future, such services can easily expand past fitness.
Courtney Rehfeldt
Courtney Rehfeldt has worked in the broadcasting media industry since 2007 and has freelanced since 2012. Her work has been featured in Age of Awareness, Times Beacon Record, The New York Times, and she has an upcoming piece in Slate. She studied yoga & meditation under Beryl Bender Birch at The Hard & The Soft Yoga Institute. She enjoys hiking, being outdoors, and is an avid reader. Courtney has a BA in Media & Communications studies.