Peloton Announces 72 Hours of Beyoncé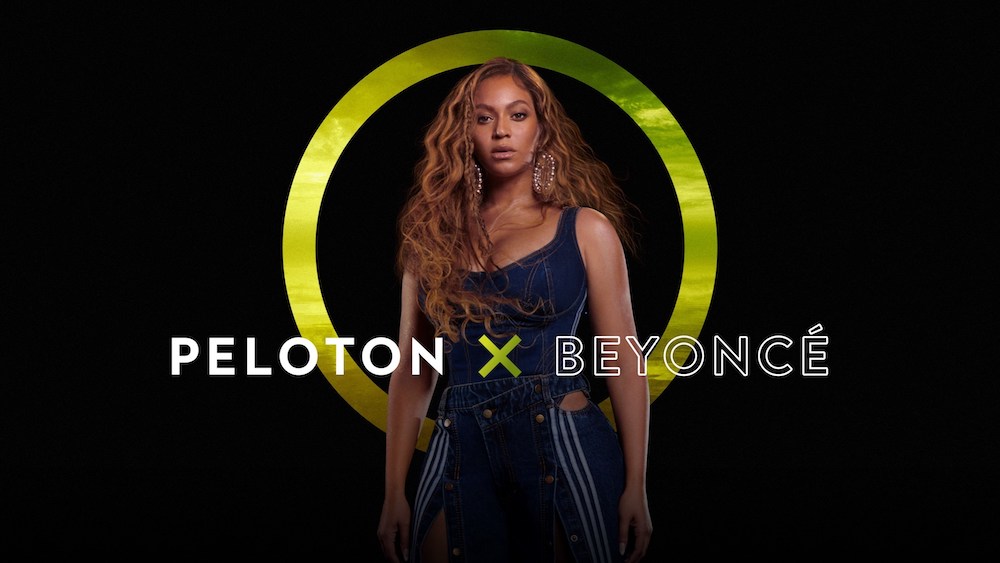 Photo credit: Daniel Sannwald
The fitness company & Queen B team up October 19th.
Peloton just announced an installment featuring Beyoncé, launching on October 19th. Dubbed Peloton x Beyoncé Artist Series, it will be Peloton's most extensive to date, offering an exciting and invigorating 72 hours of content and 17 classes over three days. 
The interactive fitness company's promotional video on YouTube notes that this is its biggest series ever and asks Pelotoners (avid fans of Peloton) to source their power from Beyoncé. The video hypes up the upcoming event and announces new classes at the end.
Peloton is using the event with Beyoncé to open the doors to everyone. While Peloton currently has 5.9 million members worldwide, interested non-members can access the Peloton x Beyoncé Artist Series on the Peloton App for free with a complimentary 30-day trial.
The content will be streamed globally from Peloton Studios in NY, and the new studio in London. For the first time in Peloton's history, classes will be held in English, German, or Spanish.
The theme of the series is strength and power, and Peloton members will be able to enjoy tracks by Beyoncé at their own pace. This fitness experience is inclusive and has something for everyone.
The series can be experienced during cycling, tread, tread bootcamp, or even during "off-equipment" activities, like Barre, stretching, or a walk or run outdoors. Peloton has made the series ideal for non-members who want to give the platform a whirl but don't have Peloton equipment.
In addition to the event, Peloton and Beyoncé are looking to spread some good in the world and give back. This fall, they have partnered together to provide Peloton Bikes to ten historically black colleges and universities, including Howard University, Morehouse College, Morehouse School of Medicine, Spelman College, Texas Southern University, and Wilberforce University.
Peloton's Head of Music, Gwen Bethel Riley, is pleased that Beyoncé is partnering with the fitness company for the event and says that her music is perfect for harnessing a sense of power.
"The Beyoncé Artist Series allows you to mentally draw deeply from internal and external places of power and this is the soundtrack that will transport you. We are honored to have designed a new series of classes that elevate movement and music on the Peloton platform. This empowering message will motivate our community to show up for each other and for themselves," Riley said in a press release.
Peloton has had another year of sizable growth and recently announced an apparel launch.
Courtney Rehfeldt
Courtney Rehfeldt has worked in the broadcasting media industry since 2007 and has freelanced since 2012. Her work has been featured in Age of Awareness, Times Beacon Record, The New York Times, and she has an upcoming piece in Slate. She studied yoga & meditation under Beryl Bender Birch at The Hard & The Soft Yoga Institute. She enjoys hiking, being outdoors, and is an avid reader. Courtney has a BA in Media & Communications studies.