'Disruptions Make Winners,' says Bernstein Analyst: A Look at Nike, Adidas, Peloton, & Lululemon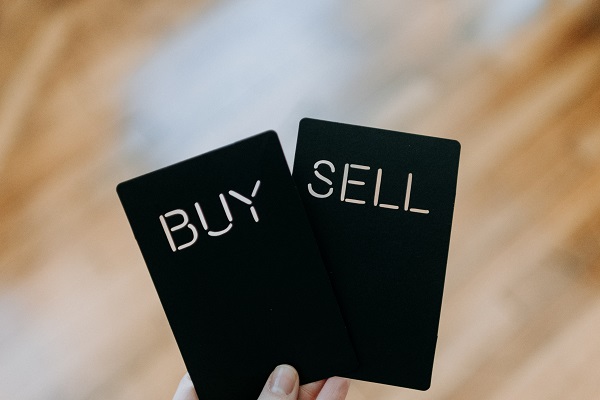 Is Peloton an unlikely hero?
Despite inflation, supply chain issues, operational challenges, and labor shortages, Aneesha Sherman, a Bernstein analyst, views such disruptions as an opportunity for winners to emerge.
While Sherman acknowledges that challenges will persist until 2023, she writes that "those disruptions are exactly why we launch with a bullish view today—in our sector, disruptions make winners."
Here is a quick rundown of Nike, Peloton, Adidas, and Lululemon.
Nike
A lowered price target, but a Buy Rating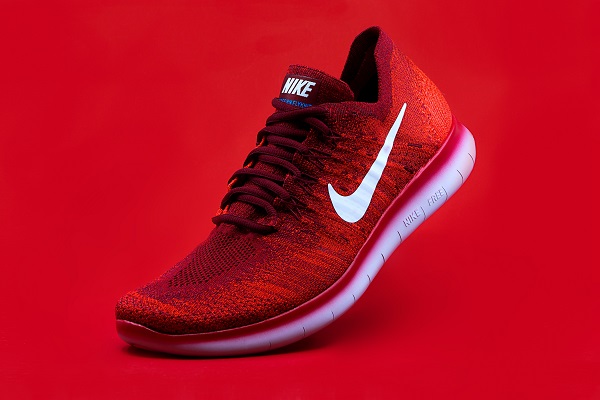 Nike, which has fallen 20% year to date, is a company that Sherman believes will emerge from the pandemic with a stronger market position and is rated Outperform, according to a report by Barron's.
Earlier this week, Jay Sole, UBS analyst, assigned Nike a $173 price target and is maintaining a Buy rating. Sole decreased the price target from $192 ahead of Nike's earnings call next week.
In a note, Sole told investors that in regards to Nike's Q4 guidance and initial fiscal 2023 outlook "if it offers one, will disappoint the market." According to Sole, Nike's business in China isn't recovering as quickly as it had hoped, and factors such as store closures in Russia and supply chain issues will weigh on the company's earnings outlook.
A Zacks analyst believes Nike will expect volatility in fiscal 2022 due to ongoing COVID variants but that the athletic apparel company's product innovation and brand strength should help drive digital sales.
Nike is expected to report earnings on March 21 after market close.
Peloton
An unlikely hero?
According to Bernstein's Sherman, Peloton is an "unlikely hero." The Bernstein analyst points to the new CEO Barry McCarthy and Peloton's new strategies as bright spots for potential.
"The stock's catastrophic fall from grace has been accompanied by rapid downward sales and earnings-per-share revisions, to the point where we think the worst-case scenarios are already priced in," Sherman noted.
"Investors will disagree on how quickly one should assume Peloton will get back on track. Regardless of the pace of the ramp, we believe the direction of travel from here is up and to the right," Sherman wrote.
The analyst at Bernstein went on to note the cult-like effect of Peloton. Professor Scott Galloway, The author and co-host of Pivot Podcast, had commented earlier this year that Peloton has a "rabid consumer base" and pointed to the strong following that Peloton instructors have created.
Adidas
Adidas has shuttered its Russian stores but reports a positive outlook
Adidas, like Nike, has also fallen 20% year to date but is rated by Sherman as Outperform.
The athletic apparel company reported a positive outlook with a forecast of an 11% to 13% increase in sales but has ceased business operations in Russia for the moment.
"We will deal with the situation as the world moves on, but right now we're trying to deal with that situation immediately and in the right way," Adidas CEO Kasper Rorsted told CNBC.
Lululemon
Lululemon will release its financial results for the fourth quarter & full year fiscal 2021 on March 29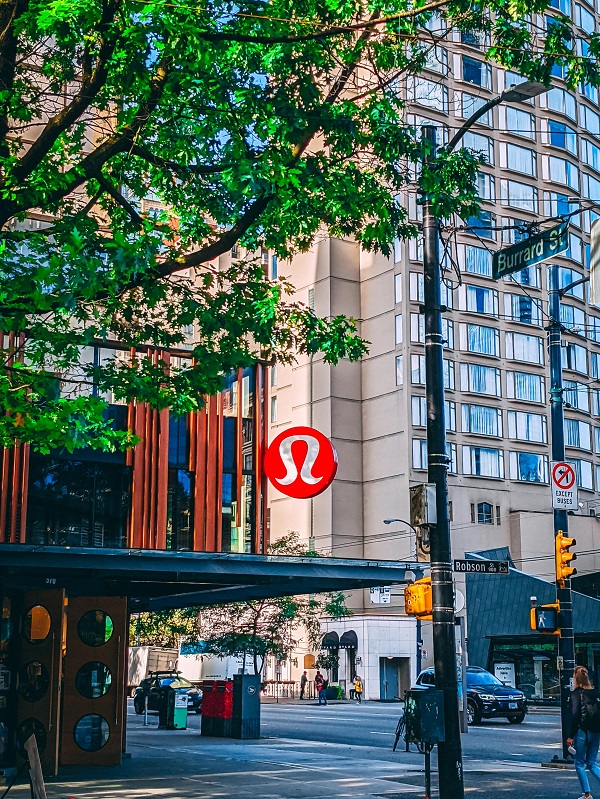 Lululemon's stocks took a dip after receiving an underperform rating from Sherman.
Yahoo Finance's Brian Sozzi commented that Sherman is cautious on Lululemon. Jared Blikre, Global Marketers Reporter, described the company as having been a "wild ride."
"This was one of the high flying stocks of the global financial crisis. It first came on my radar way back here in 2010. I think it was 2009, 2010. It was one of the first to break out from that huge load down there. And you can see, it's been a wild ride since about 2018. You take this down to a three-year look, and you can see still up 100%. But then you see the carnage over the last three months– looks like a different story here," Blikre explains.
However, Baird analyst Mark Altschwager maintains an Outperform rating on Lululemon shares with a $425 price target.
The athleisure company recently entered the footwear industry with Blissfeel, its first running shoe for women. Lululemon is slated to launch two cross trainer sneakers this summer, further competing with Nike and Adidas.
Earlier this year, Nike made a move to sue Lululemon for patent infringement, claiming that its Mirror and mobile apps are similar to its own patented technology.
Courtney Rehfeldt
Courtney Rehfeldt has worked in the broadcasting media industry since 2007 and has freelanced since 2012. Her work has been featured in Age of Awareness, Times Beacon Record, The New York Times, and she has an upcoming piece in Slate. She studied yoga & meditation under Beryl Bender Birch at The Hard & The Soft Yoga Institute. She enjoys hiking, being outdoors, and is an avid reader. Courtney has a BA in Media & Communications studies.