CEO Corner: Xponential Fitness Boss Anthony Geisler Only Sees Challenges as a 'Game to Win'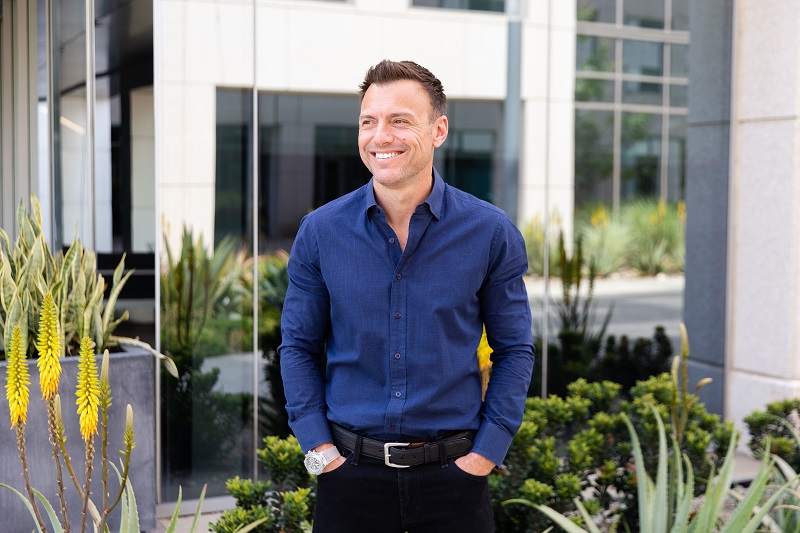 Candace Cordelia Smith
Candace Cordelia is a Pennsylvania-based journalist and on-camera broadcaster/host, with…
Anthony Geisler started working for a global franchise (McDonalds) in his youth to become the CEO and Founder of the largest global franchisor of boutique fitness brands. The fitness pioneer reflects on his beginning as an entrepreneur and how he became one of the most highly regarded names in the fitness industry for Athletech News's CEO Corner.
Being a trailblazer can start at any stage of one's life. For Xponential Fitness founder and CEO Anthony Geisler, his leadership journey began in his early years working at his mother's cleaning business and earning a meager pay as a teenager for a local McDonalds. He became the first in his family to graduate college in 1999 (the prestigious University of Southern California — Los Angeles) and went on to pursue a career as an entrepreneur. Within one year, Geisler and a friend founded and sold a dot-com company for $20,000. This same company was valued for $170 million by the year 2000.
An LA Boxing purchase and record-breaking sale to UFC Gym and Club Pilates acquisition was eventually added to Geisler's impressive resume. But it wasn't enough for the ambitious tycoon, whose motivation to make Pilates accessible via Club Pilates led the company's growth to over 600% in two years. Geisler wanted to completely upend the fitness industry by curating the very best in fitness brands. He did just that with the launch of Xponential Fitness.
With Geisler's sharp business acumen and tastemaking skills, Xponential Fitness has become the go-to establishment for finding boutique fitness hallmarks across all platforms and exercise needs. Pure Barre, CYCLEBAR, STRIDE, Rumble Boxing and StretchLab are just some of the well-known fitness centers/brand names under the Xponential umbrella. Xponential has grown to having more than 3,300 licensed locations in North America, and in 2022 broadened its reach with XPASS and a new digital on-demand workout platform called Xponential+.
The figurehead of franchise boutique fitness spent some time away from taking over the fitness world to meditate on his past, present and the future of in-person fitness for Athletech News's CEO Corner series.
Athletech News (ATN): Please tell us about your current company and how either your role or the company (if you are a founder) came to fruition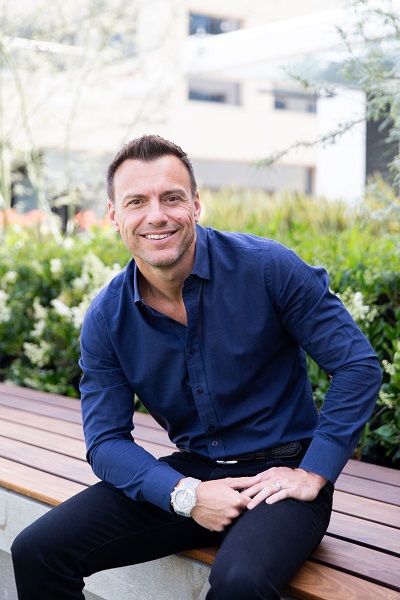 Anthony Geisler: Xponential Fitness is a curator of leading brands across a variety of verticals in boutique fitness including Pilates, barre, yoga, boxing, rowing, cycling, stretch, dance, functional training, and running. We began by acquiring Club Pilates in 2015 and developed it into the household name that it is today. We realized there was way more opportunity with scheduled boutique fitness, our playbook, and franchisee support structure – in 2017, Xponential Fitness was formed.
Over the last 4 years we have acquired boutique fitness brands, both emerging and established brands, that had an incredible product that we saw an opportunity to grow into household names.
ATN: What was your journey like to get to this point?
Anthony Geisler: I have always had a passion for entrepreneurship. Even before getting into fitness, I built companies from unique opportunities identified in the market. In the early 2000's, I joined a boxing gym called LA Boxing. I saw the brand's potential at a larger scale, so I purchased the gym's two studios. I built a team and franchised the concept, which became the largest boxing, kickboxing and mixed martial arts fitness franchise, before ultimately selling the company to UFC Gym and staying on as its President.
In 2015, I began looking at other boutique fitness concepts and specifically, Club Pilates when I recognized how much growth there could be in Reformer-based group Pilates. We laid the foundation of a strong franchise model with extensive franchisee support and developed Club Pilates across many markets over the next few years.
ATN: What is your greatest strength?
Anthony Geisler: Create goals that form a larger vision for Xponential and then have the determination & creativity to find a way to achieve those goals no matter the challenges we may face along the way.
ATN: What motivates you?
Anthony Geisler: Seeing goals and challenges as a game to "win."
ATN: What are some of your daily habits?
Anthony Geisler: I wake up early to train so I can be back when my daughters wake up each morning.
I always stop on my way home after training and get my daughters starbucks before coming home to them – it's our morning ritual and starts my day off well.
ATN: What was your first job?
Anthony Geisler: My first job was at McDonalds when I was a teenager – I was paid $4.25/hour. It was at a time when McDonalds was positioning itself as a restaurant experience so I refilled drinks and bussed the tables. I did that for a year and then moved onto the front counter and drive-thru service. I was there for two and a half years and looking back on it, it's interesting that my first job was in franchising.
ATN: Where did you get the idea for your current business?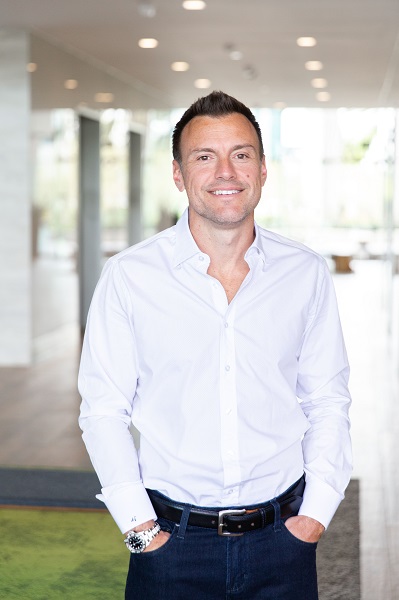 Anthony Geisler: The success of Club Pilates created an interesting challenge where franchisees were coming back to us and if they had bought one studio, they wanted to buy a second or if they'd bought three studios, they wanted to buy a fourth. It was a great "problem" or challenge to have: we couldn't sell more in many markets because we were sold out.
It then became a discussion of how do we sell a second Club Pilates or a fifth or a sixth to the same franchisee so they can continue to expand their portfolio and we can continue to expand ours. We decided to expand into a second modality, which was cycling with CycleBar. And from there, we expanded to offer a third, fourth, fifth, sixth, seventh, eighth, ninth, and most recently our tenth brand. Our average franchisee in that system owned three franchises.
ATN: When did you know you had something of substantial value?
Anthony Geisler: It was when I saw how many Club Pilates franchises we were selling and able to open and ramp up quickly and successfully – I knew that our model and systems were working. In 2017 we began receiving inquiries from a number of private equity firms which was the next sign that we had something unique and of value in the market.
ATN: What charities are important to you? What does philanthropy mean to you?
Anthony Geisler: Xponential and I personally support Miracles for Kids which is a nonprofit founded in 2002 serving children with life-threatening illnesses and the families that care for them. Miracles for Kids operates programs that provide financial aid, basic needs and wellness to patients and their families, creating stability when families are crumbling from the financial and emotional devastation of fighting for their child's life.
I feel very blessed to have two healthy daughters and feel immensely for parents who are struggling financially and emotionally to support their children with life-threatening illnesses.
ATN: Where do you see the future of fitness going?
Anthony Geisler: I believe in-person fitness where community and accountability can thrive in a physical space will be what we continue to see in the future – that is what we are seeing across our brands. The popularity of digital fitness throughout the pandemic has created more choices for consumers though and we recognize people want the option to take a class online as well so we will always take an omni channel approach and deliver a premium digital fitness experience as well.
Candace Cordelia Smith
Candace Cordelia is a Pennsylvania-based journalist and on-camera broadcaster/host, with a reporting background in wrestling, entertainment, and lifestyle. Her reporting work has been featured on websites and in publications such as Bustle, Pro Wrestling Illustrated, New York Daily News, am New York, ABC News, Yahoo!, Good Morning America, Madame Noire, Sister 2 Sister, etonline.com, Diva Dirt and The Everyday Fan. Her favorite workout influencers include Chloe Ting, Cassey Ho, Pamela Reif and Mary Braun. She still can't stand burpees and Rebbl Dark Chocolate Immunity Elixir is one of her favorite post-workout protein sips. You can follow Candace on Twitter @CandaceCordelia and on Instagram @thatgirlcandace16.