Walla Software Secures $13M, To Assist Boutique Fitness Studios in Navigating 'New Normal'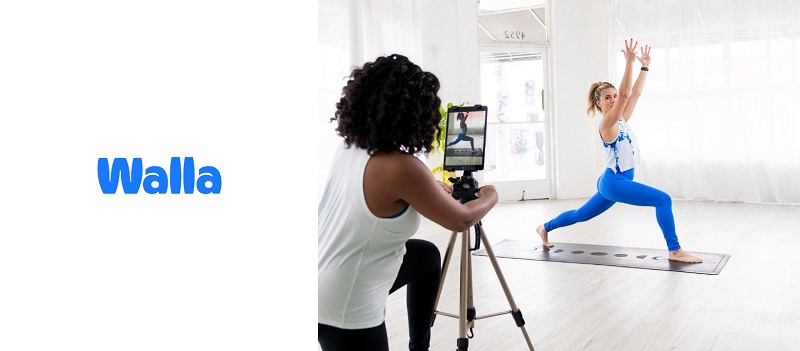 CEO Laura Munkholm says investors are bullish on the fitness studio management software
Walla, an all-in-one studio management software for boutique fitness businesses, has announced an $8 million Series A funding round led by Industry Ventures following a $5 million seed round.
TenOneTen Ventures, Keshif Ventures, and Crescent Ridge Partners also participated in the round.
Walla plans to use the funds to expand its software offerings, which will include an email and text automation platform as well as an appointment solution for private sessions.

The SaaS platform, which debuted in 2020, has assisted fitness studios such as The River, Salt Fitness, Seattle Yoga Arts, and 502 Power Yoga in improving daily operations, strengthening client relationships, and bolstering their fitness business ventures.
"We've had our eyes on the impact of the pandemic on various industries, and the fitness industry has had to make some of the biggest pivots and concessions, making it ripe for technology disruption," points out Jonathan Roosevelt, Managing Director, Industry Ventures. "We're fully aligned with Walla's vision to make boutique fitness studios more agile and future-proof through technology."
Walla employs behavioral psychology to foster loyalty, community, and client retention, resulting in students developing consistent habits of attending classes and meeting their personal health objectives.
Laura Munkholm, President and Co-founder of Walla, says her mission is to revolutionize the fitness industry's software so clients can get (and keep) clients moving. She sees the challenges of the last two years as an opportunity for the fitness industry. "The COVID-19 pandemic brought upon a new era for fitness businesses, and we want to provide all studios with the ability to adapt, grow and thrive, leaving the tech fatigue of the past two years behind," Munkholm says.
Munkholm tells Athletech News that despite the difficult fundraising environment, this latest round of investment shows that investors are bullish on Walla and confirms how powerful a player the fitness-SaaS platform is in the FitTech space.
See Also
"A very small percentage of women-owned companies ever get to this stage, and I feel incredibly lucky to have an executive team and bench of investors that believe in Walla's vision alongside me. This is especially true given our customer base is so heavily women-owned–I'm more fired up than ever to help women small business owners future-proof their fitness businesses," Munkholm says.
The capital infusion has come at an opportune time, Munkholm remarked, particularly as fitness businesses face a potential recession. Regardless of what may come, Munkholm says Walla is ready for it.
"We're feeling fully equipped and committed to helping our clients weather any storm, and through this series A investment, we're in a position to do so at scale. We're using the investment to grow our team to support our growing base of clients and expand our product offering to deliver the most complete studio management software on the market. This includes taking a handful of ancillary products studio owners use outside of our platform, like text and email marketing, and bringing them into the Walla solution for a more seamless experience," Munkholm tells us.
Boutique fitness studio owners are encouraged to schedule a 10-minute intro call with Walla.
Courtney Rehfeldt
Courtney Rehfeldt has worked in the broadcasting media industry since 2007 and has freelanced since 2012. Her work has been featured in Age of Awareness, Times Beacon Record, The New York Times, and she has an upcoming piece in Slate. She studied yoga & meditation under Beryl Bender Birch at The Hard & The Soft Yoga Institute. She enjoys hiking, being outdoors, and is an avid reader. Courtney has a BA in Media & Communications studies.