Peloton Co-Founders Are Launching a Direct-to-Consumer Rug Brand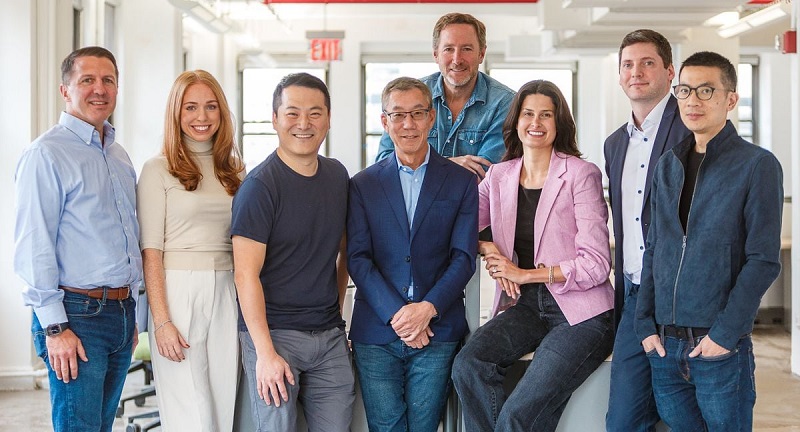 Former CEO John Foley and his two co-founders, Hisao Kushi, Peloton's former Chief Legal Officer and Yony Feng, former Chief Technology Officer, are launching a new direct-to-consumer rug brand called Ernesta
Three Peloton co-founders, John Foley, Hisao Kushi, and Yony Feng, are founding a new direct-to-consumer custom rug brand: Ernesta. The company, set to launch next spring, is backed by a $25 million Series A round of funding led by Addition.
While the pivot from fitness to home décor may seem out of the blue, Foley, Peloton's former CEO, has long nurtured his passion for design and architecture. The name "Ernesta" is a nod to Ernest Hemingway, whose understated style is a source of inspiration for the venture. Along with Kushi, Peloton's former Chief Legal Officer, and Feng, Peloton's former Chief Technology Officer, Ernesta is bringing Jamie Beck on board, another former Peloton executive who recently served as The Shade Store's Executive Vice President of Operations.
Although the rug market is crowded, custom rugs is a unique concept that has not yet scaled. Ernesta will use U.S.-based mills to manufacture its rugs and go direct-to-consumer. Through this strategy, Foley hopes to offer premium products with fast shipping and at affordable prices. In addition, similar to the gamification strategy used for Peloton, Ernesta will likely include tips, discussions, and "before-and-after" challenges.
Despite the looming recession, Foley remains positive. "One of our foundational tenets is value. If we were trying to launch a luxury brand, I'd be nervous. But in recessions, value-conscious brands rise up. … I know it's a little cavalier to say, but I think it's a great time to launch this business," says Foley about the rug business by Peloton co-founders.
Foley left Peloton's board only two months ago after founding the fitness revolution only 10 years ago. With Ernesta, Foley takes on a new challenge and industry, from the bike to the floor.