Peloton Plans to Remove Video Chat Feature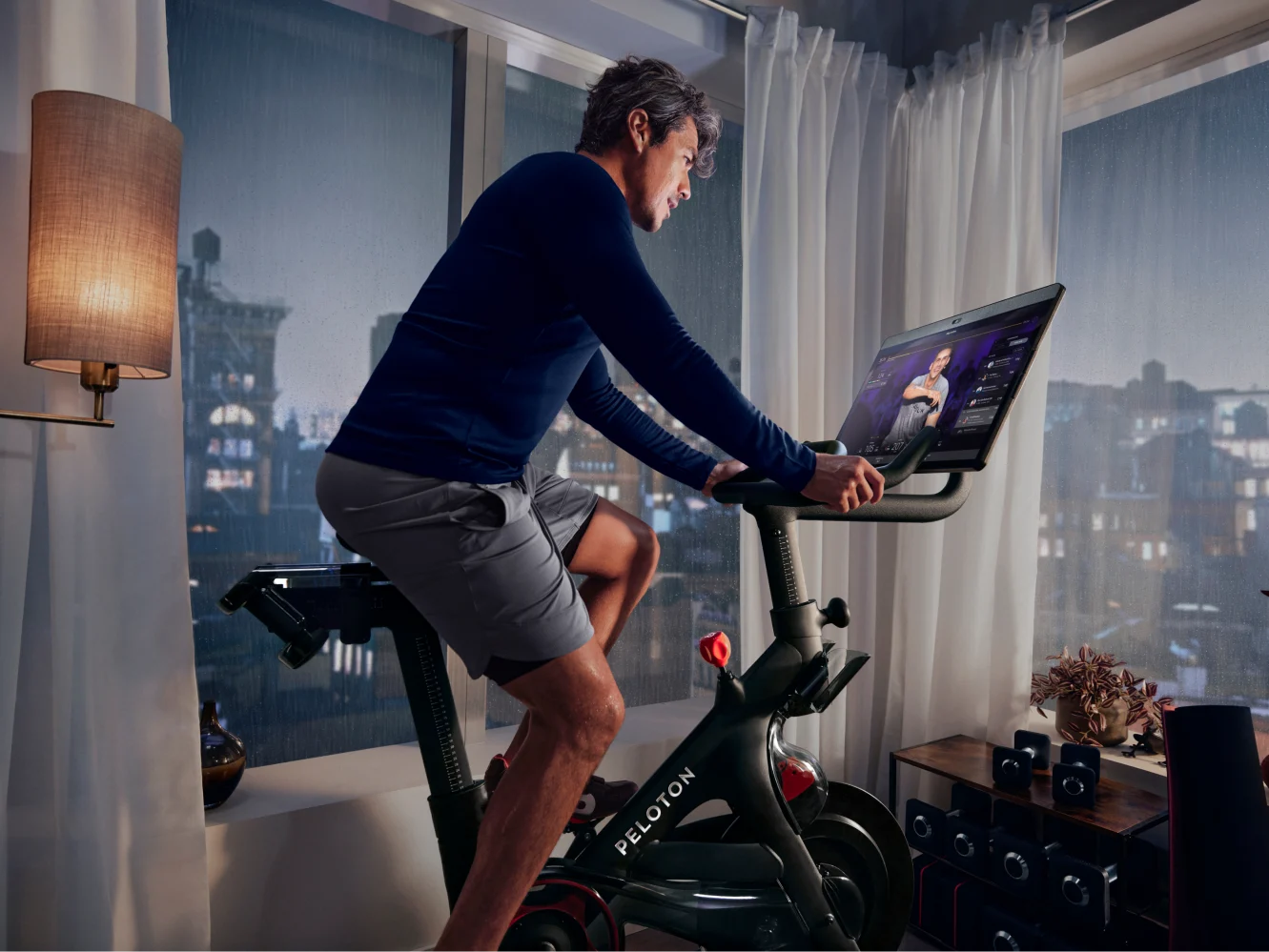 Much to the dismay of Peloton members, the video chat feature will be removed early next week, but the connected fitness company promises more features are on the way
At a time when people are trying to get the most bang for their buck, removing features rarely goes over well – and Pelotoners are making it known. The connected fitness company, Peloton, has announced that it will remove its video chat feature from its Bikes and Treads on June 27.
It started with an inquiry on Peloton's official Facebook group. A poster wrote that the video chat feature has been transmitting terrible noises and asked for suggestions. Peloton responded to the post, advising the user to restart their touchscreen but pointed out that starting next Monday, members would no longer be able to make video calls on Peloton Bike, Bike+ or Tread during Peloton classes.
The video chat feature, which allows Peloton members to dial other Peloton pals during live or on–demand classes, is being removed so that the connected fitness giant can focus on future offerings.
"We're removing the video call feature so we can focus on introducing innovative new features. Be on the lookout for upcoming features like the soon-to-launch Invite Friends feature that will give you more ways to workout and connect with other Members!" Peloton explained to a poster.
While Peloton has a core group of fitness enthusiasts who have made it clear that they are in it for the long haul, many expressed displeasure at losing the video call feature.
"Very annoyed that Peloton is removing the video chat feature during rides! Why would you sell me a bike with a camera and then take away the functionality? I could not care less about the soon to come ambiguous "invite friends" feature. I video chat with my bestie during rides at least twice a week! Please reconsider," one poster shared in the Official Peloton Member group on Facebook.
"Take away a feature that is already on the bike right after increasing the monthly subscription rate. Can't imagine why the stock is tanking," another poster pointed out. 
"I video chat with my best friend at least 3/4x a week! She is my accountability partner. This is a takeaway. Super disappointed," another Pelotoner added.
But not everyone is disappointed. Other perhaps less tech-savvy Peloton users admitted that they were unaware of the video chat feature's existence to begin with.
"I've had mine (for) 3 years. Had no idea you could video chat," one poster shared.
"There was video chat? Dang it," one commented, lamenting the loss of the feature he just discovered.
Earlier this month, Peloton announced that Jill Woodworth, its Chief Financial Officer, would exit and be replaced by Liz Coddington, a former Amazon Web Services executive. According to Woodworth's LinkedIn page, he is now a Consultant at Peloton. The brand has also recently shared that it will finally produce an at-home rower.
Courtney Rehfeldt
Courtney Rehfeldt has worked in the broadcasting media industry since 2007 and has freelanced since 2012. Her work has been featured in Age of Awareness, Times Beacon Record, The New York Times, and she has an upcoming piece in Slate. She studied yoga & meditation under Beryl Bender Birch at The Hard & The Soft Yoga Institute. She enjoys hiking, being outdoors, and is an avid reader. Courtney has a BA in Media & Communications studies.