Peloton Shake-Ups Continue: CFO Jill Woodworth Out, Amazon Cloud Exec In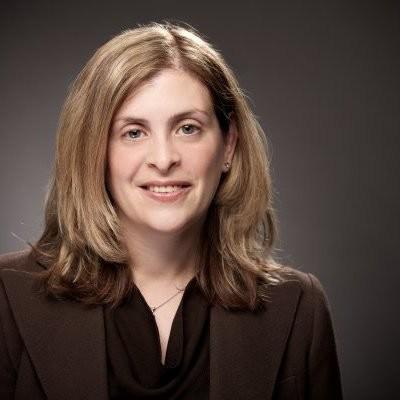 Peloton has announced Liz Coddington, an Amazon Web Services executive, is replacing Chief Financial Officer Jill Woodworth
Peloton's reshuffling continues. The connected fitness company has announced that Jill Woodworth, Peloton's Chief Financial Officer (CFO), will exit and be replaced by Liz Coddington. An Amazon Web Services executive, Coddington will assume Woodworth's role next week.
The replacement comes at a time when Peloton has gone through many changes and challenges, including a CEO shuffle that replaced John Foley with current Peloton CEO Barry McCarthy.
"Liz is a deeply talented finance executive and will be an invaluable addition to Peloton's leadership team," McCarthy stated in a release. "Having worked at some of the strongest and most recognizable technology brands, she not only brings the expertise needed to run our finance organization, but she has a critical understanding of what it takes to drive growth and operational excellence. I have seen her intellect, abilities, and leadership firsthand and am excited to work closely with her as we execute the next phase of Peloton's journey."
Woodworth, who has been with Peloton since 2018, will continue to provide interim consulting services through mid-September of this year and will contribute to Peloton's fiscal year 2022 earnings report.
Prior to joining Amazon, incoming Peloton CFO Coddington was the CFO of Adara Inc. and held VP positions at Walmart and Netflix. Coddington earned a Bachelor of Science in Chemical Engineering from MIT and a Master of Business Administration from the University of North Carolina at Chapel Hill.
Despite recent disappointing financial results, Peloton's CEO expressed optimism during the company's earnings call in May and remarked that Peloton may have reached a "turning point." Still, Blackwells Capital, which has been a vocal critic of the connected fitness company, is urging the sale of Peloton.
There may be some good news ahead – the connected fitness company celebrated its tenth anniversary by announcing the introduction of an at-home rower.
Courtney Rehfeldt
Courtney Rehfeldt has worked in the broadcasting media industry since 2007 and has freelanced since 2012. Her work has been featured in Age of Awareness, Times Beacon Record, The New York Times, and she has an upcoming piece in Slate. She studied yoga & meditation under Beryl Bender Birch at The Hard & The Soft Yoga Institute. She enjoys hiking, being outdoors, and is an avid reader. Courtney has a BA in Media & Communications studies.