Breaking: Peloton Updates Pricing to 'reduce barriers to entry'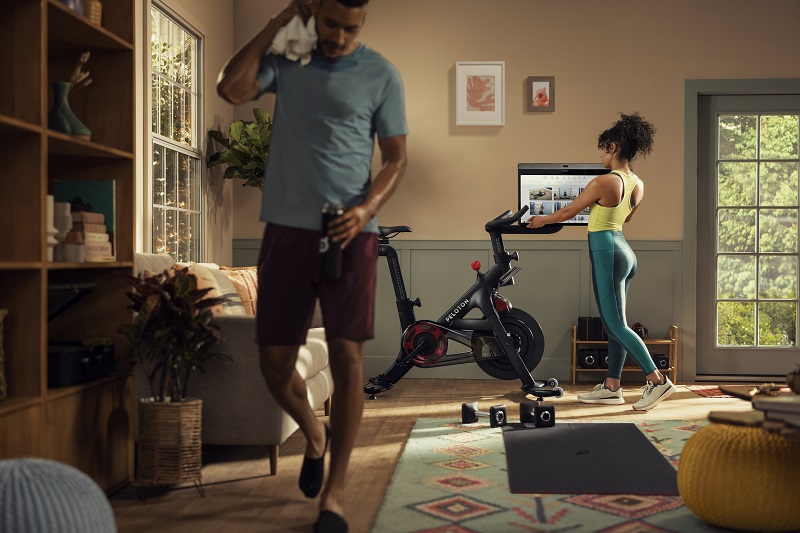 The new pricing change, which starts Thursday, comes a day after the connected fitness company was again publicly criticized by Blackwells Capital, an investment firm
Peloton will reduce the price of its three signature products – the original Peloton Bike, Bike+, and Tread – to help fitness enthusiasts overcome barriers to entry while increasing the price of its lower cost subscription. The move is part of Peloton's push to generate recurring revenue, and it comes a day after Blackwells Capital released a presentation criticizing Peloton's new leadership and urging a "reimagination" of the connected fitness company.
Peloton, aware that the price of its signature equipment can be cost-prohibitive for new customers, is hoping the new model will "reduce barriers to entry."
Peloton's new pricing change will take effect Thursday evening and is part of new CEO Barry McCarthy's vision to grow Peloton's community, says the connected fitness company.
Here are the new prices:
Peloton's original Bike will be $1,195, down $300
Bike+ will be $1,995, down $500
Tread will be $2,345, down $150
"We want more people to be able to afford our hardware. This is a strategic decision to play for scale and increase market share," Peloton said in a statement announcing the decision.
In addition to the price change of its equipment, Peloton announced that it will increase the price of its all-access membership in North America. Peloton points out that the connected fitness company hasn't increased the all-access price in eight years but has consistently added content, disciplines, music, instructors, and new features.
"There's a cost to creating exceptional content and an engaging platform, and this price increase will help us continue to deliver for our Members. So, starting June 1, 2022, we will be increasing the price of our monthly North America All-Access membership fee from $39 to $44 in the US and from $49 to $55 in Canada," Peloton said in a statement.
The fitness giant said that international membership pricing will remain unchanged as it continues to build its content library.
See Also
Peloton tested a new pricing model last month in the hopes of attracting new customers and increasing profits. Peloton customers would pay a single monthly fee that covered the bike and a monthly subscription with the new pricing system in the experimental pricing model. The special pricing was made available at Peloton locations in Florida, Minnesota, Denver, and Texas.
New Peloton CEO Barry McCarthy told The New York Times earlier this year that Peloton would be experimenting with its pricing model to find its "sweet spot." 
While some industry experts have criticized Peloton, the company has been experimenting with various strategies since McCarthy took over former CEO John Foley's position. 
In an unexpected move, the connected fitness company provided Peloton users with $300 discount codes to share with friends and family or to simply treat themselves to new equipment. Peloton presented the codes to its members as a "thank you" to its loyal members. Peloton also attempted to attract new members by temporarily extending its 30-day home trial to 100 days.
Courtney Rehfeldt
Courtney Rehfeldt has worked in the broadcasting media industry since 2007 and has freelanced since 2012. Her work has been featured in Age of Awareness, Times Beacon Record, The New York Times, and she has an upcoming piece in Slate. She studied yoga & meditation under Beryl Bender Birch at The Hard & The Soft Yoga Institute. She enjoys hiking, being outdoors, and is an avid reader. Courtney has a BA in Media & Communications studies.