Peloton Guide is Here to Help You Strengthen Your Workout Goals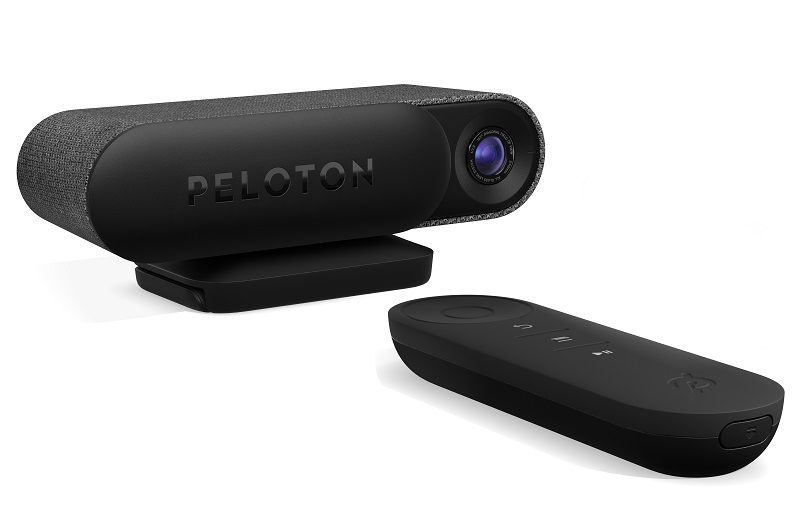 Candace Cordelia Smith
Candace Cordelia is a Pennsylvania-based journalist and on-camera broadcaster/host, with…
Peloton is at it again with another new product called Peloton Guide. The aptly-named camera was created to help users perfect their form, track progress and targeted muscle groups, and stay accountable for their fitness goals during and after guided virtual workouts
In spite of recent layoffs and a freshly crowned CEO, Peloton continues to forge ahead in 2022 with a brand new offering for customers — the Peloton Guide connected strength product.  
Touted by Peloton as the "first-ever connected strength product," the 12-megapixel 4k camera was created by Peloton to help users perfect their form. But that's not all. Small enough to fit under one's television, once connected fitness lovers will be able to see their workouts projected onto their screen in their very own strength fitness studio at home. Once plugged in, users are then literally guided on how to get the best use out of their virtual exercise session side-by-side with Peloton instructors. There's also the option of viewing targeted muscle groups from each workout, personalized class recommendations and tracking of movement and progress.
In addition, new workout programs have been created just for Guide, including Floor Bootcamp (a floor cardio and strength 12-class program led by Jess Sims and Selena Samuela) and Strength Roll Call. A promotional video for the breakthrough Peloton product describes it as a game changer for strength training in the way that Peloton "redefined cardio."   
In a statement about Peloton Guide, Peloton co-founder and chief product officer Tom Cortese said in November last year, "Over the last couple of years, we've seen the interest in our strength content explode. Peloton Guide demystifies strength training to create a more engaging experience that will help Members stay motivated. We combined our world-class Instructors and class content with the best machine learning technology to create a whole new way to train. This is just the beginning for Peloton strength. Guide will keep getting smarter so it can grow alongside our Members."
With a greater chance of keeping oneself accountable and at a price point of $295 ($495 for the bundle) for the Peloton Guide itself, it appears Peloton is on a mission to keep ahead of the competition in 2022 and beyond. Anyone interested in testing the Peloton Guide before buying can do so in select Peloton showrooms.
Candace Cordelia Smith
Candace Cordelia is a Pennsylvania-based journalist and on-camera broadcaster/host, with a reporting background in wrestling, entertainment, and lifestyle. Her reporting work has been featured on websites and in publications such as Bustle, Pro Wrestling Illustrated, New York Daily News, am New York, ABC News, Yahoo!, Good Morning America, Madame Noire, Sister 2 Sister, etonline.com, Diva Dirt and The Everyday Fan. Her favorite workout influencers include Chloe Ting, Cassey Ho, Pamela Reif and Mary Braun. She still can't stand burpees and Rebbl Dark Chocolate Immunity Elixir is one of her favorite post-workout protein sips. You can follow Candace on Twitter @CandaceCordelia and on Instagram @thatgirlcandace16.